Family Matters: MLT, Marriage, and Motherhood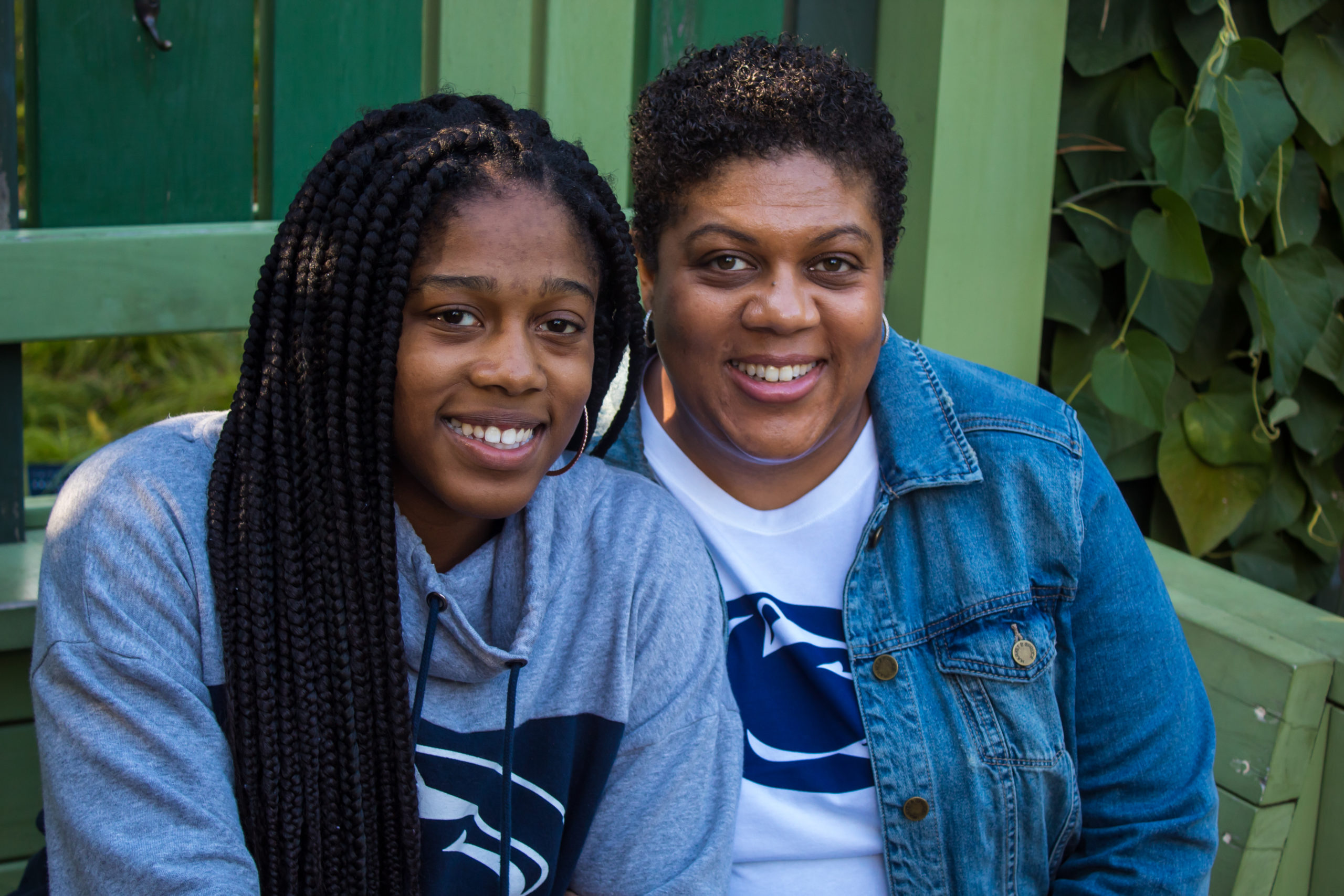 By: Day Rankin
From past to present—this mother and daughter share their journey as a family of first and second-generation MLTers.  
The Unexpected Journey
Tanesha Duncan was genuinely puzzled by her peers' excitement when she received early acceptance into Wharton. "I didn't even know really what Ivy League meant or was until I was accepted. I don't think I realized the magnitude of it until I saw other people reacting and then I'm like, "Oh, okay."
Growing up, both parents gave Tanesha a glimpse of what it meant to have "interesting career paths." She saw her mother be a business leader as the owner of a daycare. Her father transitioned from life in the military and police force to training racehorses. 
Determined to build her own career legacy, Tanesha graduated from the University of Pennsylvania with a B.S. in economics. She was the first in her immediate family to graduate with a four-year degree. Before Tanesha progressed from school to the professional world, she would undergo a major life transition.
Tanesha's eldest daughter, Kay Adetiba, was born just six weeks before she started her first full-time role as a financial associate at an investment firm. "It wasn't easy," Tanesha says of balancing motherhood and her career. "I literally learned how to integrate into my corporate career at the same time that I learned how to be a mom," she says.
Tanesha leaned on those newfound time management skills when it was time to apply to business school. In 2008, she joined MLT's MBA Prep program. Tanesha says MLT encouraged her to think about her experience as a single, working mom and bring that unique perspective, along with her accomplishments, to the application. "It became a part of my story," she says proudly.
Family and Future
Tanesha also found love through MLT.  She met Christian Duncan in MBA Prep. After they finished business school, the couple was married in 2010. "I love my husband and have a wonderful marriage, so that was a really nice bonus too because I wasn't expecting that!" Tanesha says.
Now, as a wife, mother, and successful executive at Amgen, Tanesha gets to watch her daughter build her own career legacy. Kay is a rising junior studying communications at Penn State University. She's a member of MLT's Career Prep 2023 cohort.
Tanesha finds comfort knowing Kay is in a program that will provide coaching, a supportive network of peers, and a playbook for finding career clarity. "I know the program's going to push her and challenge her to think big and to really hone in on what she wants to achieve and help her figure out how to do that," says Tanesha.
Amidst a global pandemic, Kay's Career Prep experience has been completely virtual. But this hasn't stopped her from connecting with her peers. "The community in general kind of pushes themselves and pushes each other to be better," she says of her class.
By the end of the program, Kay hopes to have the career clarity and confidence to walk into any interview, while keeping in mind the lessons she gained from her first coach—her mom. 
My mom did a good job of making sure that I balanced trying to solve a problem myself with not being afraid to ask for help."

– Kay Adetiba
Tanesha raised Kay to proactively seek solutions before asking for help. Kay says this mindset has given her a competitive advantage in school. "My mom did a good job of making sure that I balanced trying to solve a problem myself with not being afraid to ask for help," she says "I'm thankful for that because it makes me a little bit more independent and ready to adapt a bit quicker than some of my peers."
But it wasn't just Kay who was learning and growing in their relationship. Tanesha says her daughter has taught her how to be happy; to stop, smell the roses, and celebrate while on her journey to success.