Developing Diverse Leaders. Transforming Society.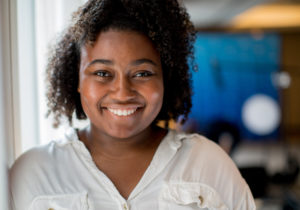 A striking number of Black, Latinx, and Native Americans remain vulnerable after college graduation and walk a tenuous path to economic mobility. Philanthropic investment has strengthened K-12 outcomes, as well as college enrollment and persistence for underrepresented minorities. But too many are falling short of the finish line. Strikingly, 61% of Black recent college grads are unemployed or underemployed.
Management Leadership for Tomorrow (MLT) bridges the critical college-to-career transition gap and ensures our Fellows succeed in that "last mile" to post-college careers. By preparing people of color to land and thrive in high-trajectory jobs, MLT delivers immediate and lasting upward socioeconomic mobility. We propel our Fellows on their paths to leadership, which has the added benefit of lifting their families, and their communities.
---
More. Leaders. Transformed.

Individuals
Each year, we prepare 1,600+ people of color to secure high-trajectory jobs, attend top business schools, and progress to senior leadership in their careers.
90% of our undergraduates receive an offer for a high-trajectory job. 
90% of MLT's MBA Prep students get into a Top 10 business school.
Institutions
MLT drives breakthrough results for 8,000+ underrepresented minorities and 150+ partner organizations, including leading corporations, social-sector organizations, and universities.
MLT is considered a leading source of diverse talent at Google, BCG, Goldman Sachs, and many more top firms.
We now have 1,500 MLTers in high-impact roles in the tech industry, and our Bay Area partners include Facebook, LinkedIn, and Salesforce.
Society
MLT Fellows outperform, out-earn, and are more civically engaged than their counterparts. 
84% of Pell-eligible Career Prep alumni surveyed are "paying it forward" by mentoring and volunteering. 
More than 90% of Ascend scholars–who are all first-generation college students–are on track to graduate within 4-6 years, compared to the national average of 11%.
---
Our Rising Leaders
To us, impact on our communities is a key measure of career success. MLT Alumni, or Rising Leaders, serve as role models, social advocates, and welcome voices of change throughout Fortune 500 companies and non-profit organizations. Since 2014, our Rising Leaders have been mentoring low income, first-generation college kids through the MLT Ascend initiative.
See how our Rising Leaders are reaching back to help others.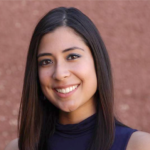 Laura Sandoval

Career Prep and MBA Prep
Zarbee's Naturals
Laura transformed her family's economic trajectory »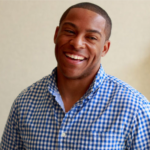 Ronnie Washington
MBA Prep and MBA PD
Onward, Inc.
Ronnie helps low-income workers build financial security with his app »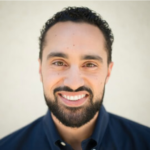 Justin Steele
MBA Prep
Google
Justin works at the intersection of technology and racial justice » 
Denise Adusei
MBA Prep
Peartree Preschool
Denise expands access to early childhood education in vulnerable communities »