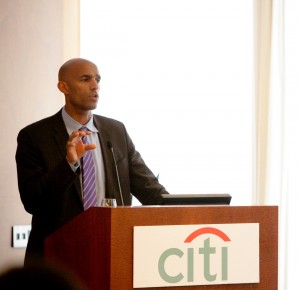 As a Harvard MBA student in the early 1990's, John Rice began delving into the reasons why there were few other students there who looked like him.  He developed a thesis for a nonprofit organization that would provide the training, coaching and networks that traditionally have been unavailable to minorities.  In 2002, after a successful career at Disney and the National Basketball Association, John left the private sector to found the organization he first envisioned in business school: Management Leadership for Tomorrow (MLT).
---
Transforming Lives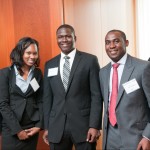 Today, MLT has transformed the careers and life trajectories of more than 8,000 Black, Latinx, and Native American individuals – from college students to seasoned executives.  MLT partners with more than 150 leading companies, social sector organizations, and universities to strengthen their recruitment and retention of diverse talent.
---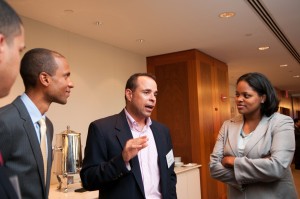 Know-How. Navigation. Network.
MLT's distinctive model provides the know-how, navigation systems, and network to ensure talented underrepresented minorities are able to get on and stay on the path to senior leadership. MLT's Rising Leaders benefit from exceptional coaching, skills training, and a powerful, professional network unlike any other. MLTers join a community of peers, mentors, and senior leaders who share experience, trust, and a commitment to helping one another advance. MLT's experience and expertise are influencing national conversations about opportunity, race, workforce diversity, and economic mobility, and proving that these vexing gaps and inequities can be overcome.
---
Read more about MLT Leadership