How a Network Can Impact Success and Socioeconomic Mobility
by Jodie Klein
Denise Adusei is a first generation, Latin-American immigrant, who didn't grow up with a robust network of career role models. After finishing up at Brown University and starting her career in nonprofit work, she struggled to navigate the business school application process, and decided to apply for MLT's MBA Prep program. Denise says her MLT experience taught her the importance of networks, and the impact a community can have on socioeconomic mobility.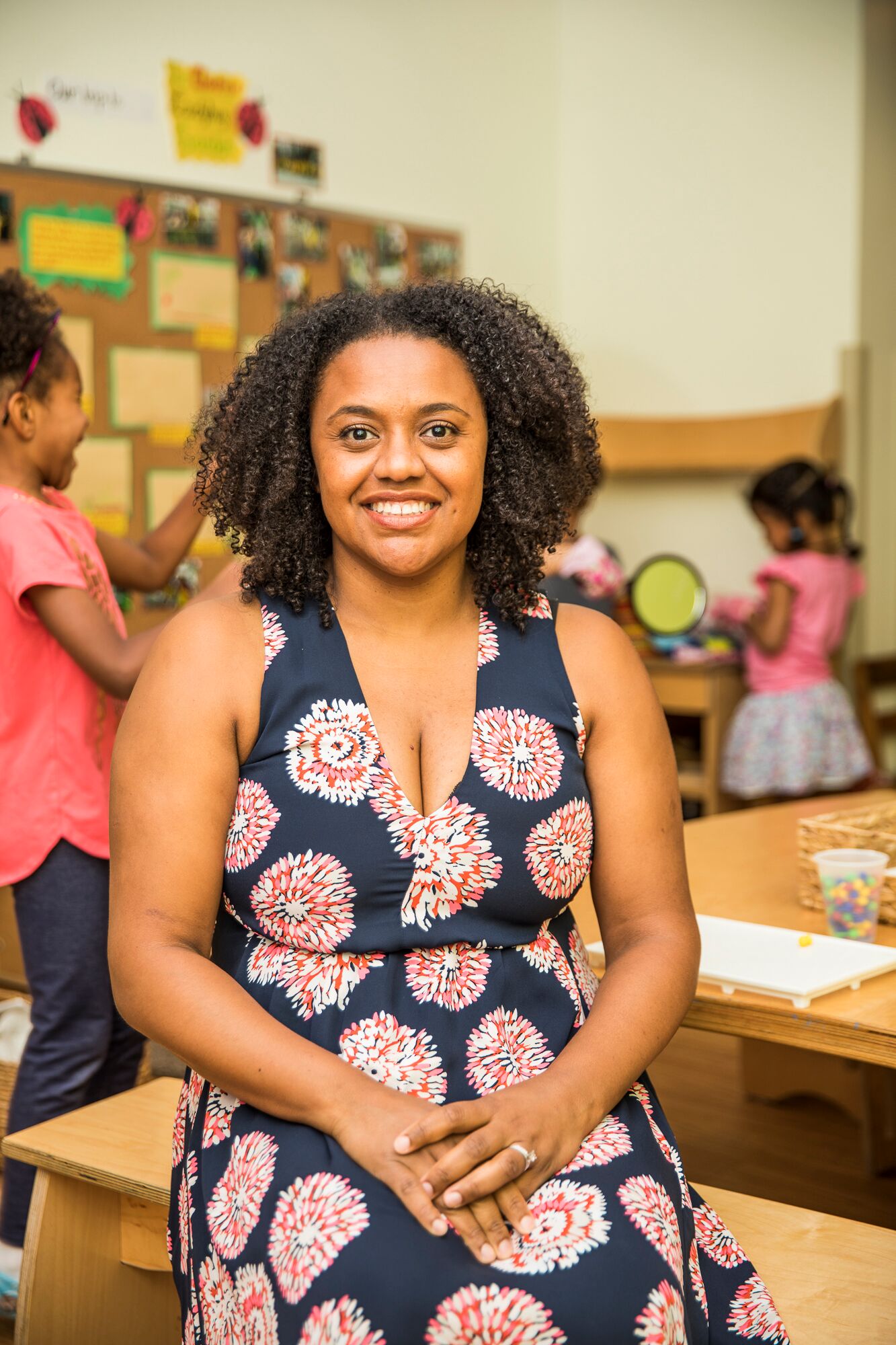 Q: Tell me about your childhood and how you grew up:
I'm originally from Brazil and my family moved to East Providence, Rhode Island when I was young. I grew up in a blue-collar neighborhood. My stepfather was a janitor at my high school and my mother was a housekeeper. For some people, it's an option to go to your parents for advice. I didn't know where to begin. Our network was very small and there was very little professional or academic guidance. I ended up getting an opportunity to go to school very close by, at Brown University. It was only ten minutes from where I grew up, but it was completely different.
I was in an accelerated program in high school where I was one of very few children of color. It was often very isolating and didn't feel as if there were people who were really invested in my success. I had to learn how to be self-directed and self-motivated, and I learned how to cope without asking for much help.  
Q: What led you to apply to MLT's MBA Prep program?
At first, I applied to MBA programs before joining MLT. I took my GMAT, I did okay, I applied… and got waitlisted and rejected. I did it all by myself and I couldn't really figure out what happened because I had the grades, I thought I was interviewing well, and I thought I was a strong writer.
Then I went through a second time, but this time with support from MLT, and it was just a world of difference. I had people I could call who would sit down and practice interviews or read my essays, or just people I could talk to for emotional support because applying to business school is extremely competitive and it's very stressful. I not only had a network of other people who share a similar ethnic background, but I also had more women who were like-minded, and I really pulled from that network a great deal.
My MLT cohort was so supportive – they weren't just there for me when we were applying to schools, it continued on while we were in school.
Q: I understand you didn't have the most traditional b-school experience. Can you tell me about that?
Well, I made my situation a bit more complicated because I found out I got accepted to Columbia Business School, and the next week my husband and I learned we were pregnant!
My MLT coach helped me develop a strategy for talking to Columbia Business School, and their response was, "We support women here."  They provided me with a lactation room and threw a baby shower, and my entire b-school cluster was there. It was really amazing.
Q: What was one of your biggest takeaways from the MBA Prep program?
My MLT cohort was so supportive – they weren't just there for me when we were applying to schools, it continued on while we were in school. They were always checking in to make sure I was okay, they came to visit and made sure that I had my assignments and that I I knew what was expected. They made sure I graduated on time so I could fulfill my part of the scholarship I was given. To this day, we still meet up for lunch and my MLT colleagues come and visit my school. The experience doesn't end – it continues.
Q: How did your MLT experience impact your direction as a social entrepreneur, eventually launching Peartree Preschool?
A lot of people were going into finance and consulting and here I was saying, "I'm going to open a preschool." Most people thought that was very "cute."  But I was definitely motivated by my experience of being both a mom and a professional and not being able to find the quality programming that I wanted for my daughter.
One thing that I learned from MLT: where you go to school and your network really matter.
Peartree is basically a gateway for children in Harlem to get into independent schools. We start before kindergarten to make sure our kids are just as competitive by the time they go to college as the kids with more means.
There are very few people of color in positions like mine, and in the New York independent school network. I almost look at us as a little MLT. We get our kids into these really prestigious programs, which puts them on a trajectory towards socioeconomic mobility that's very different than the one they might have been on if their families didn't know how to navigate this complicated landscape.
Q: What is your vision is for the future of Peartree?
We have a very significant waitlist and it weighs on me that we can't serve more children. We're in the process of transitioning to a nonprofit so we can fundraise.  I would love to be able to increase the overall number of children we serve, increase access for the children in our neighborhood, improve socioeconomic diversity and invest more in teacher training.
Q: Any words of advice for other MLT social entrepreneurs?
Leverage your network because we have a lot of talent at MLT. Make sure you connect with others and really work together. I think that's what made the enormous difference for me at Columbia Business School, just having my own MLT crew with me.
I was going through something that was going to be tough, but having additional support from my MLT family made an enormous difference for me, and they continue to be supportive through to this day.
I'm just grateful for MLT, and I'm glad that they showed me that this is actually how the world works. I realized that you don't have to do things all by yourself.
This interview has been condensed and edited for clarity.