In the News |
September 30, 2021
As the new CEO of AltFinance, Marcus Shaw will take the organization to new heights as it looks to continue its mission to increase diversity …

In the News |
July 6, 2021
"Looking around the room at his peers, Rice took note of the dearth of African American representation and wondered what he could do to promote …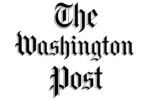 In the News |
June 19, 2021
BE's DEI Summit meets the urgency of our times, offering instruction on how Black professionals can navigate structural racism and corporate politics, build beneficial business …

In the News |
June 18, 2021
Ares Management's Michael Arougheti and MLT's John Rice join CNBC's Leslie Picker to speak about their 10-year, $90 million initiative—AltFinance.

In the News |
June 18, 2021
MLT Managing Director of Advisory Services, Tina Moore Gilbert, was just quoted in the Washington Post, highlighting the importance of bringing meaningful conversations to the …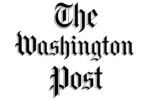 In the News |
June 18, 2021
The finance industry has a diversity problem, and it knows it. MLT CEO & founder John Rice sits with Yahoo Finance to discuss the launch …

In the News |
June 17, 2021
HuffPost features MLT partner, Future Forum, and our managing director Tina Gilbert, who says working away from the office can help Black employees.

In the News |
June 16, 2021
"According to The Wharton School, the fellowship component will entail partnership with Management Leadership for Tomorrow (MLT)…John Rice, founder and CEO of MLT, added that …

In the News |
June 15, 2021
Three investment firms are launching a joint initiative [AltFinance] aimed at attracting more Black talent to their industry.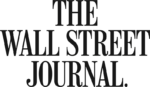 In the News |
May 25, 2021
Featuring MLT's Tina Moore Gilbert, The Washington Post opens the floor for conversations about microaggressions, code-switching, and more.