A Sense for Saving: Entrepreneur Drives Economic Empowerment with His App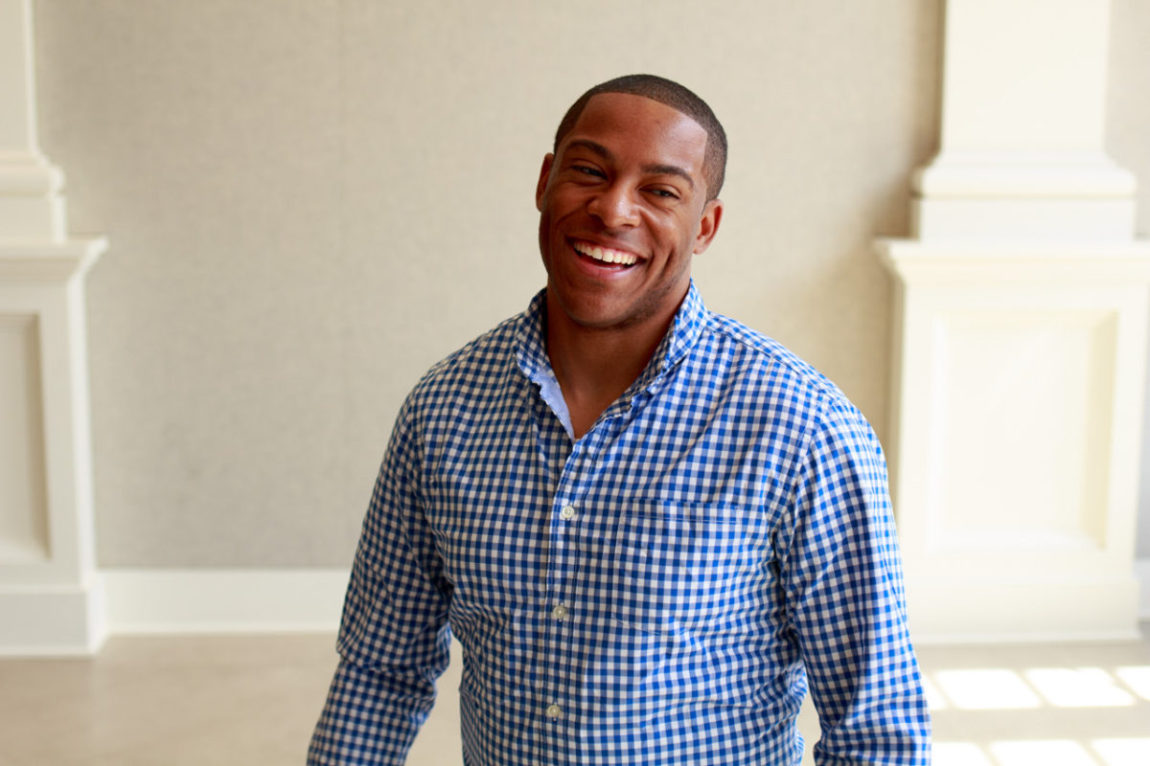 by Simone Manee
After a lot of determination and hard work, MLT MBA Prep alum Ronnie Washington has the world at his fingertips. He's held internships on Wall Street, consulted for Deloitte and earned an MBA from Stanford.
After all these enviable achievements, Washington has decided to follow his lifelong passion for building economic empowerment in low-income communities. In June 2016, he set out to create Onward, a mobile app that enables low-wage workers to build savings through payroll deductions and access low-interest loans. Onward was incorporated in November 2016 and already has a successful track record with its first client.  
Keep reading to learn about how this entrepreneur launched his business, and what's on the horizon for his company in 2018.
Did you always want to be an entrepreneur?
I had a lot of different career ideas when I was a kid — from fireman, to preacher, to zoologist —  all over the place. But something that kind of stuck with me was that when I was a kid my mom used to take  me into [Washington, DC] from Maryland. On one side of the street there would be really fancy cars, and on the other side there would be a line of homeless people waiting for food and shelter. I couldn't understand why that existed as a kid, and it always stuck with me. So, in college I decided to major in economics to see if I could understand it, and this whole passion for economic empowerment really took hold at that point.
How has your personality influenced your career choices?
Faith is really important to me. My family would always go to church. There's something about faith where you have to believe, and truly believe in your core, certain things that you can't yet see. I think that's what entrepreneurship is like. You have to believe that what you're working on has a purpose and that it deserves to exist in the world, even if you can't necessarily see the results yet. I think that's been the one thing that has really continued to drive me on some of the choices that I've made, but also in terms of being an entrepreneur.
You spent some time in Ghana before business school. How did that experience influence your vision for Onward?
In Ghana, I was helping build up several community-based banks. It was really interesting because I was on the ground working in very, very low-income communities, and I recognized the power that finance could have on those communities. These were very far out [places], that didn't have access to traditional banks. If they did have access to finance, it would be these loan sharks who would come into the community, and in many ways exploit them.
So, without technology at all, just with education and a lot training, we were able to get these communities to become more self-sufficient by giving them a chance to start their own community-based banks. Financial literacy was absolutely crucial. We couldn't have done the savings and lending products without financial literacy. And, because we didn't use technology, it just made me realize — if we can do it here with farmers, fishermen and small shopkeepers who earn very little — why can't we do the same using technology here in the U.S. for our low-to-moderate-income workers?
Your first client is a small manufacturing company in Kansas City. What results have you seen so far?
When we launched the pilot in February and had money deducted from [the client's employees] checks and put into an account — everyone who started with us at that point is still saving with us today, if they're still with the company. So, we have pretty much a 100 percent retention rate. Some of these folks are people who didn't think they could save at all. To see their level of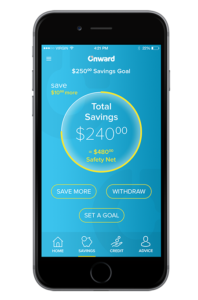 consistency, in terms of building an emergency cushion and saving towards certain goals they have, has been really amazing. I've been really encouraged by the early results.
The employer himself has been really happy with what we've done. He wants to continue in 2018 and also explore different options for him to match the savings, so people can get to their emergency goals faster. He also wants to offer it more broadly throughout the company.
Why do you think Onward is succeeding?
On the user side, it's this whole "set-it-and-forget-it" mindset. So, the same way that you or I might contribute to a 401K, setting our percentage and having that money deducted from our checking, we then forget about it. It's the same phenomenon with lower-income people. You just got to get them started. So the start is the most crucial part, and it's what we're trying to optimize.
Also, the employer saw a lot of value, not just in retention and reduced absenteeism by having something that can address financial emergencies, but also it takes the load off. They don't have to be the main line of defense when an emergency happens. They don't have to be the ones doing payday advances or loans for their employees. We basically take that off them and they find a lot of value in that.
Looking ahead, what's in store for 2018?
The main focus is doubling down on the technology and making it as efficient, easy and seamless as possible for a worker to get started saving.
Also, we recently had a second pilot and started serving workers of the Kansas City municipality through partnerships with the Kansas City Credit Union. Now, looking into 2018, we are looking to expand to employers throughout Kansas City, Missouri and even some employers who have expressed interest in the Washington, DC area.
What's the best part about starting Onward?
This work, more so than anything I've ever done, I feel like I'm waking up every single day living my dream and fulfilling my purpose. And it's really powerful — even when things get hard, I can anchor myself on that fact that I wouldn't rather be doing anything else but this. Because I think that this is what I was called to do.
Click here to learn more about Onward.
This interview has been edited and condensed for clarity.