MLT Love – February 2018
By: Alyson Pierce
Throughout the month of February on our social media pages, we featured the love stories of MLT Alum who found their significant other because of MLT. We have compiled all of their stories to share in this blog post. Read the 2018 #MLTLove stories below. 

---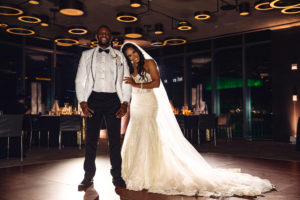 The Couple: Yvon Nazaire (Career Prep 2010) & Yanil Nazaire (Career Prep 2015)
How they met: (in Yanil's words)
Yvon and I met BECAUSE of MLT in Minneapolis. He had completed the MLT Career Prep program and relocated to Minneapolis after accepting a full-time offer from Target HQ. We met salsa dancing while he was out with some other MLT alum and we kicked it off right away. I applied to MLT Career Prep class of 2015, a year after we started dating. He proposed in April of 2016 after I accepted a full-time offer with Mondelēz International. We then both relocated to Orlando, Florida.
We got married in Miami last month after four beautiful years of friendship and love. If it wasn't for MLT, we would've never met nor been fortunate enough to have the careers we do! I am thankful for this organization and blessed with our current roles in management at Target (Yvon) and at Mondelēz International (myself) here in Orlando.
---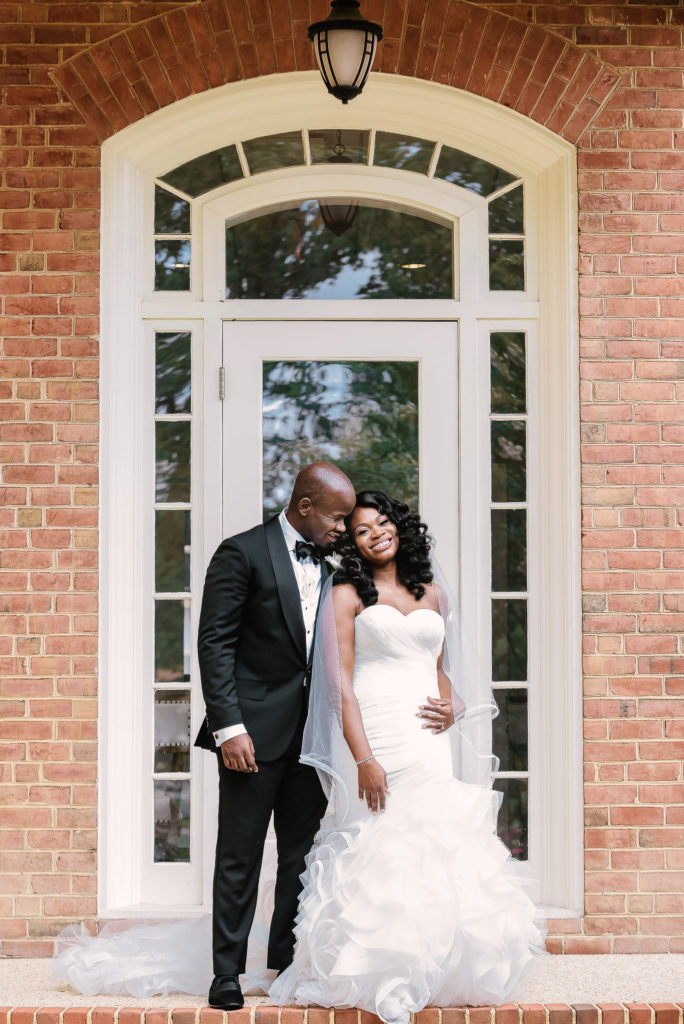 The Couple: Muoyo Okome (MBA Prep 2009) & Nicaila Matthews Okome (Career Prep 2005, MBA Prep 2013)
How they Met: (In Nicaila's words)
We met one fateful night via Facebook. I was on Facebook and photos from the Wharton Africa Business Conference popped up into my feed. I came across the photo of a guy with a big smile that looked familiar. Noting that he was in the MLT MBA Prep program I figured it would be cool to talk to more people who had been through the experience, so I sent him a friend request. Muoyo likes to tell people I was feeling him, but I was just genuinely friendly! A week later, we linked up for what was supposed to be an informational coffee (but was switched to an intimate dinner at a restaurant by Muoyo). We talked naturally about everything, from business school to our upbringings. After dinner, Muoyo being the gentleman he was, drove me back to the Bronx. I knew he was special when this Brooklyn guy was willing to trek to the Bronx and back to drop me home. In the following days, Muoyo traveled across the globe to Israel, Egypt, and Turkey for a business school trek and despite all of the incredible experiences, always made it a point to reach out to me no matter where he was in the world. Our second date was at Muoyo's favorite Harlem Senegalese restaurant with incredible food, great prices, and terrible service, which afforded us the luxury of three hours to get even more acquainted, after which we never looked back.
Current Professions and Residence: Nicaila is the Founder at Side Hustle Pro, an acclaimed podcasting & marketing company that shines a light on untold narratives. Muoyo is the Founder at App Magic, an app development, marketing, and education company with a mission to empower 1 million. The couple lives in Washington, DC.
---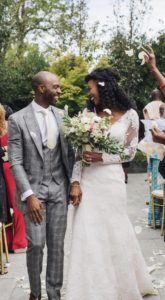 The Couple: Jumi and Neil Samen (MBA Prep 2012)
How they Met: Neil and Jumi met in 2010 at work during a financial analyst training program. They instantly bonded over their shared West-African heritage and interstate commutes. In 2012, the two joined MLT MBA Prep. As destiny would have it, they were assigned to the same cohort and learned more deeply about one another's professional and personal aspirations. In 2013, they decided to build on their strong friendship and become a couple. Four years later in 2017, they became partners in life.
Current Professions and Residence: The couple resides in New York City. Jumi is a philanthropy advisor to individuals, foundations, and endowments. Neil is an infrastructure investment professional advising public and private sector clients.
---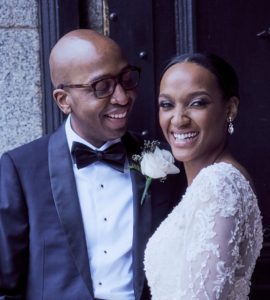 The Couple: Dwane Omar and Randall Jones (MBA Prep 2015)
How they met: Dwane and Randall met during the MBA Prep Kick-off conference held at The Fuqua School of Business during an interactive session in the auditorium. They bumped into each other again at the airport while they were conversing with their respective friends which included overlapping acquaintances. They were all headed back to New York, and were part of the cohort that included Manhattan and was coached by Holly Jackson, except Dwane, who was part of the other New York cohort which included Brooklyn and the Midwest and was coached by Wendy Dukes. They did not exchange contact information but were able to connect numerous times over the next few months because the cohorts engaged in joint exercises, both programmatic and social. They were engaged by December and married the following June, a few weeks before Dwane started his first semester at NYU Stern School of Business, where he obtained his MBA in May of 2017.
Current Professions: Dwane is currently the Managing Member of Jones Investment Co., a commercial real estate investment, development, and advisory firm, and partners with Marcus & Millichap to execute commercial real estate investment sales on behalf of select clients. Randall is currently enrolled at Parsons School of Design where she is a candidate for an MFA in Interior Design. They split their time between Hamilton Heights, Harlem, where they reside, and Clinton Hill, Brooklyn, where they are members of Emmanuel Baptist Church.