MLT Love 2021 💕
This past year was unlike any other, making us all the more grateful for our loved ones. We invite you to read the stories of two couples who met through MLT and have continued to support each other during these unprecedented times.
---
The Couple:
Gianna Jordan (CP 2016) & Julian Jordan (CP 2016)
---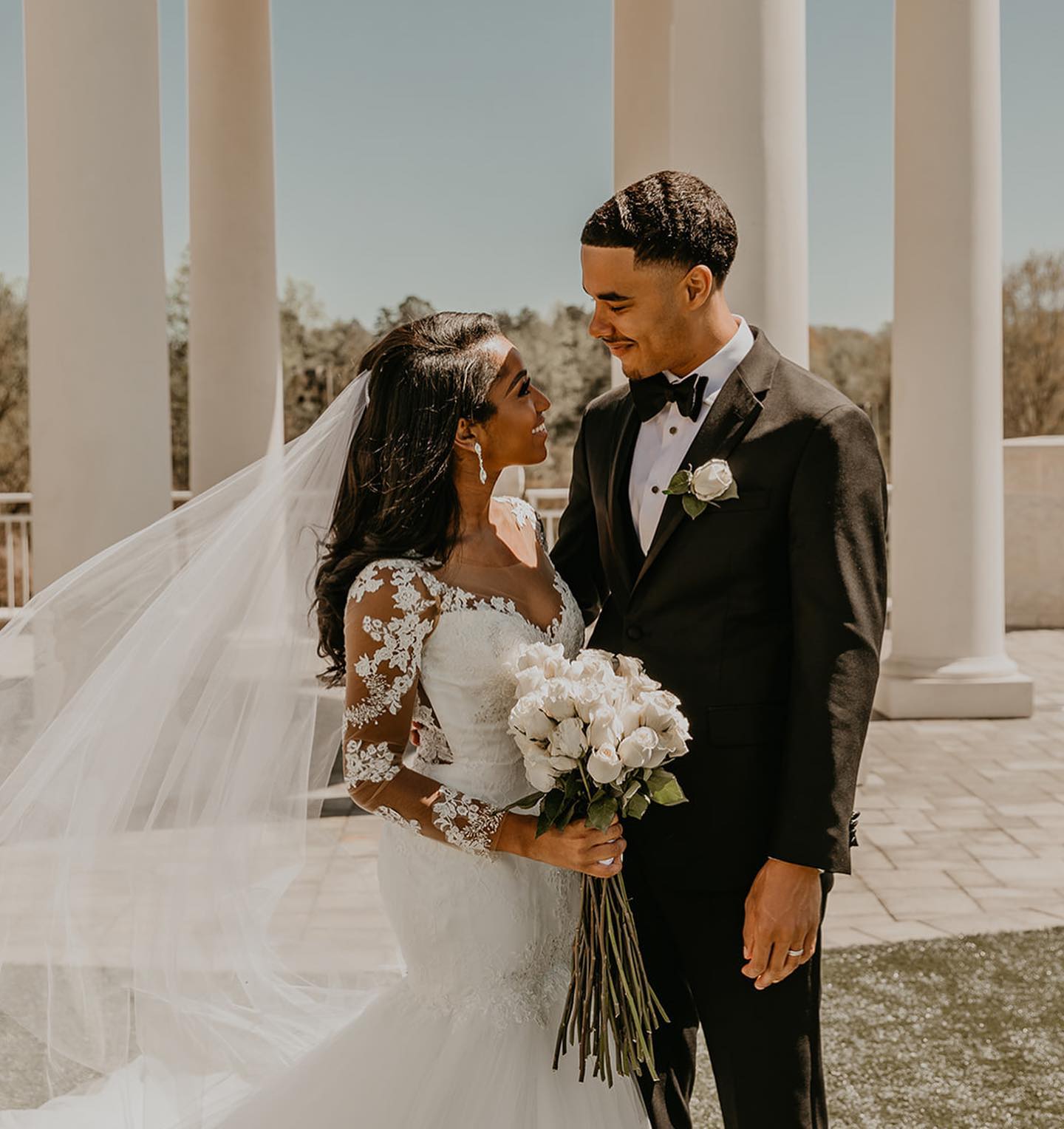 How They Met: Julian and Gianna met while working concessions at a National Society of Black Engineers event. At the time, both were undergrads at the University of Georgia. They learned about MLT's Career Prep(CP) program through a mutual friend, and decided to apply together. They even helped each other craft their applications. As CP Fellows, the couple leaned on one another for support as they challenged themselves— and were challenged by their coaches, Michelle Florendo and Rishal Stanciel. They grew closer over the course of the program and describe CP as one of the, "most life changing experiences of our career lives." CP impacted more than just their career trajectories. 
Gianna and Julian tied the knot on April 3, 2020.  
Supportive Spouse Story: Julian recalls that during their time in Career Prep, the couple "encouraged each other by always pushing each other to be our best." He says they never let each other succumb to negative mentalities that would only hold them back.  Julian says one of the most important takeaways he and Gianna both learned  through MLT is that, "we are more capable than we sometimes give ourselves credit for, and are able to conquer more than we think!" Whenever intimidating interviews or challenging assignments arose, Julian says he and Gianna would, "encourage each other to embrace the MLT process and give our best rather than embracing fears of doubt or incapability." 
This past year has been particularly challenging, but Julian underscores how much Gianna has helped by reminding him to be thankful for the many blessings they have and the beautiful moments they have been able to share together. Forced to abandon two years of wedding plans to get married amid a global pandemic, Julian says that despite the challenging times, they learned to value what truly matters and to enjoy the moments they have together.
Best Relationship Advice: "Understand the beauty in loving a completely different individual. Although most couples share many similarities, learn to embrace, encourage and have grace for the differences. Learn to love your significant other for who they truly are, and not for who you want them to be." 
Current Professions & Residence: Julian and Gianna both work for Chick-fil-A Corporate in Atlanta, Georgia. Julian as a Software Engineer and Gianna as a Business Analyst. 
---
The Couple:
Natalia Suarez Adams (MBA Prep 2015, MBA PD 2015) & Aric Adams (MBA PD 2015)
---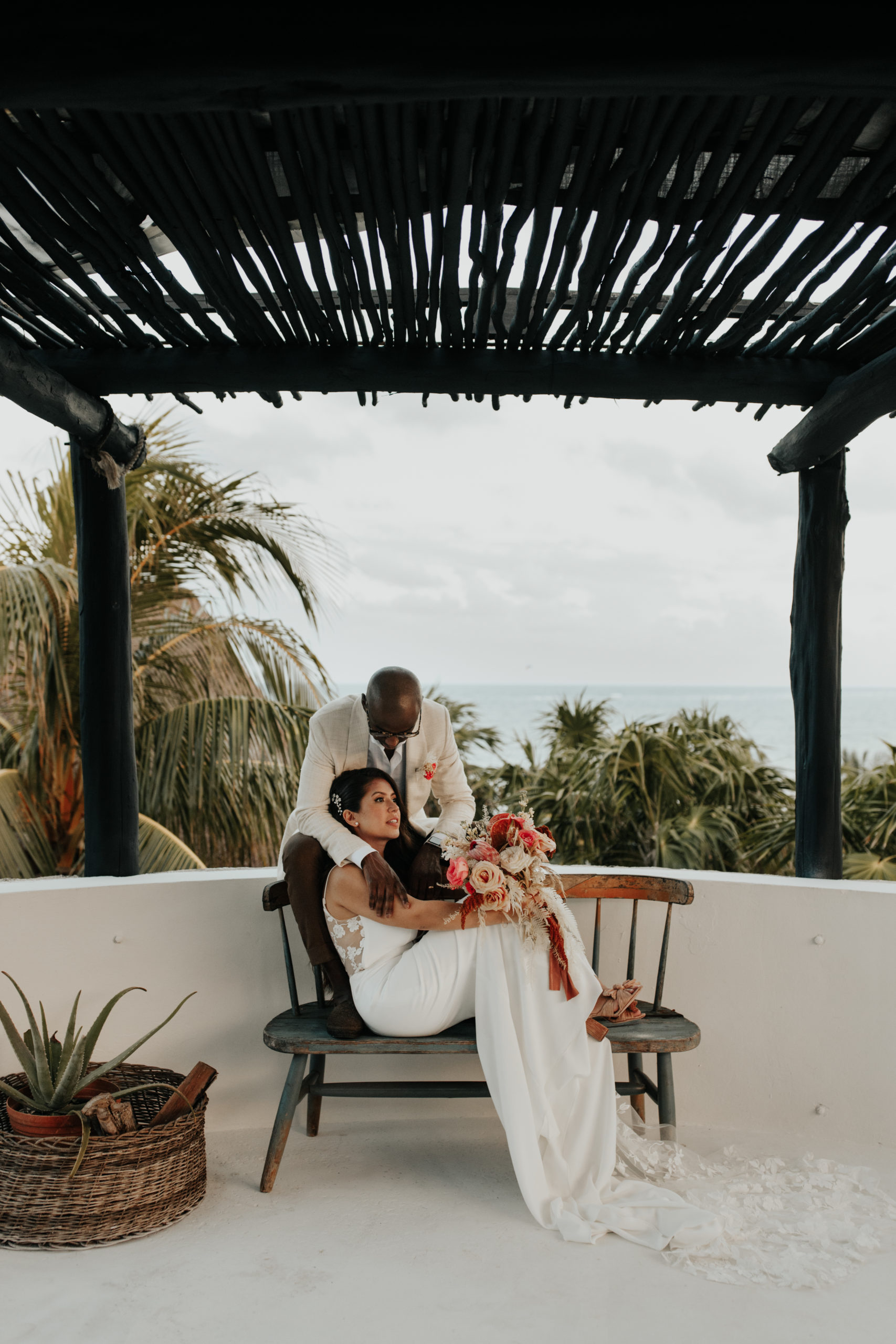 How They Met: Natalia and Aric met at an MLT brunch for MBA interns working in Chicago. At the time, Natalia was pursuing her degree at Duke University – Fuqua School of Business while Aric was at University of Michigan Ann Arbor – Ross School of Business. The two hit it off at the brunch, and the rest is history. 
On December 19, 2020, the couple were wed in an intimate ceremony in Tulum, Mexico.  
Supportive Spouse Story: With the global pandemic keeping everyone at home, Natalia and Aric have supported each other by thinking of creative ways to break the monotony and enjoy their time together. The two have pursued new hobbies, such as grilling, and Aric even taught Natalia how to ride a bike.  
Best Relationship Advice: "Support each other's dreams and ambitions!" 
Current Professions & Residence: Natalia is a Brand Manager at the Coca-Cola Company and Aric works as a Mergers & Acquisitions manager at Americold Logistics. They currently reside in Atlanta Georgia.