MLT Changemakers: Fighting for Racial Justice and Representation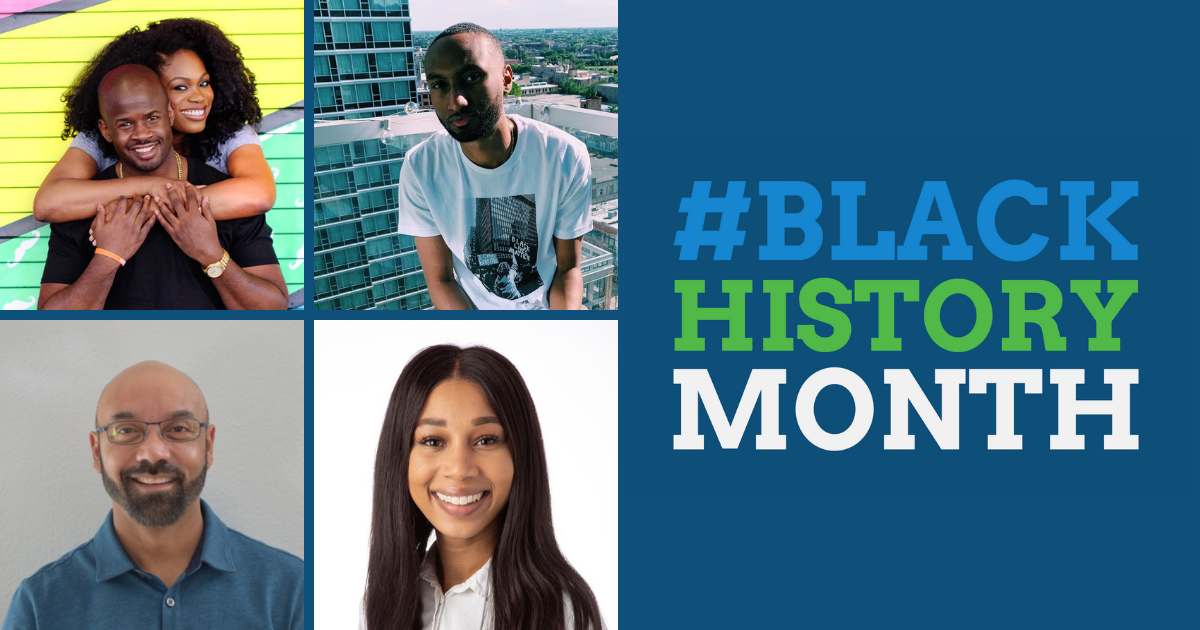 This Black History Month, we're sharing the stories of five entrepreneurial alumni who have made fighting for change their personal priority. Some MLT Rising Leaders are challenging policing injustices. Others are working to ensure there is diverse representation in our favorite forms of entertainment, and inspiring young people of color to aim high. All of these alumni are making a lasting impact.
Myles Ward (CP 2017)
Turning t-shirts into social justice fuel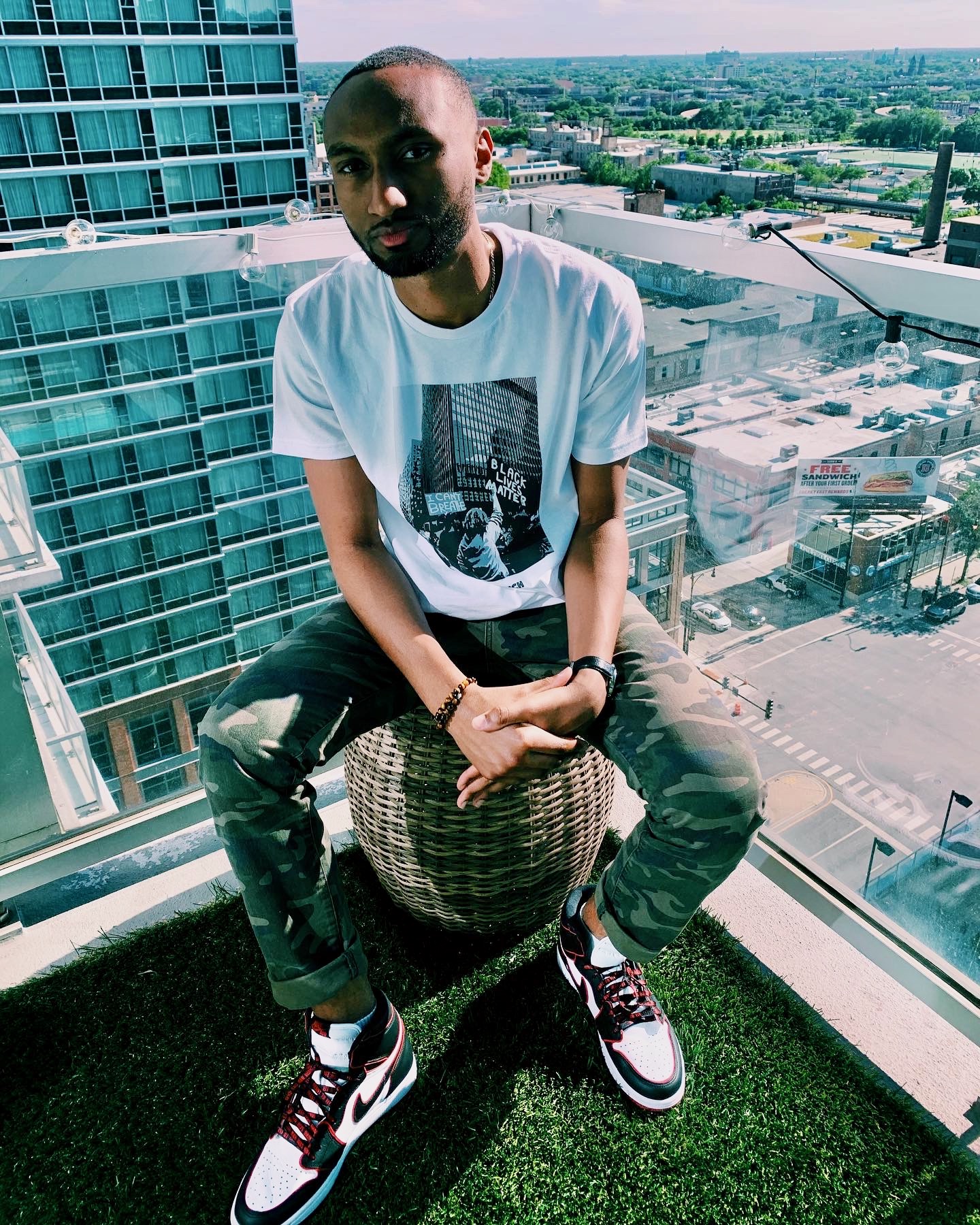 When Myles Ward witnessed the extrajudicial killing of George Floyd and the ensuing racial justice protests that gripped our nation, he said he knew he needed to act. Myles used his artistic talents and growing apparel brand to raise money for nonprofits dedicated to social justice. He designed a Black Lives Matter inspired t-shirt and donated 100% of profits to the American Civil Liberties Union and the NAACP Legal Defense Fund.  
Myles is a Management Consulting Associate at PwC. 
Jaymee Miller (CP 2016)
Fighting for representation in children's literature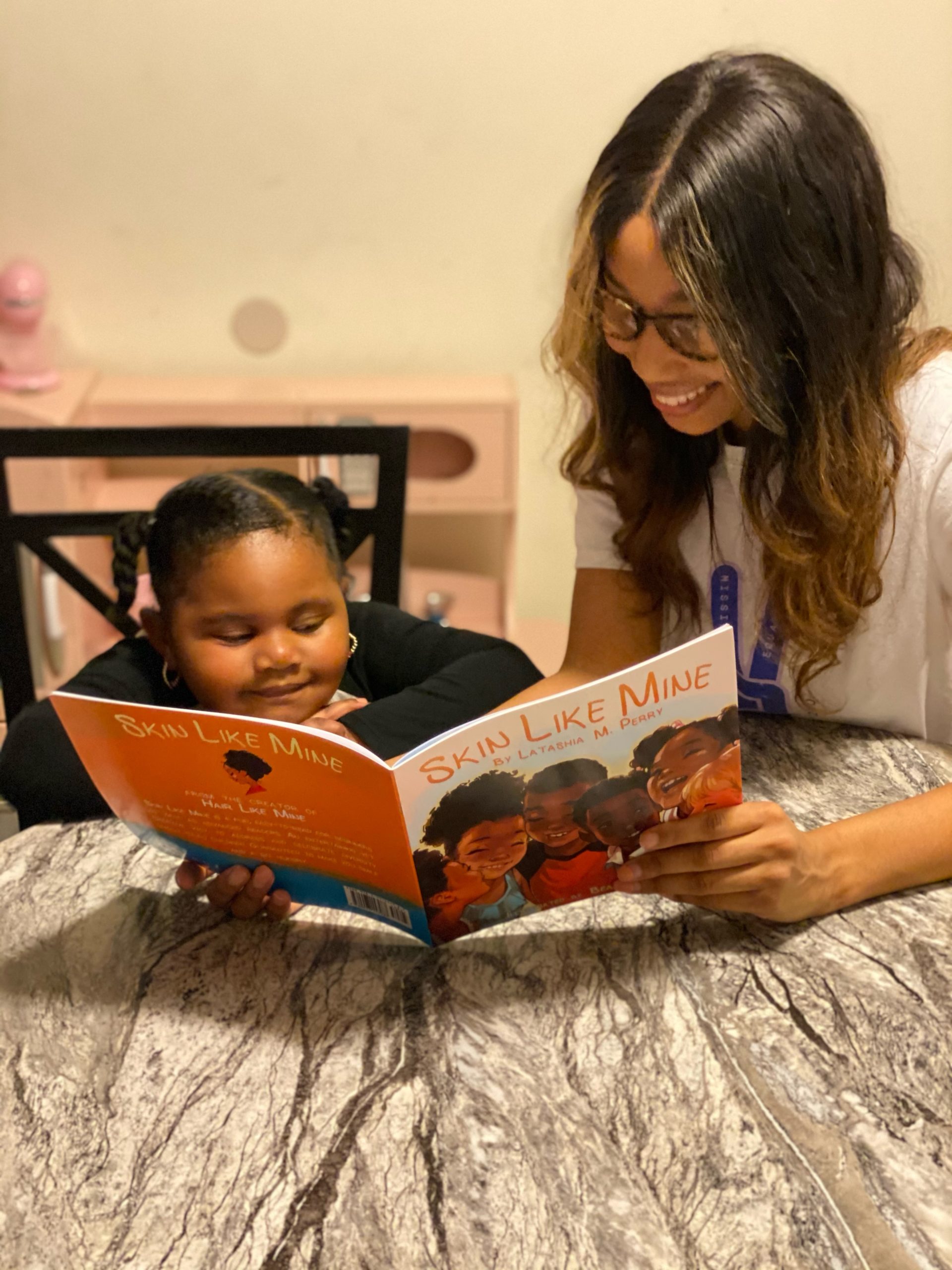 As a founding board member for Looking Glass Books, Jaymee Miller is personally ensuring that diverse children see themselves reflected in the books they read. Looking Glass Books is a nonprofit that aims to eliminate unconscious bias by exposing children to people of diverse backgrounds through literature and educational programming. The goals of the organization are to "expose, educate, and empower both BIPOC and ally children and their families, while also uplifting authors and illustrators of color," says Jaymee. 
Jaymee recalls the exact moment she decided to get involved with Looking Glass Books. Alli Hearne, the organization founder, mentioned to Jaymee that there were more books on the market featuring animals than children of color. She says hearing that fact really hit home. Now Jaymee says she is doing everything she can to fight for representation because she recognizes the long-term impact it can have on young Black and Brown people. She says she's delighted to have "the opportunity to work with an amazing group of leaders who are passionate about tackling inequity and creating a more inclusive world for future leaders." 
Looking Glass Books obtained its 501c3 status in December of 2020 and they are preparing to launch a pilot program in Minneapolis, MN. The program will provide 50 families with children in grades K-2 with free diverse books and educational programming. 
Outside of Looking Glass Books, Jaymee serves as a Sr. Brand Experience Planner at General Mills. 
Muoyo Okome (MBAP 2009) and Nicaila Matthews Okome (CP 2005, MBAP 2013, MBA PD 2013)
Bringing color to coloring books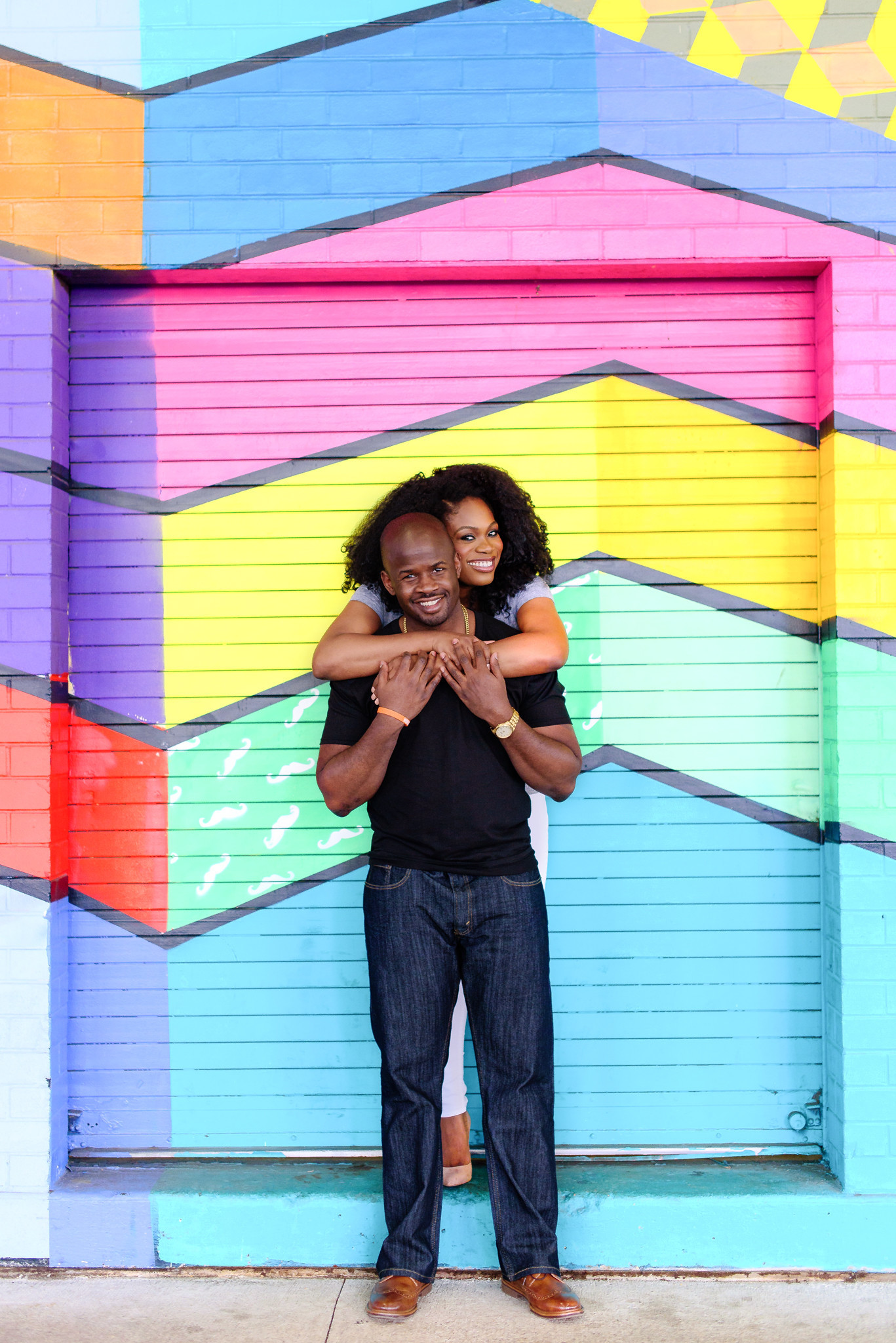 When MLT power couple Muoyo Okome and Nicaila Matthews Okome observed a lack of representation in the growing coloring book market—despite a diverse audience of millions of users—they decided to be the change they wanted to see. Muoyo says that he and Nicaila "envision a world where people like us (and our kids) can always see ourselves well represented, even in our play" and for that reason they created Color Noir.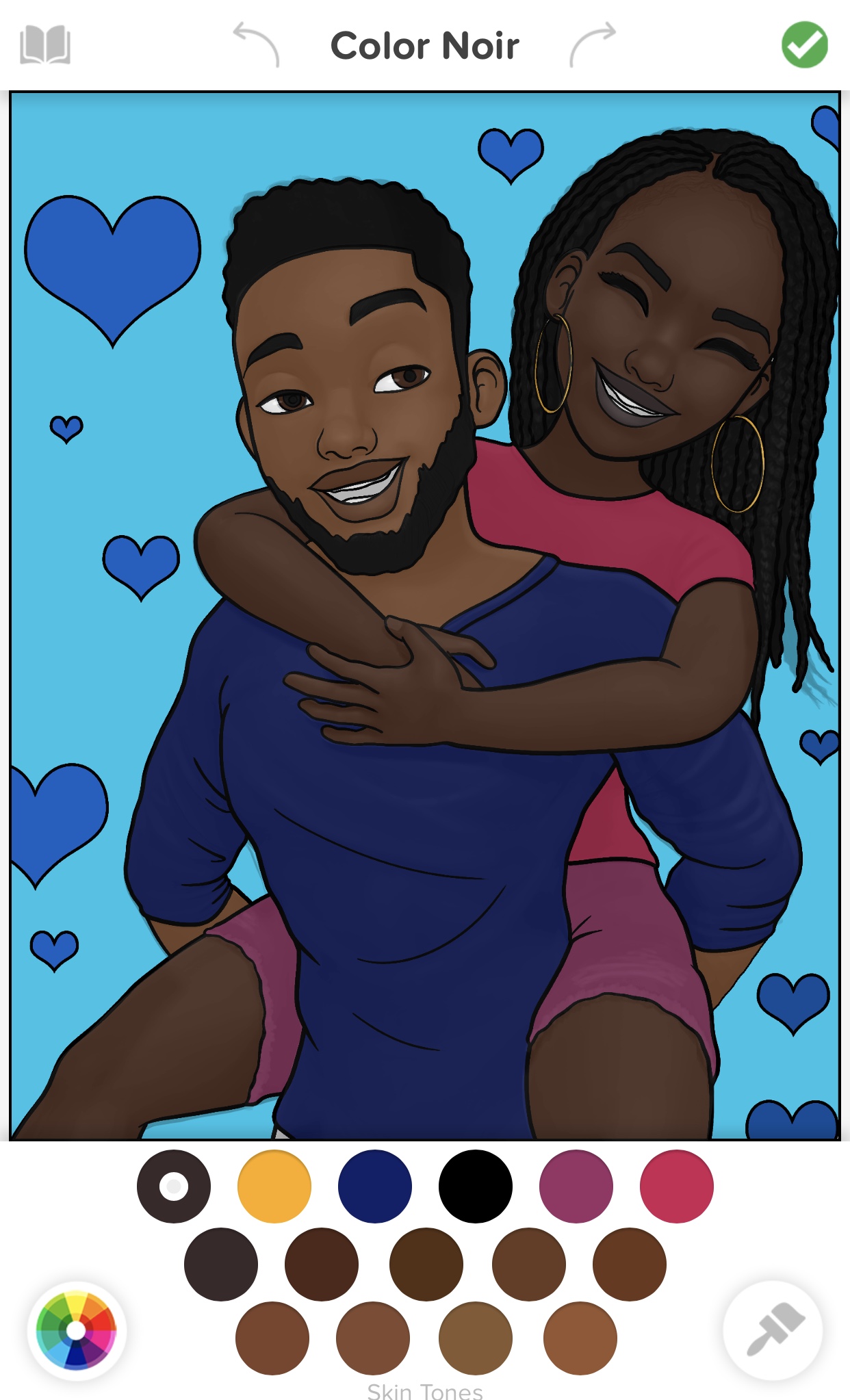 Color Noir is a coloring book app that celebrates the beauty of Black people and culture. It offers hundreds of diverse images to choose from, and a wide variety of coloring difficulty levels for ages four and up. The app is currently being featured by Apple for Black History Month and has already reached nearly 100,000 downloads.
It's no surprise that Muoyo and Nicaila's careers are based at the intersection of tech and creativity. Muoyo works as a Senior Analytics Engineer at Netflix and Nicalia is the founder of the podcasting and marketing company Side Hustle Pro.
Tyson Bonty (CAP 2011)
Inspiring people of color to chase their dreams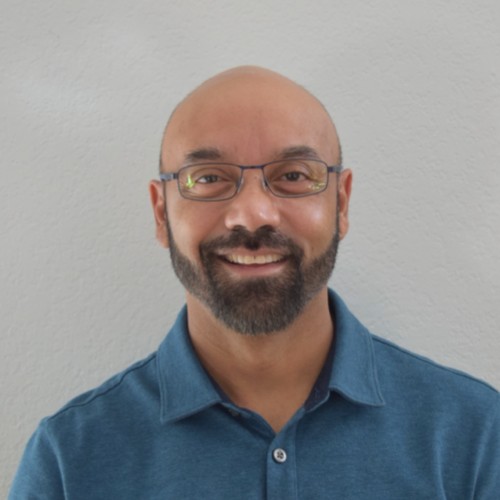 Tyson Bonty wants to inspire young people of color to dream big and pursue their loftiest career aspirations. He says he is confident those goals are well within their reach. His apparel brand Josh and Jess depicts people of color in all kinds of professions—from astronauts to pilots. Tyson says he wants to make all career possibilities feel more accessible for young people. He notes that oftentimes a lack of exposure makes it difficult to have career aspirations outside of one's realm of experience. Tyson says, "Growing up, I could not see beyond what was around me. Slowly, my eyes were opened to a world beyond my community, beyond what I had seen growing up. This brand is my mission to do for others what was done for me."   
Tyson is the Vice President, Quality Engineering, Software Development, Coach/Mentor at Vizient Inc.