Culture and Confidence: Bringing Your Full Self Everywhere
by Isha Koroma
Dennis Constanza is an MLT Career Prep alum and first-generation college student who says that his MLT experience helped him strengthen and leverage his self-confidence.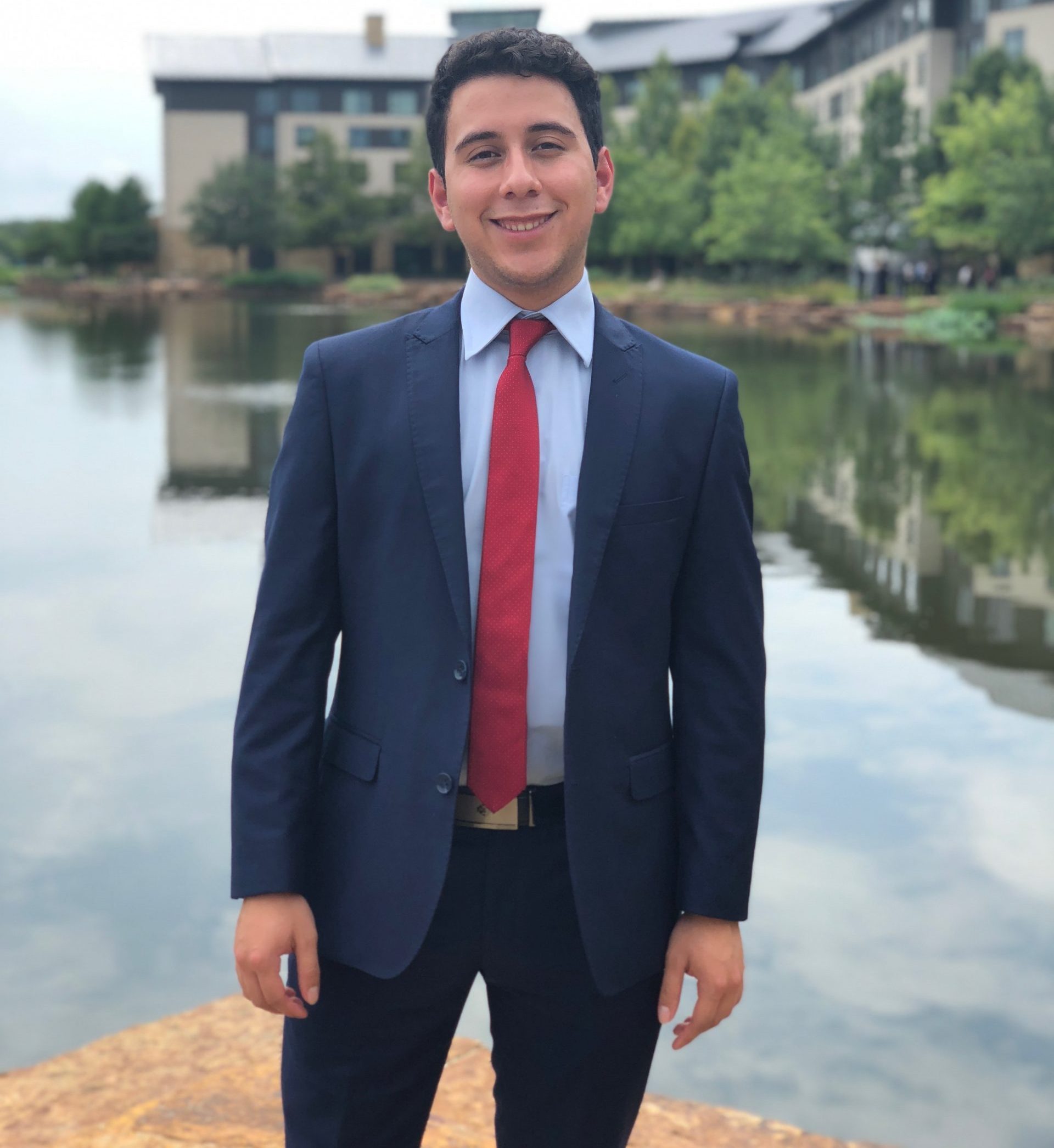 As a first-generation American and the first person in his family to go to college, Dennis Constanza has a trailblazing spirit. In the late '90s, Dennis's parents migrated from Guatemala, settling in Los Angeles. Dennis grew up around a diverse group of friends and peers, which afforded him a sense of comfort and familiarity, and empowered him to thrive both socially and academically. After high school, Dennis moved across the country to attend George Washington University (GW) in Washington, D.C. For the first time, he found himself part of the ethnic minority. Yet his eagerness to thrive encouraged Dennis to forge connections despite different backgrounds.
By the middle of sophomore year, Dennis's interests primarily revolved around law and policy, leading him to pursue various internships on Capitol Hill. A chance encounter with an MLT Coach at a resume workshop introduced Dennis to the Career Prep program and prompted him to consider careers in the private sector. Initially, Dennis was skeptical — he assumed that studying law was the most effective route to achieve his ultimate goal of advocating for minority communities. But Dennis recognized that MLT offered an opportunity to learn from others with similar backgrounds, build powerful networks, and discover other ways to give back through the private sector.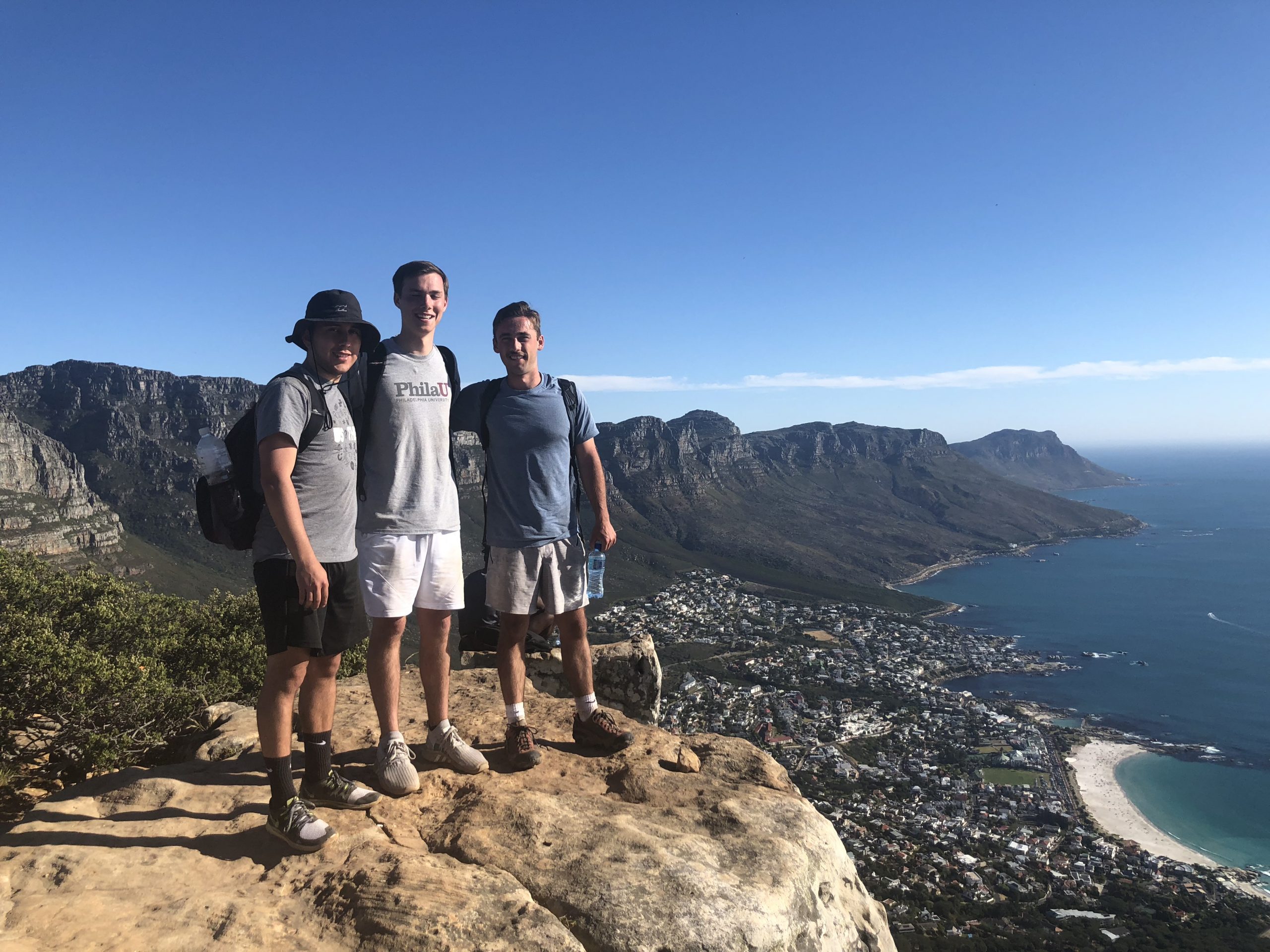 At the same time, Dennis's long-time desire to study abroad became stronger. He decided to go to South Africa and gain a deeper understanding of policy at the municipal level, in a country operating post-apartheid. For four months, Dennis lived and studied in Cape Town, where he saw just how persistent the effects of apartheid were. A professor at the University of Cape Town guided Dennis and his classmates in understanding the wealth gap for whites and non-whites living in South Africa. "Basically, if you were white, you were wealthy, but if you were Black you were poor," Dennis explained. The experience reinforced his core calling to serve communities of color.
At the end of his first month in South Africa, Dennis flew to Texas for MLT's Career Prep Kickoff seminar, hosted on the Deloitte University campus. After what he describes as a never-ending flight across the globe, Dennis arrived to find more than 370 people of color with talent and aspirations that matched his. Dennis says he was energized by the accomplishments each individual brought and inspired by the many different walks of life represented. "I'd been around individuals who came from similar backgrounds and were doing their own amazing things, but never at this scale," he shared. "You walk into a room, everybody's just crushing it, and it's like…wow!"
At the Kickoff seminar, Dennis shares that he felt a sense of calm and was more at ease in owning who he was and where he came from. He says he returned to South Africa more eager than ever to branch out from his core peer group and meet people who weren't American. The Career Prep program had sparked his interest in learning more about different backgrounds, and he wanted to continue that exploration and community-building in Cape Town.
Seeing other people of color thriving helped me realize that my culture was an asset and not a liability.
Even across the world, and in a vastly different time zone, Dennis says he kept up with rigorous Career Prep assignments and accountability calls facilitated by Coach Angie Temming — whom he credits with the development of his problem-solving mindset. After his study abroad program ended, Dennis began a 12-week internship at Amazon's corporate headquarters in Seattle. He served as a Program Manager and worked on supply chain for Amazon Go, the retailer's cashier-less checkout convenience store. On his team of about 40 people, only one other person was Latinx. Dennis was once again one of a few, and part of the minority. He credits his experiences at Career Prep with giving him a sense of confidence and the ability to bring his whole self to work, where he flourished. He says that despite a steep learning curve, he enjoyed the internship.
Back in the Washington area for his senior year at GW, Dennis landed an internship with MLT's Alumni Engagement department, supporting programming for regional alumni chapters and working on data analytics. Dennis reflects that the working environment at MLT is one that he had never experienced. He says he found himself being much more comfortable in interacting with colleagues than he ever had before. He even has asked his manager if he was, perhaps, being too open, but was assured that he was "just fine". "A key piece of Latino culture in many respects is being very expressive, being very interpersonal," Dennis shared. He says he was thrilled to have found an internship where he could be himself, feel completely comfortable, and contribute to the advancement of minority professionals.
Dennis says that this appreciation of who he is and where he comes from was always present, but MLT played a significant role in helping him fully embrace his authenticity. "Instead of shying away from my culture, I have more confidence to say 'This is who I am, and this is what I'm bringing to the table.'"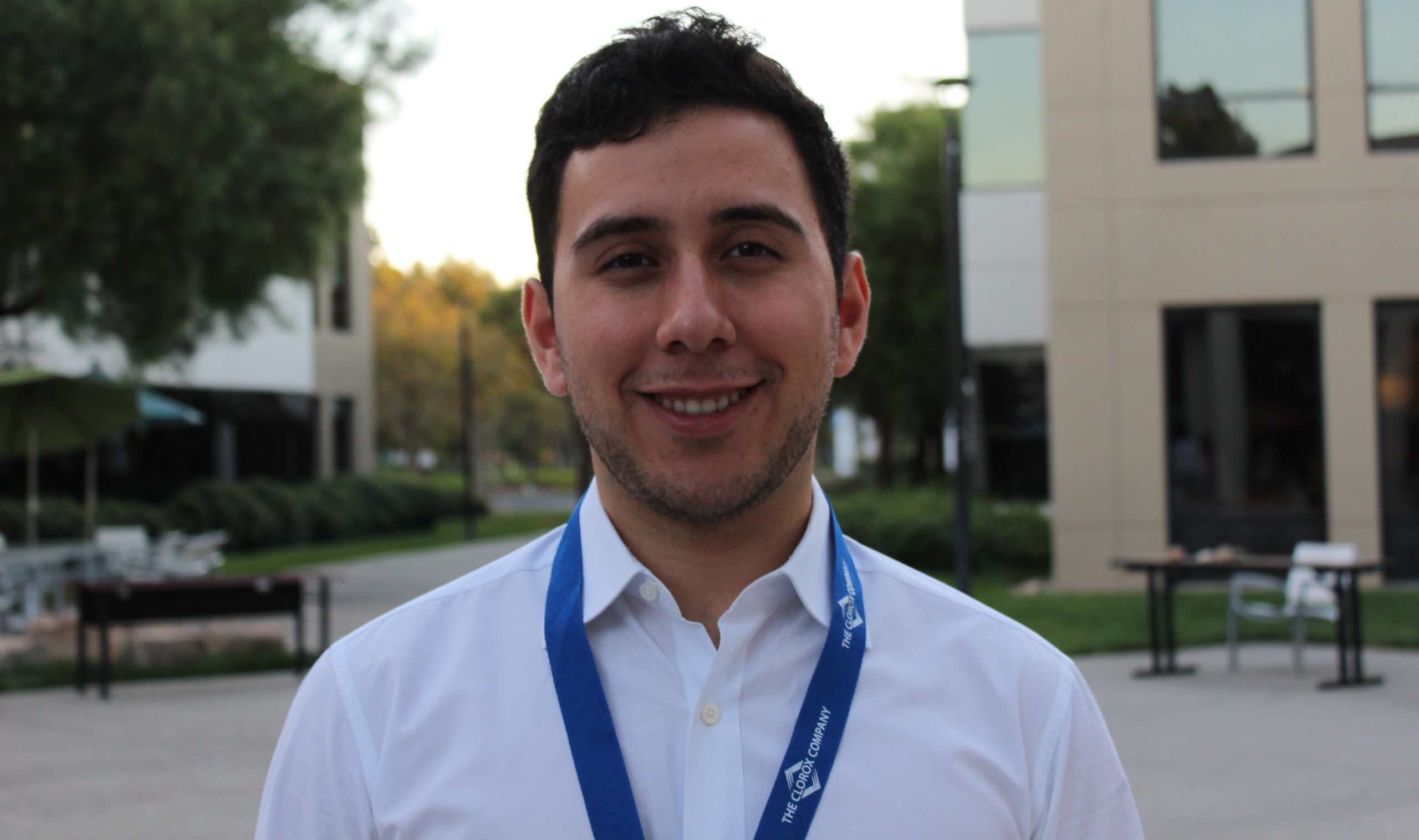 Now, having completed Career Prep and looking forward to graduation, Dennis is reflecting on his growth and change of mentality, which he attributes to MLT. He says that MLT gave him the opportunity to witness people of color, some first-generation like himself, flourishing and working toward ambitious goals and careers. "Seeing other people of color thriving helped me realize that my culture was an asset and not a liability," Dennis shared. "Witnessing that communal success was foundational to embracing the values I learned growing up — like collectivism, extroversion, and empathy. MLT guided me to build skills like stakeholder management and emotional intelligence that complement those values."
Dennis shared some advice for those who may be struggling with embracing and incorporating their culture. "Instead of seeing that as something that holds you back, it's the competitive edge that you might have over others." Dennis adds that he has adopted the mindset that whatever room he enters, whether in a personal or professional capacity, he can be unapologetic in expressing who he is and where he comes from.