Chicago Booth Graduate Set to Make a Difference in Marketing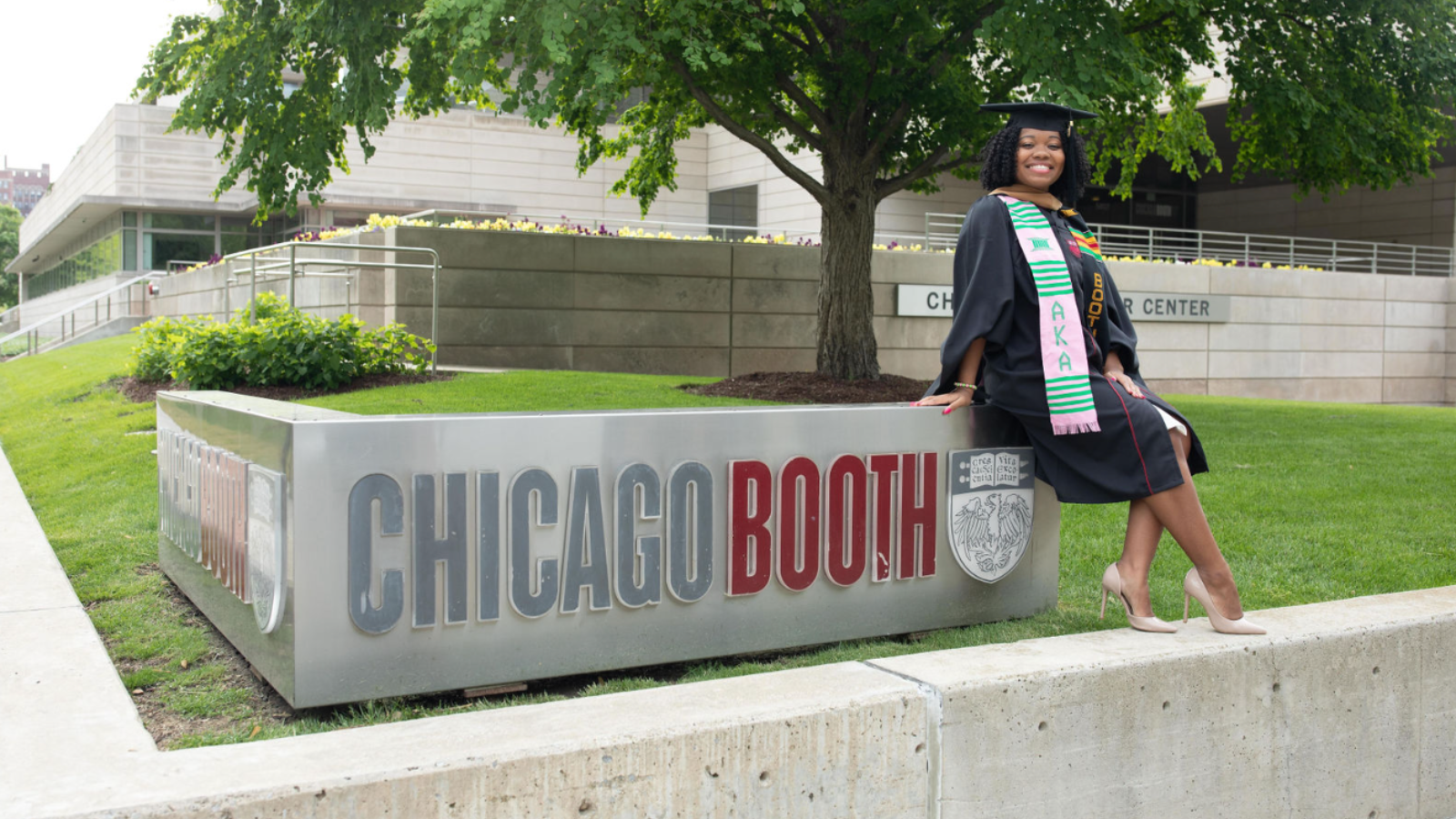 By: Day Rankin
"I would recommend MBA Prep to anyone," says Ceara Jemison. The joyful, high-spirited MLT Alum is a recent graduate of The University of Chicago Booth School of Business. We caught up with Ceara, who is preparing to move and start her first post-MBA role in Marketing. In reflecting on her experience, she recognizes that MBA Prep is the program that led her to Chicago Booth, where she's leaving as a proud Boothie. 
---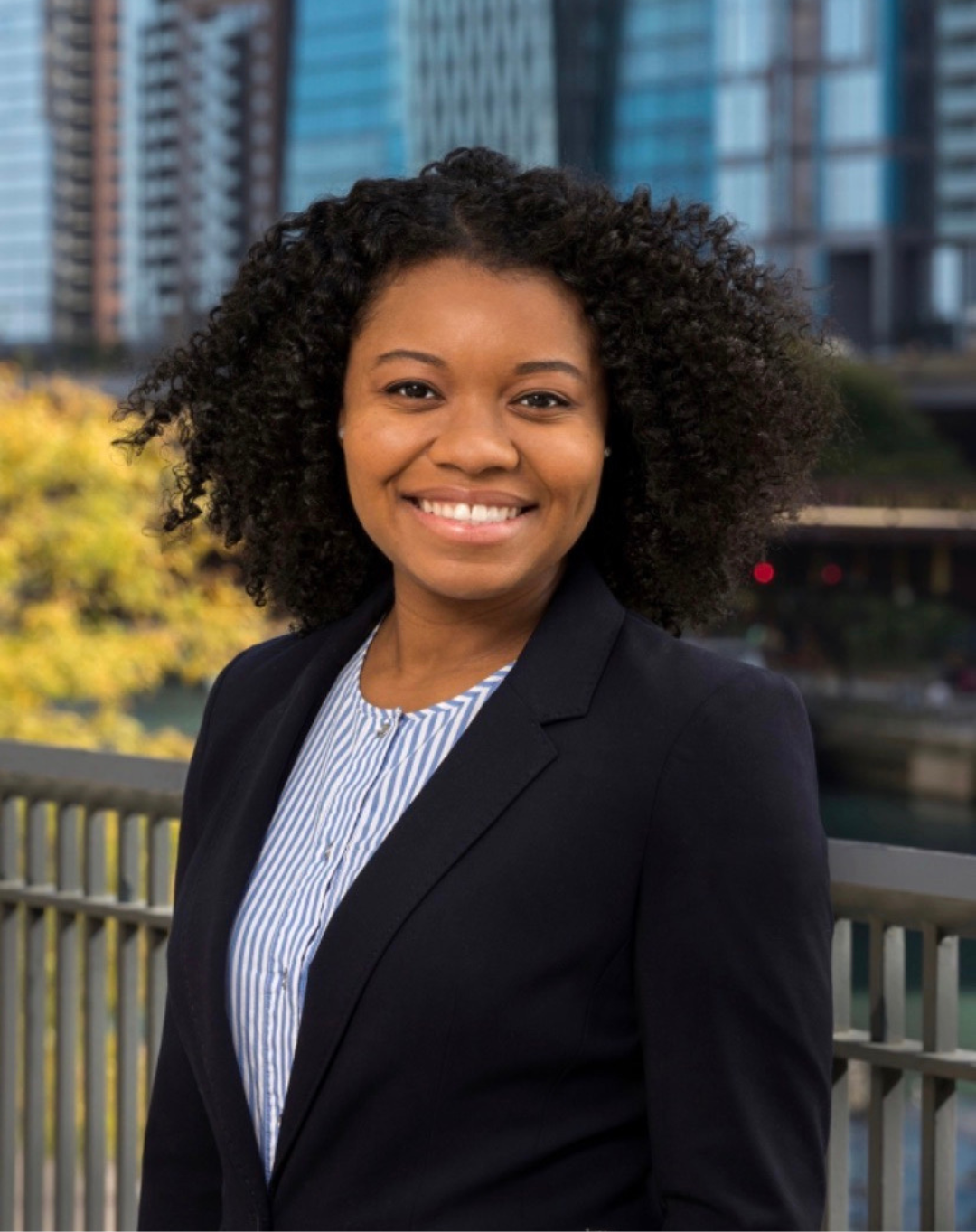 MLT: Can you share more about your background and where you were in your career when you decided to apply to business school?
Ceara: Sure. I went to Northwestern for undergrad. Then, right after school, I moved to New York City for five years, where I worked for Macy's, in buying and planning roles. I hit a point in my career where I knew I wanted to add value in a different way. I wanted to connect with consumers and be closer to the customer than I was in my role. At that point, I knew I wanted to go into marketing. 
After speaking with many brand managers and people in the marketing community post-MBA, I knew that marketing was a mix of arts and sciences. I felt like I had a strong background in that arts portion, understanding the creative aspects and product development from my previous roles, but I wanted to really build up that quantitative ability. That really served as a catalyst to go back to business school, and is one of the reasons why I decided to come to Booth. 
Did you always know you wanted to attend Chicago Booth? 
I honestly was open to a lot of different schools. I ended up applying to five schools–Emory, Duke, Wharton, Ross, and Booth. I got into all of them except for Ross where I was waitlisted. 
It really came down to where I felt like I was at home, a natural fit into the community, and I could see myself giving back to the community as well. From my interactions with students, being on campus, learning about all the great things the marketing program at Booth offers, I knew that this was where I would fit in best.
How did you hear about MLT, and what was the main factor that influenced your decision to apply for MBA Prep?
I heard about MBA Prep from past MLTers who went through the program. They shared about how they reaped all of the benefits, through help preparing applications and essays, introductions to admission staff, former and current students, and knowledge on how to really understand what one should be looking for in a business school and how to best prepare.
Just knowing [that MBA Prep] had success in all those areas, plus the opportunity to build a community, gain great friends, and a great network, I knew that was something I needed to be a part of to be the best candidate I could be for business school. MLT also helped me understand how to look at different schools, and understand what a fit vs. a "reach" school is.
[The program] helped me understand [that] I need to do school visits. I need to be on webinars. I need to really get to know members of the community and incorporate all of my learning into my essays and my interview to make sure that I am conveying not only that I understand what it means to be a Boothie, but I understand how I can give back to the Booth community as well. 
So, I went into my interview for Booth knowing that as much as the school was interviewing me, I was also interviewing the school. I left that interview feeling like I just had a conversation with a friend that I hadn't seen in a while. That was unlike any feeling that I had ever felt before from other business school interviews. From that instance, understanding if this is any indication of the community, I want to be a part of that community. I want to give back to this community. This is somewhere that I can feel like I can naturally fit. The interview for me was the nail in the coffin.
What's been the best part about attending Chicago Booth?
Ooh, there are so many things. I don't know if I have one best part, but I just made amazing friends. I mean, life is just so unpredictable and I've had a lot of ups and downs throughout the last few years. I found a support system at Chicago Booth to literally keep me uplifted during hard times and celebrate me during great times. 
You create these bonds so quickly because you're not only traveling with these people, you're also growing with these people. Booth is a little different where a lot of our class lives in the same building or across the street from each other. So our community is just built in that way. That's definitely a differentiating aspect.
How was your experience with MLT's MBA Prep Summer Seminar or what was your favorite MBA Prep event?
Oh my gosh, the seminars were so much fun. This is my favorite memory! 
It's just great to be surrounded by like-minded Black and Brown people who are by your side, through the GMAT struggle and the GRE struggle, making sure that you are conveying your story correctly. And it's just getting to know those people at a different level and growing that support system and growing those bonds. I think that was the best part of MLT for me. I would say the second best part was my coach, James Frick, who was an amazing support system. He likes to give tough love.
He would say, "Okay, I see where you're going with this, but I'm going to guide you in a different direction." I really appreciated that about my experience. 
I also loved just being on campus with everybody and getting to meet people, and being immersed in the business school experience at that campus. A big part of business school is academics, yes, but it's also about your surroundings, the social network, what people do for fun, and how people naturally gather. It's really important to be on campus and understand how it would feel if you were a student on that campus. There are several institutions that I visited and within a day, I was like, "This is not for me. This is not where I think I can thrive." It's important to be able to identify that feeling. It's a unique experience to be able to evaluate that with a group of like-minded people who are also trying to figure it out.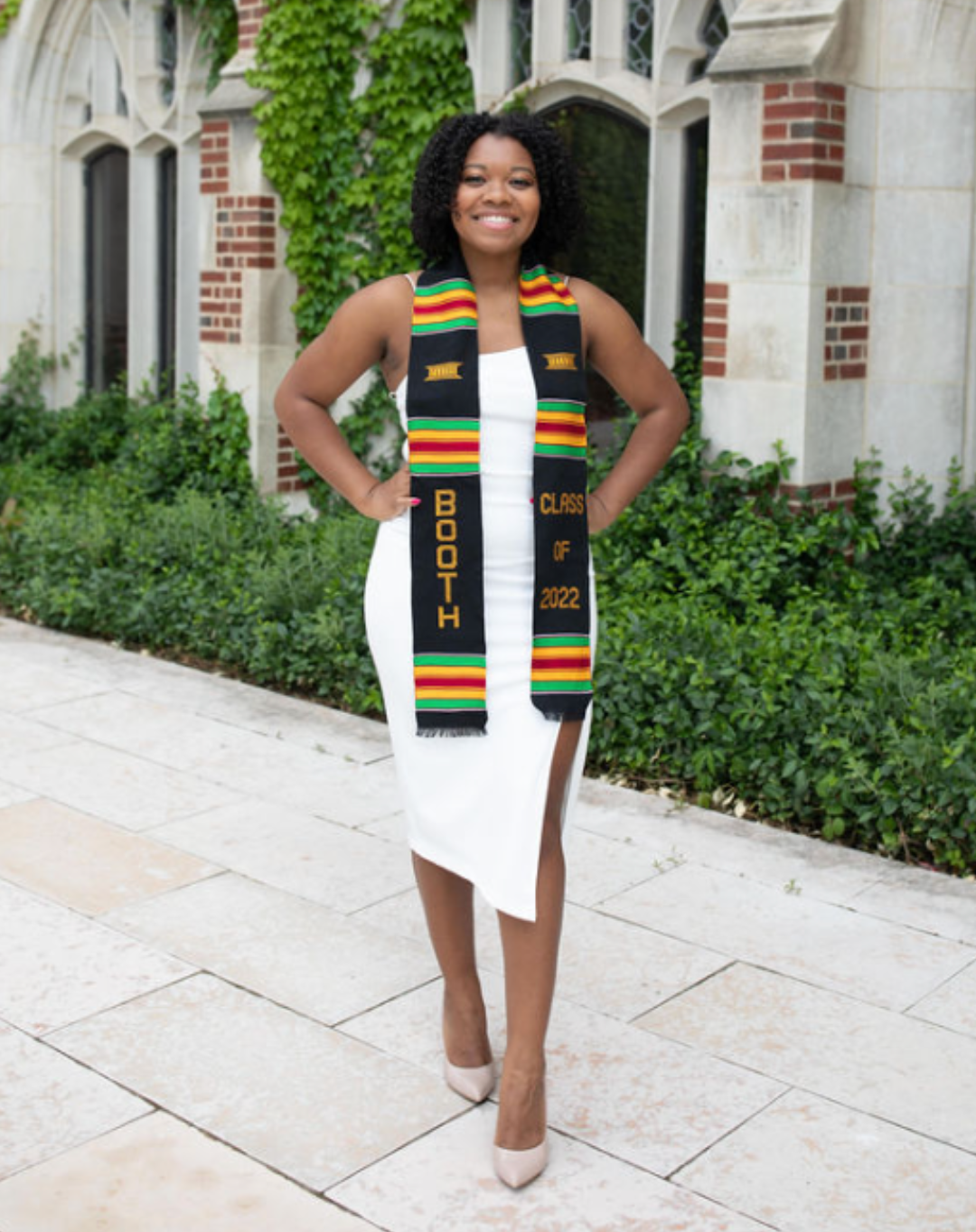 How has your MBA Prep and business school experience prepared you for your post-MBA career?
I think MBA Prep helped me understand my purpose on a deeper level than I ever had in the past. I understand "my why." Why am I doing things this way? Why do I want to do things this way? Why do I want my career to look like this? Understanding my purpose, my drive, my why, and having a clear understanding of self, helps me be a better team member and colleague because I know what I'm driven by. 
Both MBA Prep and business school have taught me how to use my voice. A lot of times in the past, like when I was in my previous company, I felt like if I put my head down and I did my work well, I would get noticed. I understand now, that's not reality.
Sometimes you cannot solely be humble and work. You have to do your job well AND you have to advocate for yourself. You have to speak up in rooms that matter. I think MBA Prep and business school have taught me that. 
Lastly, from business school specifically: when they say Chicago Booth is quant heavy, it's quant heavy. Almost every single class I've taken has had some kind of quantitative component. Having gone through the rigorous academic coursework that is available at Chicago Booth will help me be more confident in my conclusions as a marketer. As a marketer, you have to build stories, but you have to do that using the data. Being able to dissect data and understand it in multiple different ways to understand who your customer and consumer is–is very important.
You talked about your why. How are you hoping to pay it forward? What is something that drives you now that you've finished business school and are heading into your post-MBA career?
When I went into business school, understanding how I felt as an applicant and how the interview turned everything around for me, I knew I wanted to be an admissions fellow, which I did. I actually interviewed candidates for the class of 2024 this past year. So, I was definitely paying it forward in that way–sitting on panels and giving any information to anybody who reached out to me that I could. 
In terms of marketing, before 2020, when I was applying for post-MBA roles in marketing, I recognized big companies usually were very silent on social issues. That just aggravated me to the core. Now, I think they've transitioned to a point where they're often just capitalizing on social issues. I want to make sure that I'm a marketing leader who builds brands that speak up authentically, not to make money. I want to have more social impact with my marketing work.
What advice would you share with someone who wants to stand out in the MBA application process?
Specific to Booth, clearly pinpoint why you are interested in Booth, [present] very specific reasons. Even mention people that you have met in the Booth community. Clearly articulate why you believe you can thrive in a place that is student-driven, thrive in a pay it forward culture, give back to it, and build up the community. I think that would be a great way to stand out amongst Booth applicants. 
Regardless of the school you're applying to; I think it's important to show that you have done your due diligence. Ensure you have really done your best to understand the community, how you would fit into the community, and how you would get back to that community. Really understand what values [the school] is looking for and how you can fit into that and make it better.

---
Expand your leadership opportunities.
Learn more about how MLT's MBA Prep Program can transform your career path.