MLT Alum Accelerates Her Path to Intentional Impact Investing at Wharton and Harvard Kennedy School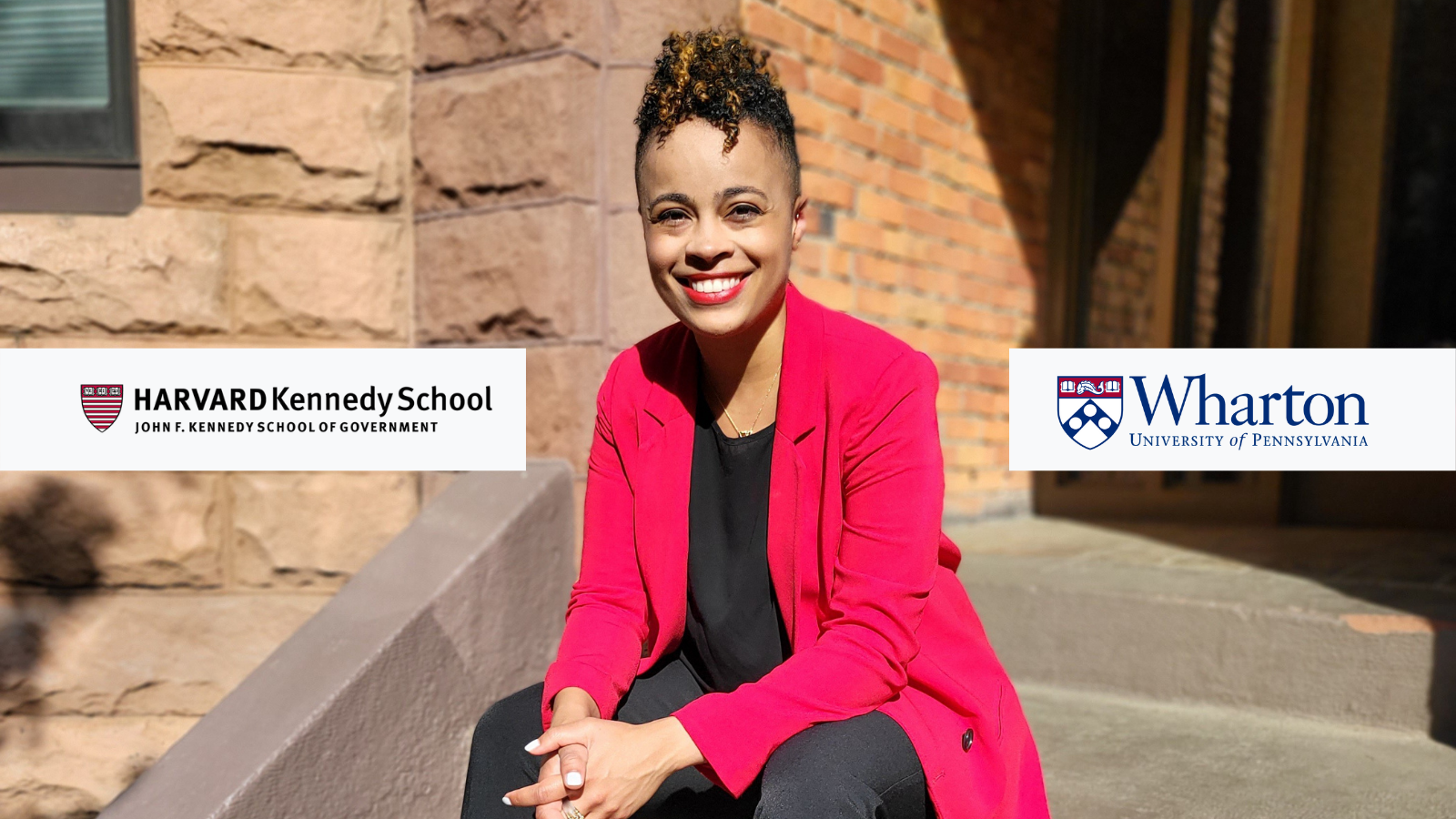 By: Day Rankin
What does it take to run a social impact organization that aligns intent with impact? Anja Young is on a mission to find out. The Career Prep and MBA Prep Accelerated Alum is doing business school her way as a dual MBA and MPP candidate at Wharton and Harvard Kennedy School.
While working at New Profit, a venture philanthropy firm, Anja says she started seeking new ways to shift capital to Black, Latinx, and Indigenous founders. Her questions surrounding intentional impact investing and racial equity would ultimately lead her back to MLT. In joining MBA Prep Accelerated, Anja went through a series of events and thought processes that helped her choose a business school that felt like home.
What factors influenced your decision to apply for MLT's MBA Prep Accelerated versus the traditional MBA Prep program?
Anja: For my Career Prep experience, MLT had been such an incredible source of community and a tool for exploring things that I hadn't heard of. It helped me get my first job out of undergrad with Wells Fargo, then my second with New Profit. As an Alum, when I was living in DC, MLT was the community where I returned to expand my thinking on the kind of leader I wanted to be and what my unique impact might look like.
I learned about MBA Prep through the MLT community. In deciding between MBA Prep and the Accelerated, it really helped to speak with Alumni of the program, as well as former and current coaches—Shoutout to Candace Gonzalez and Kathy Welbourne McClean for being my gurus in the process!—I actually just submitted an inquiry to the general inbox and to my surprise, got a direct reply from a coach. Through those conversations, I got a side-by-side comparison of the differences between MBA Prep and MBA Prep Accelerated.
Boiling down what I heard in those 1:1s were the main things that attracted me to the Accelerated program: the individualized attention I would get, the ability to focus on my areas of development, and increased access to my coach. It just personalized the process more.
I also was fortunate enough to be coming in GMAT-ready. So, I wanted to hit the ground running once I started applying. It enabled me to apply to business school the same year that I started the program.
Compared to Career Prep, your experience with MBA Prep Accelerated was entirely virtual. Can you talk about what that was like?
I think a virtual experience is always different—it offers more flexibility, but also means there's more legwork to really build the connections that come more organically in person. The MLT team was incredibly thoughtful about different ways to engage, though.
The seminars did a good job of breaking down what can be a daunting process into smaller pieces. There was this phrase, "trust the process" everyone says that drove me nuts! But I think that was emblematic of the fact that each seminar was intentional about laying the foundation for the thing you would need next. As someone who came in with many unresolved questions about what I wanted to do next, or how to explain my desire to go to business school, I felt like [MBA Prep Accelerated] broke things down in an accessible way to help me think through those questions.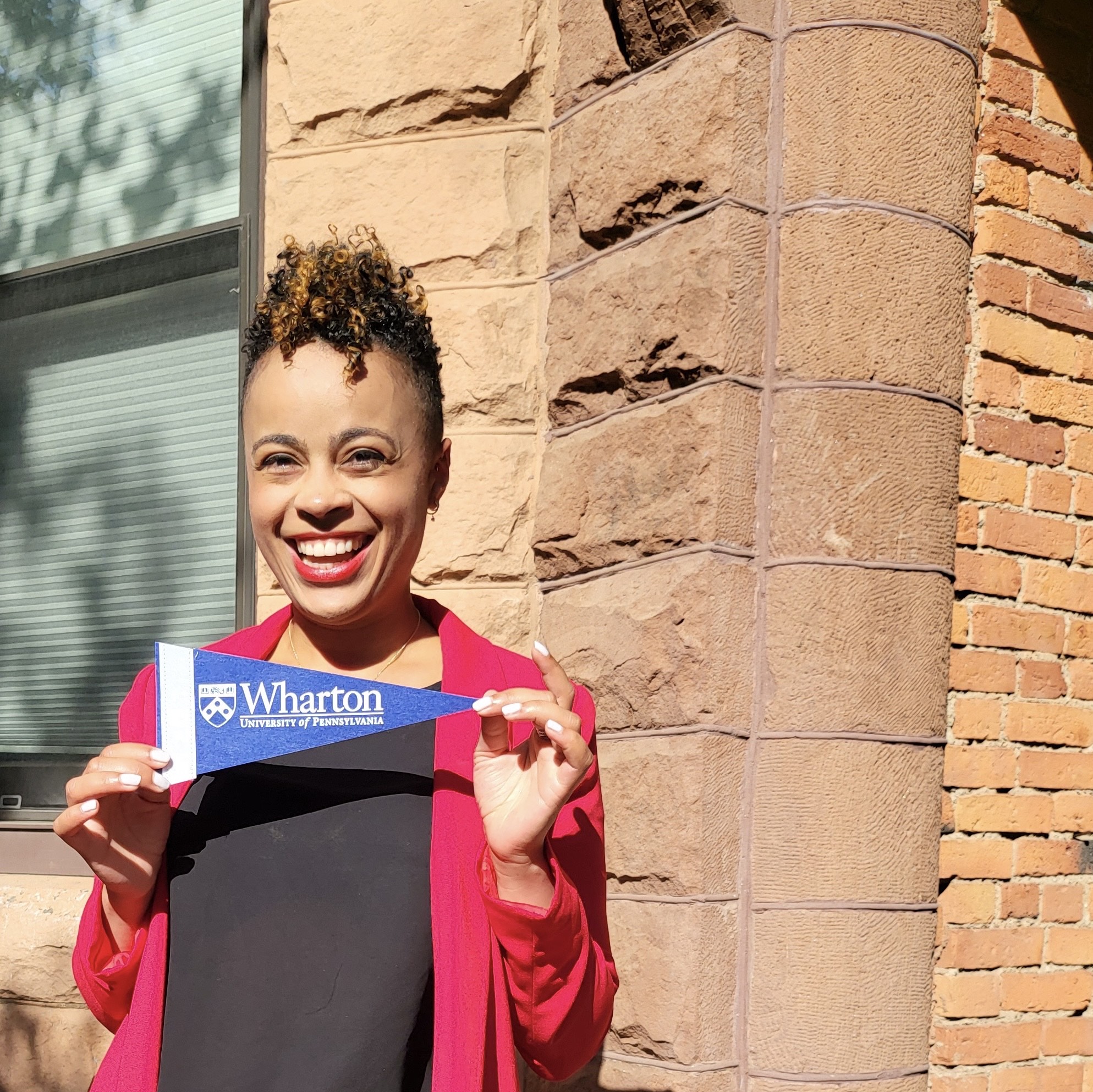 Between the seminars, we also had the Slack community, which was the cornerstone of my experience as a Fellow in many ways. If someone did a phenomenal job at something I was struggling with, I could follow up.  Similarly, if I had a low-level question and didn't want to bother my coach, the Fellows were usually great resources. I built some of my closest friends through the application process on those Slack channels—some with people I haven't actually met in person!

They also had helpful meditation exercises built into the programming. We'd be headed into mock interviews and Coach Shannon would say, "Take five minutes. Let's do a guided meditation exercise." That may not be everyone's flavor, but I found that kind of variation really helpful, and it put an emphasis on taking care of yourself through the process that I appreciated.
What was the best part about the program?
I found the Alumni network extremely helpful. There's an access and responsiveness you get being a part of the community that I don't think you find many places—people are eager to pay it forward, which I definitely feel now myself as an Alum. I'd also say the access to different schools through networking fairs and having different schools actually host the sessions lets you get to know them in an even deeper way. Schools that weren't originally on my list were added later in the process because of the people I connected with through seminars or networking sessions.
Then, the final piece is the other Fellows. I can't imagine having gone through this process as just a person applying by herself. It is such a Herculean effort to synthesize who you are into a 500-word essay and a 30-minute interview, and figuring out how to tell that story in a way that makes sense to a total stranger can be overwhelming. So, it is helpful to have a community where you can go—to try out different pitches in a low-risk setting, to experiment with and learn from as you're all growing into the process together. Also, having that tribe of people who are going through it with you to normalize and say things like, "Yeah, this is hard, and you're not alone." That was such a critical part of getting through the day-to-day stresses.
When narrowing it down, why did you choose Wharton over other business schools on your list?
I have always been a believer in choosing opportunities based on which are producing people who represent who you want to become. Wharton Alumni has this blend of being incredibly smart, but also humble. I found that the community, particularly the Black community at Wharton, was so welcoming and communal in a way that made me feel like they wanted to see me win as much as I wanted that for them.
Probably the main choice point for me, though, was that I had a chance to attend the Whitney M. Young Conference. It felt like coming home in a way that I would not have expected. The alumni and current students were so invested in helping me make the right choice for me irrespective of whether that was Wharton or not. I found that to be really encouraging. Yes, it's a two-year experience, but it's a lifelong commitment to a network that you're going to be a part of, and those felt like the makings of a good foundation.
What advice would you share with someone who wants to stand out in the MBA application process?
I think the hardest and the most important thing in the application process is to figure out what it looks like to you to be authentic to yourself.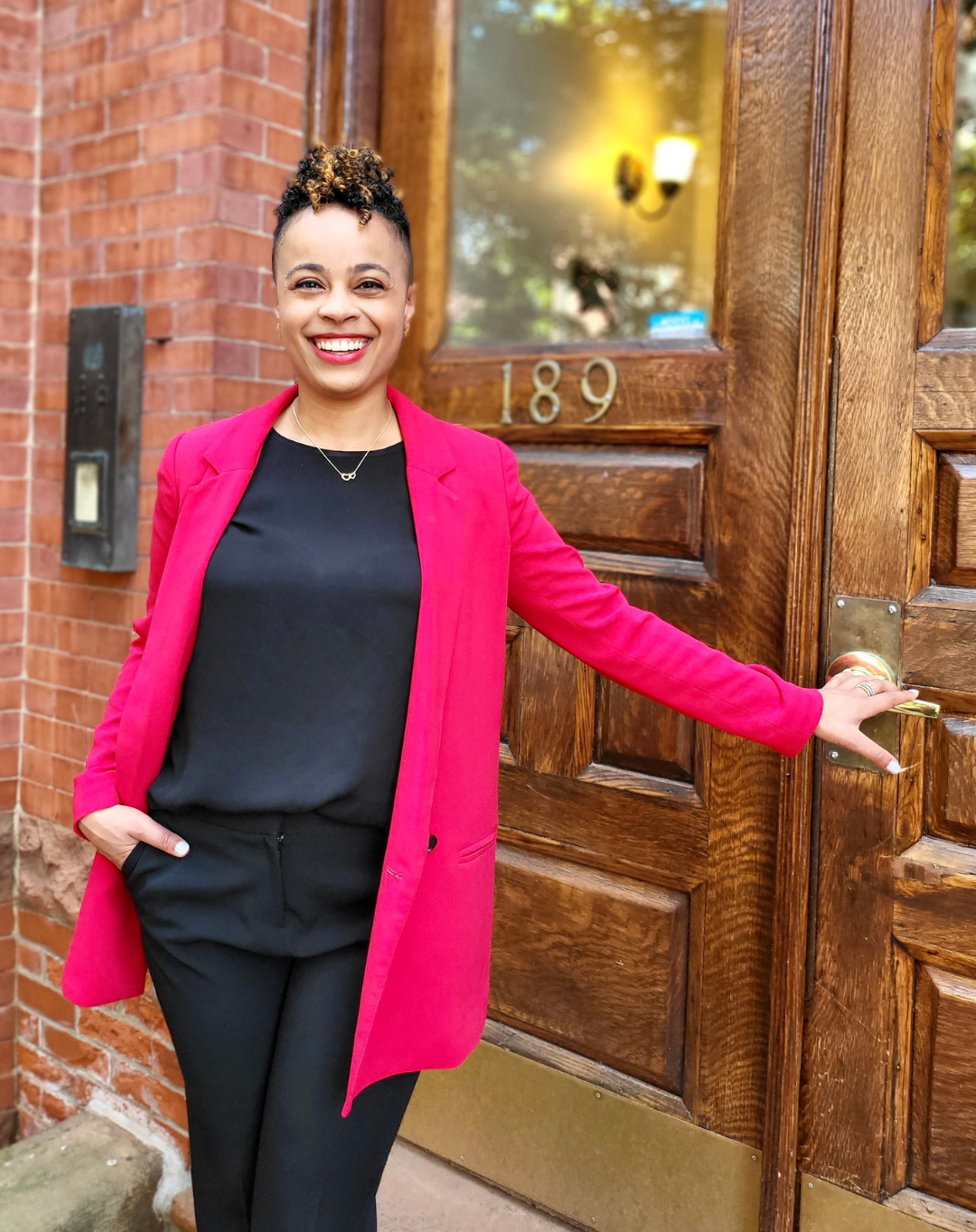 For me, that involved interrogating what made advocacy important to me. I reflected on my own experiences advocating and building community –– at Wells Fargo, MLT, then New Profit. I also spent a lot of time thinking about the role of my parents' legacy and their parents' legacy in shaping my sense of responsibility to build something better for people coming up behind me. My mom moved to this country from Jamaica when she was fifteen, and was a champion for me and my sister in helping us get a great education after the challenges she faced in the American education system. My great-great-Uncle, Charles Young, made tremendous sacrifices in service of the American Dream he believed was possible. His legacy is reflected so clearly to me in the values-driven strength my dad has constantly demonstrated as he's worked to give us the opportunities he didn't have. These stories helped shape what I believed was important in terms of giving back to people who look like me and people who have shared challenges because of places [where] our country is falling short.
Digging into those roots made it clearer to me what I wanted to make sure anyone who spoke with me walked away with. It also felt important that I understood where my own values were coming from to ensure that wherever I ended up was actually in service of what I wanted rather than someone else's definition of success.
Staying grounded in what matters most to you, where that comes from in your story, and figuring out how to tell that to someone who's never met you before is the gift of the process, but it's also the hardest part.
What are you most excited about in pursuing your MBA/MPP at Wharton and the Harvard Kennedy School?
I am probably the most excited about the people I'm going to meet, and getting clearer on what my blind spots are. When you're moving through the world in different jobs and communities, you meet people on an ad hoc basis. If you're lucky, then through those relationships you build, you get to expand your thinking on, in my case, what forms of capital allocation are there? What matters to me in terms of how I show up as a leader? What are some of my values?
But I think there aren't many chapters in life where you get to just surround yourself with people who are excellent at what they do across a whole bunch of fields, who, hopefully, have shared values of wanting to make the world a better place, but have totally different ideas of how to do that. I'm excited to continue building my village of people to be on this journey with, who push me to be better, and help me continue to build the world we can collectively envision.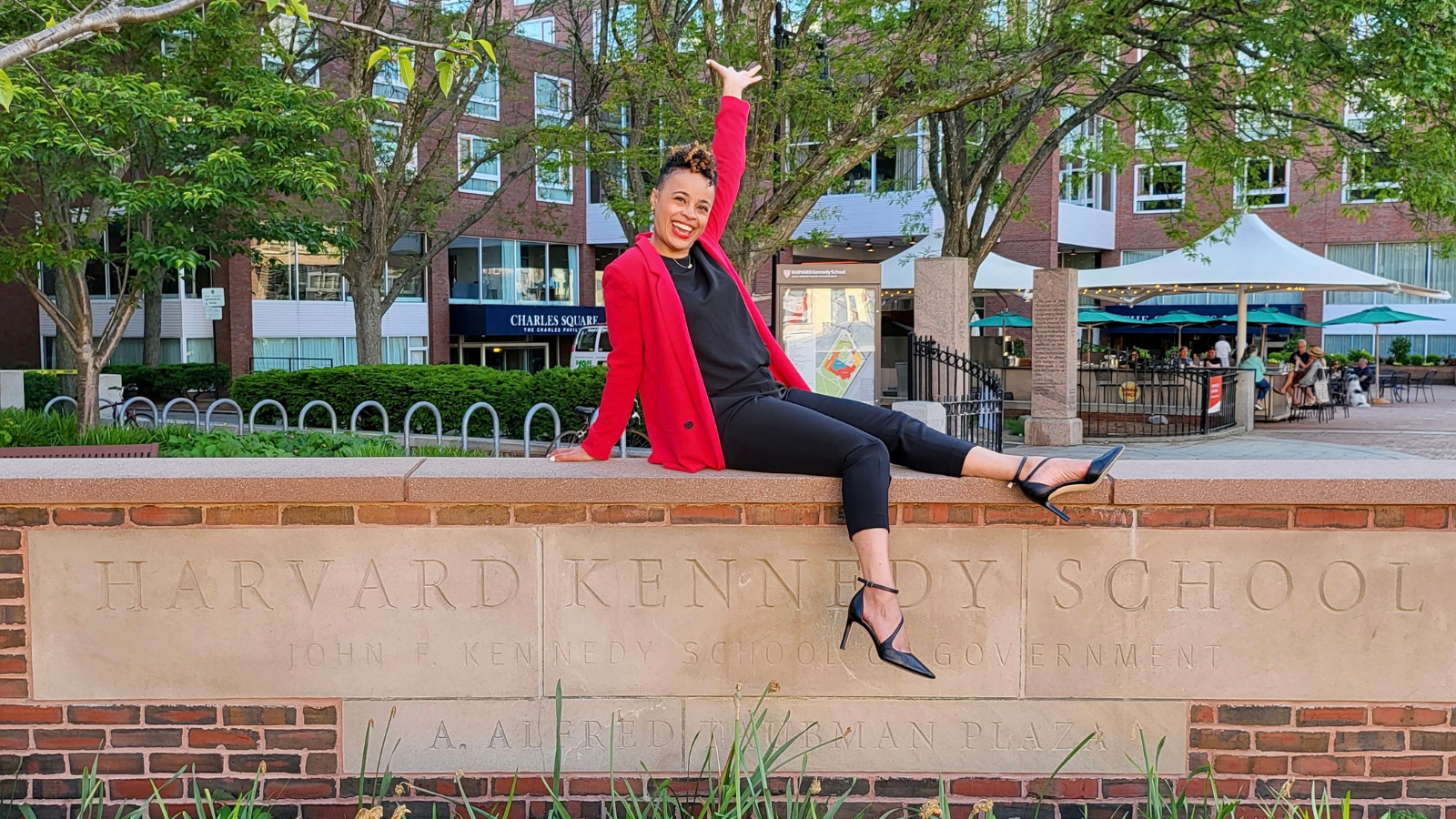 ---
Accelerate Your Journey to a Top Business School
MLT's MBA Prep Accelerated Program provides one-on-one coaching to prospective students with high expectations. Accelerated coaches work closely with Fellows to support and guide every aspect of your MBA application. Expand your opportunities toward pursuing business school and learn more about the MBA Prep Accelerated program.