4 Tips for Breaking into Venture Capital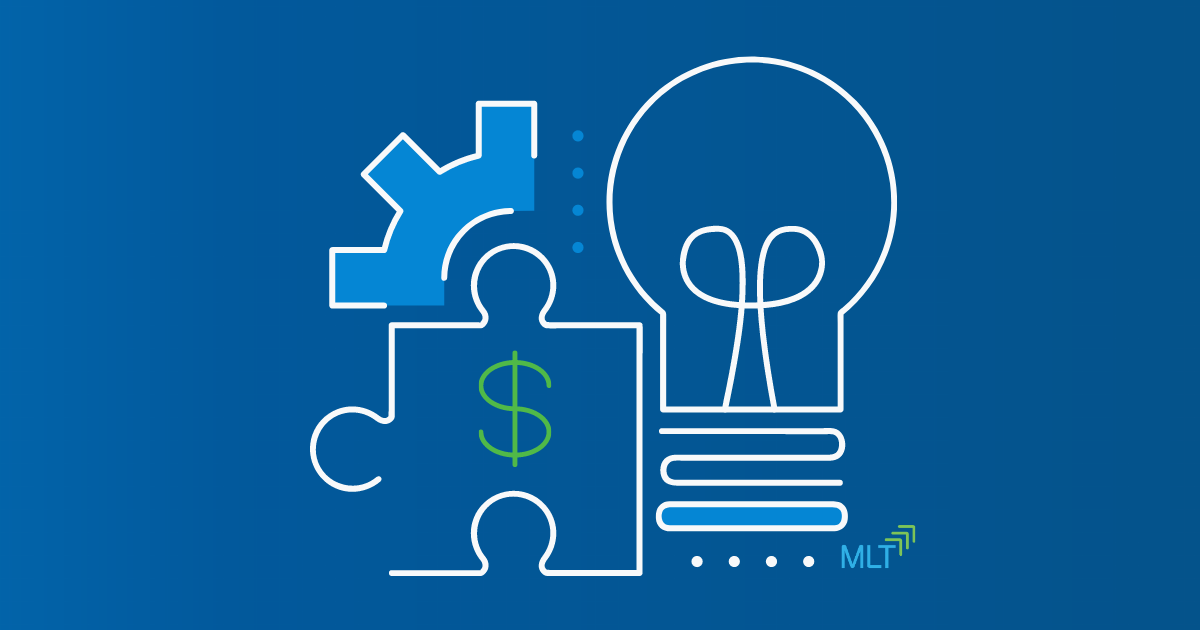 By: Nomzana Augustin,  Andrea Bogarin,  Brandon Hoffman and Antonio Key
Few Black and Brown aspiring venture capitalists have access to an ecosystem that traditionally has been closed to people of color. Those who have managed to break through and gain entry to the field, however, are finding unique ways to create opportunities for other diverse venture capitalists. Recently, MLT announced a groundbreaking collaboration with Greylock Partners, aimed at breaking down structural barriers and hacking the network gap. The long-term goal is to advance diversity, equity and inclusion among founders and funders. Further, MLT Rising Leaders Antonio Key, Brandon Hoffman and Andrea Bogarin work at Samsung NEXT, the multifaceted innovation group that identifies founders working on new software services and provides early-stage capital, expertise and access to Samsung Electronics, to accelerate and improve the startup's success. The MLT Rising Leaders have launched the Diverse Founders Initiative, which works from the inside to support and provide early career VC opportunities for aspiring Black and Brown investors. The Samsung NEXT team has identified four tips that contribute to success in the space:
1. Know your story
Most jobs in venture capital entail (a) sourcing and choosing high-growth companies, which are also known as startups; (b) networking and tracking these companies; (c) and, ultimately, developing an investment memo to make a case to fund the startup. Those seeking careers in VC should assess the experience and networks they can leverage to differentiate themselves from other applicants.
What may be surprising to many is that a financial background is not necessary in order to pursue a career in VC. There are a number of ways to demonstrate your skills and capabilities in venture capital. Have you ever had a side hustle? This experience demonstrates your ability to empathize with entrepreneurs. Have you managed technology products before? This sort of background provides you with tools to ask the right questions and conduct due diligence when a startup is seeking investments. Have you ever closed a client deal? Experience in closing deals shows your ability to make a business case for a potential investment.
As a person of color, it will be especially important for you to own your strengths and personal brand. We recommend preparing and practicing a strong elevator pitch that includes elements of your investment thesis as well as a smart statement outlining your purpose and position on a specific area of focus.
2. Choose a focus area
Part of developing your investment thesis will require you to choose a specific focus area. Many investors are generalists at heart, making this tip especially hard to follow. However, choosing a focus area helps in a number of ways. To start, it prevents you from spreading yourself too thin, or from spending time researching every startup that crosses your desk. Having a particular focus also helps as you establish a robust network with VCs and founders because they will remember the distinct value you can add. This can even lead other funders and founders to approach you when they have questions and opportunities related to your area of expertise. Lastly, a deep knowledge of your focus area can help you present a unique point of view during your interviews and conversations. We recommend developing an investment thesis with a focus area, updating it regularly as you gain experience and expand your networks.
3. Understand where you want to play
As you reflect on your own background and experience, start to think about what types of VC firms you are interested in and what VC career you would like to build. Sure, there are some well-known firms out there, but understanding what is right for you—whether it's early-stage or late-stage focus, VC vs. corporate VC, or joining as an associate or principal post-MBA— will help you narrow down your prospects. Do research on the funds you are interested in prior to reaching out and networking. Your research should include knowing the investments they have made and whether they invest in a specific sector or are industry-agnostic. You should explore any additional skill sets you may need to acquire— whether it is getting an MBA, sharpening your sourcing capabilities, or understanding the established methods for sharing deal flow with the general partners at the firm. If possible, engaging with angel and crowdfunding investments are ways to gain relevant skills. We recommend using every opportunity you have to strengthen your skillset so you can better align with where you want to be.
4. Prioritize the relationships you want to build
It is a given that you need to network in venture capital, as you would with any other job or industry. But VCs can be extra particular with who they allow beneath the hood. This means seeking a career in VC is not something you should attempt to do on the fly; instead, do it smartly. Develop and manage a core group of people with whom you want to build connections, creating your personal client relationship manager (CRM). When reaching out, introduce yourself, mention something you have in common and be very specific about your ask — as well as what you are willing to give. Track the outcomes of those relationships, reach-outs, and conversations in your personal CRM. As a method of building rapport, it is always wise to provide a resource before asking for one.
Although having the skill sets required to assess high-return investment opportunities in venture capital are necessary to build a long-term career, it is also clear that venture capital is a network-based industry. Building rapport goes beyond having good relationships with your colleagues. It requires developing a strong personal brand, being on top of the latest updates within your focus area, extending yourself to support founders, and building on those relationships by sharing new opportunities and resources.
---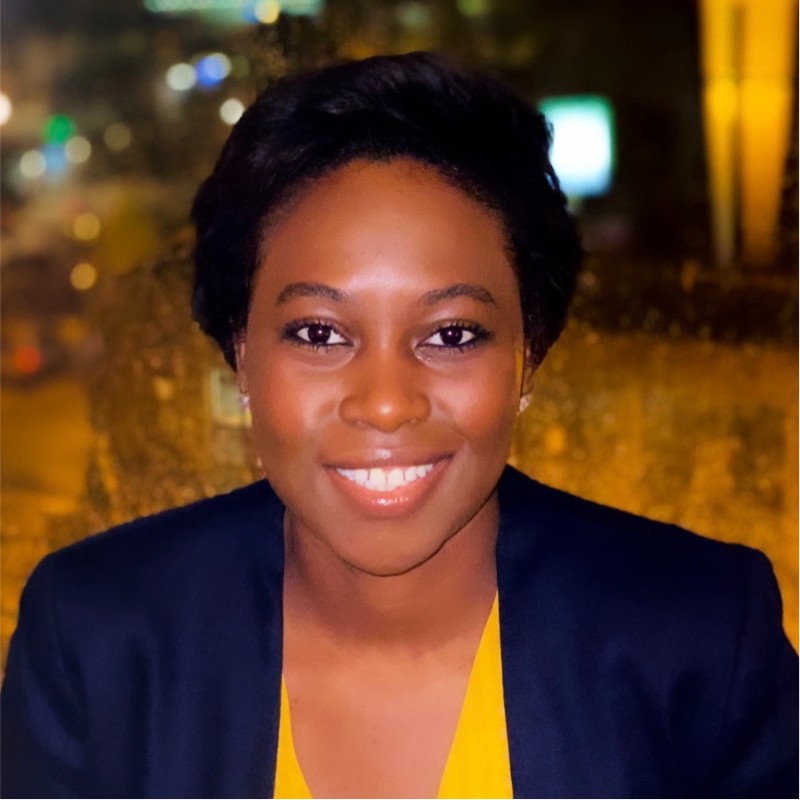 Nomzana Augustin
Nomzana Augustin works at Management Leadership for Tomorrow overseeing VC initiatives and activities for alumni.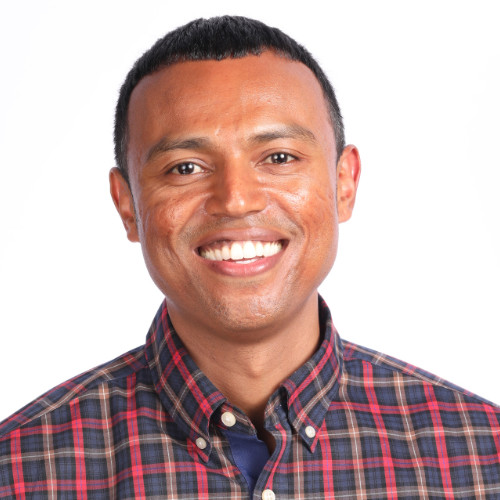 Antonio Key,  MBA Prep 2013, MBA Professional Development 2013
Antonio Key serves as a Director of Corporate Development & Venture Capital Investor at Samsung NEXT. In his roles at NEXT, Antonio works to identify startups that enhance Samsung's product offerings through acquisitions or investments. Prior to NEXT, Antonio honed his finance and investment acumen on Wall Street. Antonio's additional professional experiences include entrepreneurship and management consulting. He received his MBA from The Wharton School. He is an alum of the MLT, Toigo, INROADs and Riordan programs. He is passionate about increasing the opportunities for underrepresented groups in Tech.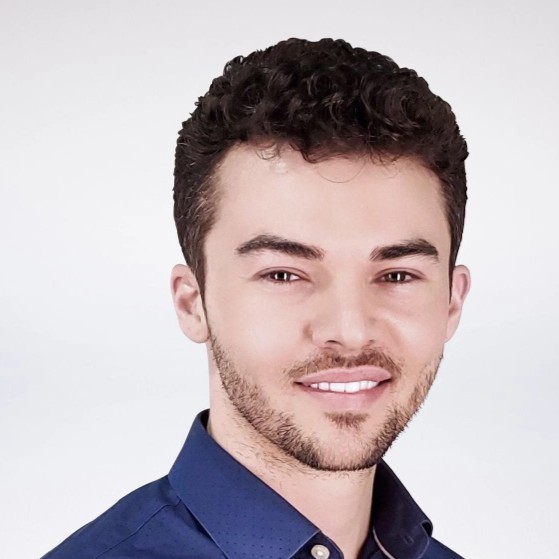 Brandon Hoffman,  MBA Prep 2013, MBA Professional Development 2013
Brandon Hoffman serves as a Research Lead for the Chief Innovation Office & Venture Capital Investor at Samsung NEXT. In his role in Innovation & Research at Samsung NEXT, he drives thought leadership on disruptive trends. Prior to NEXT, he spent several years at Morgan Stanley in Research. Additional experience includes being a music entrepreneur, when he built and operated a recording studio and production company. Brandon completed a dual-degree MBA/MPA program at The Wharton School and Harvard Kennedy School. His work in the community has been done through MLT and Toigo Foundation, among others. He is committed to addressing the racial wealth gap and youth unemployment through business, tech, and entrepreneurship.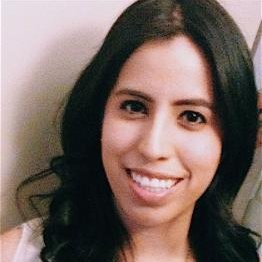 Andrea Bogarin, MBA Prep 2020
Andrea Bogarin serves as a Ventures Team intern at Samsung NEXT, specifically working on DFI. In her role at NEXT, she sources, performs outreach and supports founders throughout the investment process. She also helps connect these founders to accelerators and investors within the ecosystem. Prior to NEXT, Andrea worked as a senior product manager at various tech startups in NYC. Andrea completed her B.S. in biomedical engineering at Columbia University. She is a proud MLT MBAP alum and is committed to disproving the tech industry's view that there is a pipeline problem.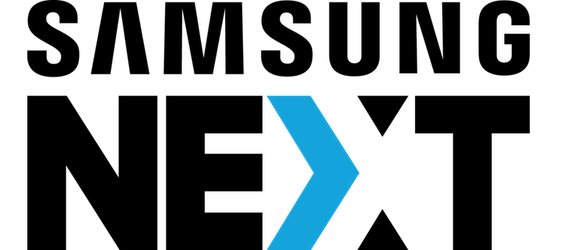 Samsung NEXT
Samsung NEXT is the innovation group empowering an ecosystem of builders and founders to bring their software and services to life. NEXT identifies opportunities for new software experiences that build upon Samsung's success in hardware innovation. NEXT's product, ventures, M&A, and partnerships teams help entrepreneurs plan for and meet the needs of a global audience.
DFI
Antonio and Brandon co-founded and lead the Diverse Founders Initiative at Samsung NEXT, which is focused on identifying, investing, and elevating early-stage startups founded by diverse (Black, Latinx and Women) entrepreneurs. As Venture Investors, they provide early-stage capital, expertise, and access to Samsung's distribution and scale to help accelerate and improve a startup's success.