MLT Entrepreneur Spotlight: Fatima Dicko of MyBestBox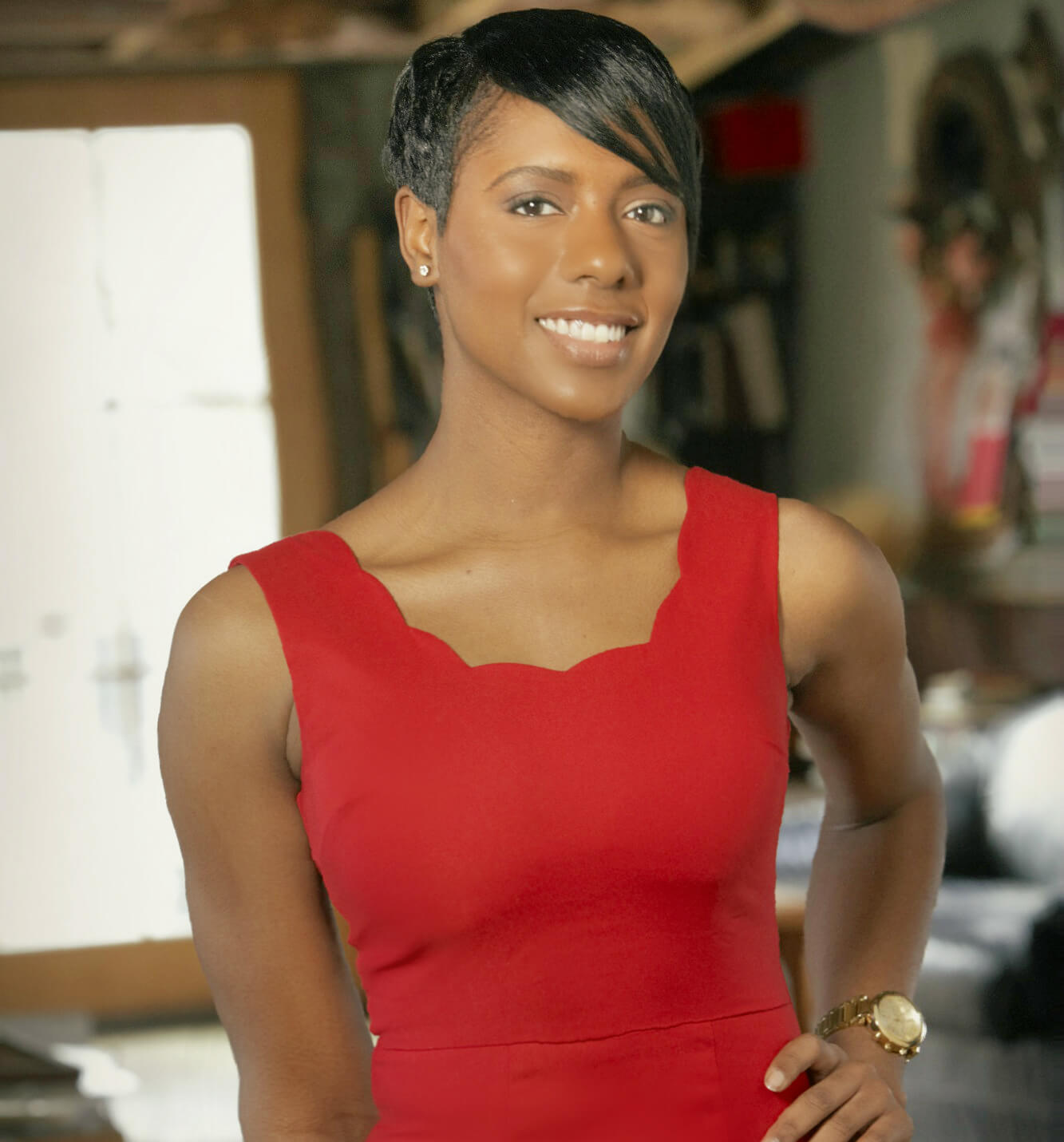 Recent finalist in the Cupid Cup entrepreneurial challenge, and MLT'er since 2015, Fatima Dicko talks to us about her company, her mentors, and entrepreneurship decisions.
What is MyBestBox?
MyBestBox (MBB) is a lifestyle brand that helps people jump-start and maintain healthy lifestyles in a way that is convenient and affordable. MBB assembles boxes with essential, high-quality products that cover a broad range of health and wellness areas. The affordable price points are made possible by serving as a marketing, selling, and data research platform for healthy consumer product brands.  Additionally, the company researches current market trends and best practices for healthy living and publishes findings to its website's blog.  In conjunction with sales, MBB will donate portions of profit to feeding the underprivileged in Baltimore and to organizations providing clean water to people in Africa. We have recently been selected to be apart of the AccelerateBaltimore cohort.
How did you come up with the idea for MyBestBox?
After moving to Baltimore, I realized the problem a lot of people were having with adopting healthier lifestyles was not having the right exposure and tools to do so. I lived in a food desert in Baltimore and quickly understood that the very neighborhood where I live can directly affect my chances of adopting healthy habits. I came to the United States as a young girl in need of advanced medical support, so health and wellness has been an area I yearned to understand. When talking to friends and family, I shared countless tips and products on how to improve their lifestyles until people started joking around and asking if I could just put everything in one box to help them out, and here we are today! It's been empowering to now be in a position to help others.
Did you have any critical moments where a mentor or interaction pushed you forward when you might not have done so on your own?
Definitely. Mentors help keep me going. Most of the time, it's reminding me that:

What are you most excited about in the Cupid's Cup competition?
The opportunity to connect with Kevin Plank, Founder & CEO of Under Armour. There are so many aspects about his character that I admire and hope to emulate as an entrepreneur. At the University of Maryland, he launched various businesses of his own. He developed Cupid's Valentine, an annual business that sold roses for Valentine's Day. He put away $17,000 from the rose business, which eventually became seed money for Under Armour. While working on the company, he was so broke that he couldn't even afford the $2 toll for the Delaware Memorial Bridge one day. Despite numerous challenges, he made so many smart decisions throughout different stages of the company. I've grown to really respect him as a leader.
What do you hope for MyBestBox (and yourself!) in the future?
Our company's mission is to deliver happiness in the form of health. Our subscription boxes are just one of the ways we are beginning to fulfill the mission. We have a pipeline of ideas we hope will continue to take our mission to greater heights. MBB is not aiming to simply be a subscription box company, but a lifestyle brand all about delivering the "happy experience." Because our company focuses on using data analytics to drive costs down for consumers, we are focused on growing volume. We are hoping to do so with unique B2B partnerships with hotels, music festivals, and transportation services.
For myself, I hope to grow as a future business leader/entrepreneur who helps people identify and utilize their hidden talents. After taking the time to truly understand the impact financial liberation has on the prosperity of minorities, I realized the role I wanted to play in business. I want to help develop US-Africa relations to empower advancements in minority entrepreneurship and innovation. I would also eventually love to to do something in Aviation & Aerospace. Who knows what the future has in store? For now, I just plan to keep learning and running towards passion areas.
What advice do you have for the budding entrepreneurs in MLT's community?
Do the proper pre-launch reflection. It may be tempting to follow your passion and go all in to turn your idea into a reality–which is awesome since the best ideas come from a place of authenticity–however; doing the right amount of reflection beforehand will pay dividends in the long run. There are four key questions I feel should be top of mind when someone is considering launching a business. "What is the enduring need that I am trying to solve for?", " Will people pay for a solution to this problem?", "Am I the right person to solve this problem?" (oftentimes the hardest question), and  "Why am I doing this?" When things start to get really rough, remembering the "why" will always keep you in it.
Make sure your idea is "bootstrap-able." I didn't want to wait until someone gave me money to start. Be able to be the only person who dictates when you start working on your idea and then make it happen by any means necessary. Make a mental list of your skills, network, and resources. Mainly so you can identify things you need and start filling the gaps.
Start. It is the hardest part, but you will never regret starting. Every single successful company you look up to, "started" somewhere.  Don't be the person who says "I thought about started XYZ …a few years ago" That's something you'll definitely regret