The Big Leap: 4 Signs You're Ready for Entrepreneurship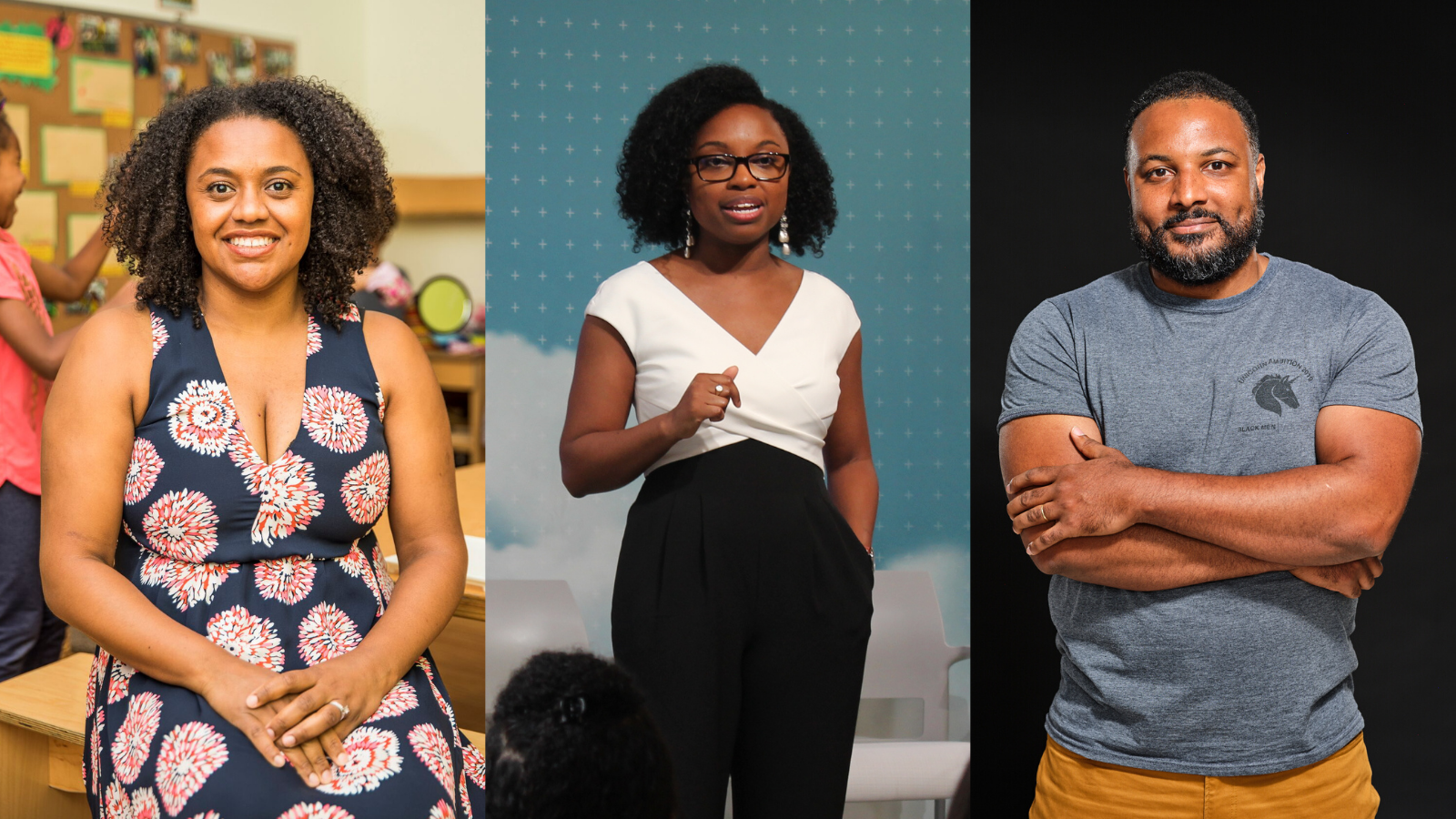 By: Day Rankin
There's a lot to consider before pursuing entrepreneurship—whether it's leaving behind the security of a corporate career, developing a sustainable business model, raising capital, or simply gaining the confidence to succeed. Entrepreneurship is risky business.
According to the Bureau of Labor Statistics, as reported by Fundera, about 20 percent of small businesses fail within the first year. Fifty percent will have failed by the end of the fifth year. Within ten years, only 30 percent of businesses will remain. 
Despite all odds, entrepreneurship remains a growing and ever-evolving career path, particularly amongst MLT's community of Black, Latinx, and Native American professionals.
"More than ever, MLT Alumni care deeply about bolstering their economic safety net and building pathways to wealth. Many see entrepreneurship as an appealing and feasible pathway to diversifying their income streams, creating opportunities for others, and establishing a legacy of impact," says Desirée Stolar, Managing Director of Alumni Engagement at MLT.
Following her successful appearance on Shark Tank, the Harvard Business School Alum says her own entrepreneurial experience helps her lead MLT Alumni by providing them a sense of validation, informed coaching, and a relevant network.
"When Alums realize I sacrificed a traditional second-year of business school to run a company around the clock, they pause. When Alums discover I navigated the treacherous terrain of ABC's Shark Tank, they no longer doubt I understand pressure or VCs," says Stolar. 
With almost 500 entrepreneurs in the MLT community today, about 200 derive their full salary from their venture. The other Alums are in varying stages of business building, including ideation to capital-raising startups.  
Among those 200 Alums are MBA Prep Alums Denise Adusei, Founder of Peartree Preschool and Black Creators in KidLit; and Boris Moyston, Co-Founder of Fundr and Black Men Talk Tech. The two Alums reflect on what they've learned since taking the big leap—how they knew they were ready for entrepreneurship and what keeps them going today. 
1. You're a problem solver. 
"The idea of starting Peartree came from my own problem," said Denise. After graduating from Columbia Business School and being unable to find quality childcare for her daughter, Denise launched her own preschool in Harlem. 
"I wanted to make sure other women and families in our neighborhood could go back to work or pursue their academic or professional endeavors without suffering from not having quality childcare," she said. 
Similarly, after graduating from Duke University's Fuqua School of Business, Boris Moyston was inspired by another MLTer to provide more opportunities and venture capital funding to Black, male tech entrepreneurs. 
"We wanted to change the notion of who could be considered a technologist. We wanted to help corporations find Black and Brown-owned tech companies that could be a tech service provider to them," he said.  
As Co-Founder of Fundr, the Alum also shares the importance of problem-solving with minority tech entrepreneurs seeking angel investment. 
"You want to focus on building companies around really hot problems. When it starts to scale—that's when you want to consider leaving your full-time job. Early-stage investors, even angels, are mostly funding startups with revenue and product-market fit." 
2. You're willing to swallow your pride, lean on others, and ask for help.
Although entrepreneurship can often be perceived as an independent career, both Denise and Boris emphasize the power of having a strong network.
Denise recalls growing up with an independent mindset. It's one she unlearned following her experience at MLT. 
"I think people of color have learned to rely on ourselves for a very long time because we weren't getting the help and the membership for so long. But, we have to unlearn that and start asking people for their expertise and help."
Just as it's important to lean on others, Boris encourages entrepreneurs to be the kind of leader others can also lean on.
"If you want to get into [tech] entrepreneurship, you need to build a team. And the team has to really want to work with you. If you're the leader, you have to share equity and keep your full-time job until things start to pick up and you start to gain traction." 
3. You're resilient and resourceful in the presence of adversity.
With minorities owning just 18.3% of all U.S. businesses in 2019, Black, Latinx, and Native American entrepreneurs are prone to challenges, including a lack of knowledge, network, and funding. 
After realizing she needed $700,000 to open her program, Denise entered multiple competitions and raised money until she could gain support from the Small Business Administration. She also faced challenges as a woman of color entering the tough, commercial real estate market in New York City. 
"I think there's a certain level of resilience that entrepreneurs have to have from the start. Any time things happen that are not under your control, you have to just adapt. No matter if it's a childcare program or a tech company, you have to have the ability to do that," she said. 
4. You're self-aware.
Boris, who also faces challenges as a Black tech entrepreneur, highlights the importance of being self-aware and knowing your true value.
"When you're stepping out to take a risk, the market may not look at you like they look at the majority of founders out there. Sometimes, when they look at white men, they see unlimited potential. And when they look at a woman or a person of color, they may see them as interesting potential with lots of risks that need to be mitigated."
Denise and Boris, who are both immigrants, believe entrepreneurship is a way to honor their roots. Knowing who they are and why they started have been important factors in their ability to persist beyond rejection and sustain. 
"I come from an immigrant family. The expectation is that we build. We came here for a reason. My mom sacrificed a lot," said Denise. "There's a saying that we live by which is, 'As you climb, you build.' And so, no matter what we build, we also bring our community along." 
___
Discover, support, and connect with our alumni business owners, creators, and leaders in the MLT Alumni Business Registry.