Africa Business Fellow Journey – Jeanny David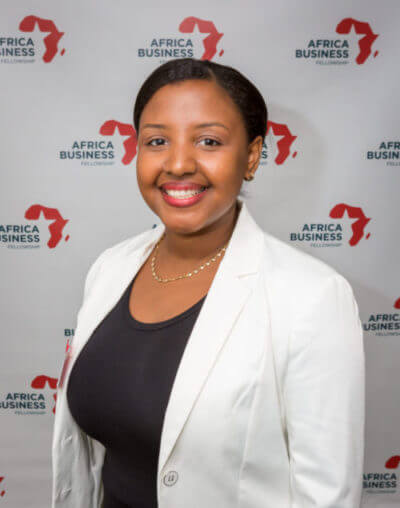 By ABF Fellow, Jeanny David
Africa Business Fellow Jeanny David takes us with her on her flights to Ethiopia and shares how she's adapting to going from "the swipe life" to cash during her first couple of months working for Zeleman, an Ethiopian integrated communications agency.
I can't believe I am living and working in Addis Ababa, Ethiopia for three months! This experience has been filled with adventure, beginning with picking up my visa only hours before my flight!
The trip to Ethiopia was long (17 hours to be exact). I departed on a Monday afternoon and arrived the following night. The first leg of the trip started at JFK airport and went to Frankfurt, Germany, which took seven hours. The time zoomed by between watching movies and taking naps. Then I had a five hour layover at Frankfurt Airport. This is when I realized that the second leg of the trip from Frankfurt to Addis Ababa had a 1 hour transit stop in Jeddah.
Honestly, I didn't even know where that was located but now I do– Saudi Arabia.
After another nine hours, I finally made it to Bole International Airport in Addis Ababa (or "Addis" as the locals say). My first To-Do was to get some cash (also called birr), since Ethiopia is mainly a cash-based society. This is new for me; back home in New York I'm all about the swipe life and hoarding "Thankyou" points. I look forward to breaking my credit card habit for 3 months.
I'm the only fellow based in Ethiopia so I  have the opportunity to explore a new country all by myself. The second weekend in Addis, I celebrated my birthday. At first, I thought I'd be sad since no familiar faces were around, but it turned out to be a spectacular experience. I experienced my first hot-air balloon ride, a relaxing spa treatment and even had an impromptu surprise birthday celebration.
My initial thoughts when I first arrived at work– the Zeleman offices look amazing! It has the vibe of an NYC ad agency. My main project is to help change the culture of the Client Services team, so I'm working on optimization recommendations. I look forward to working alongside account executives to make their work life more efficient.
Thus far, I've realized that I can quickly adapt to new things. I'm doing fine in a cash-only society, exploring new traditions- I tried buna (coffee) and kitfo (raw meat) for the first time, and adapting to ever-changing government administration. It has been a quite a journey so far!
Learn more about the Africa Business Fellowship.