UVA Darden MBA Candidate Finds No Final Destination on His Journey to Success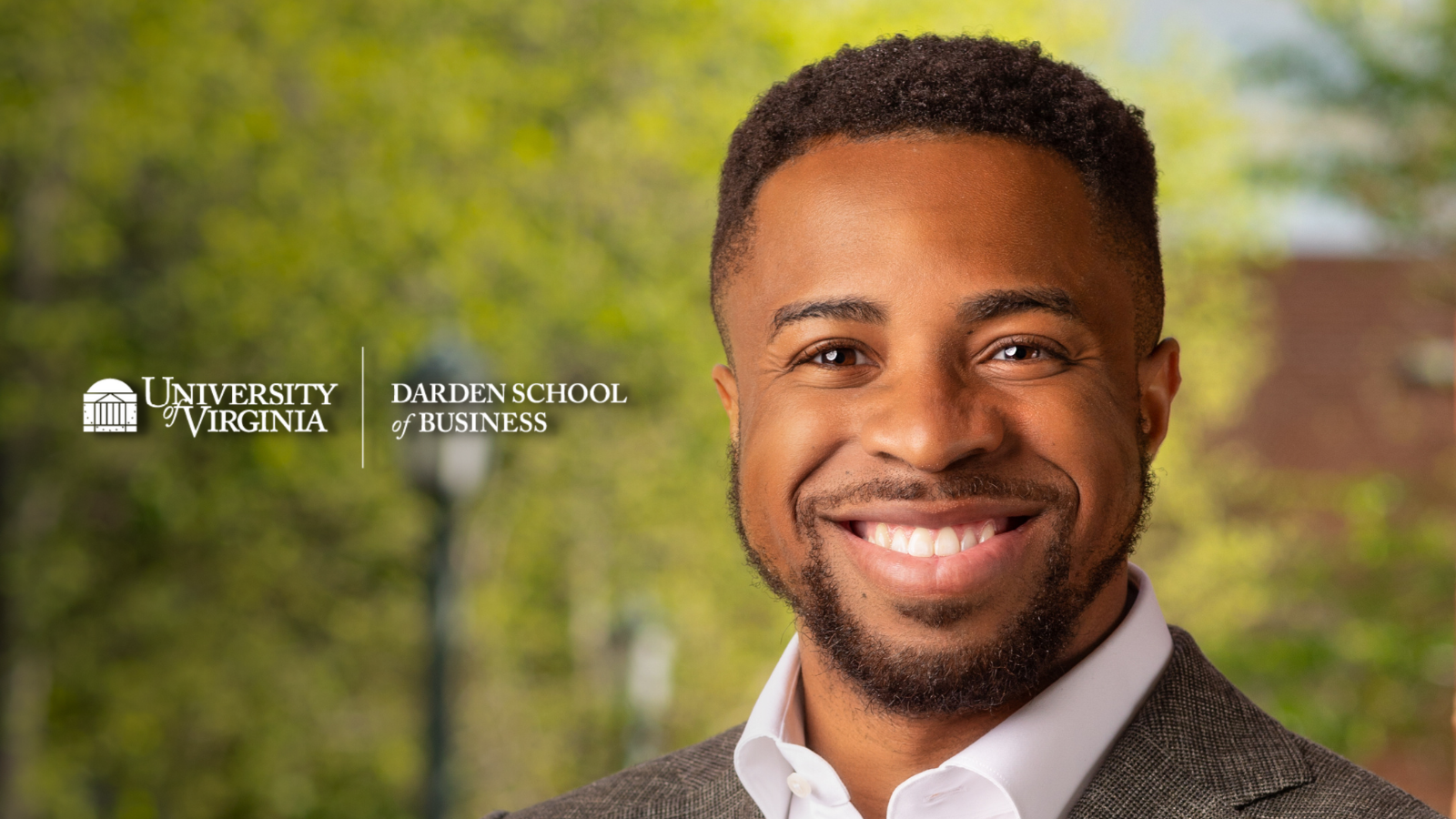 By: Day Rankin
Chisom Omenyinma is a proud MBA candidate at The University of Virginia Darden School of Business. While he may be busy building a timeless startup, he's never too busy to talk about his b-school experience. We caught up with the MLT Alum, who shared gems from his journey, what keeps him going, and how MBA Prep helped him maximize opportunities.
Thank you for taking the time to share more about your experience ahead of MLT's 2022 Pre-Application Seminar. Let's start with your background. Where were you in your career journey before deciding to get your MBA?
I started off my career at Wells Fargo as an analyst in its REIT Finance Group. This opportunity was the first time I had been exposed to commercial real estate, and it helped me develop underwriting and financial modeling skills. Following this role, I joined the investment banking arm of Wells Fargo in its Asset Backed Finance division and later transitioned to an opportunity with a commercial real estate company (Dwight Capital) before pursuing my MBA.
How did MLT come into play? What influenced you to apply to MBA Prep?
I heard about MLT from my older brother. He was an MBA Prep 2016 Alum and spoke highly of the network, support system, and coaching he received through MLT. Also, I had read enough articles on the challenges of getting accepted into elite business schools, and I was confident that MLT could guide me through the process while I made friends along the way.
Speaking of the challenges, what's one challenge that MLT helped you overcome? How did that help the trajectory of your personal and professional success?
MLT helped me overcome the challenge of shifting my mindset from an outcome thinking approach to a process approach. During MBA Prep, I was so focused on beating the GMAT, writing the perfect essays, and telling my most authentic story, that I started to forget that the journey is the destination. The moments when I suffered from testing anxiety and the imposter syndrome were just as meaningful as the moments when I became GMAT-ready, invited to interviews, and admitted to schools. As I find more successes personally and professionally, I'll always be mindful that the process matters far more than the outcome. When you reach your next goal, there will always be another one on the horizon. There is no final destination.
You also had access to some of the top business schools as an MBA Prep Fellow. Why did you choose the Darden School of Business over others?
All the top business schools are great, but I chose Darden because it's excellent at cultivating an environment that allows students to be confident, competitive, humble, and teachable, all at the same time. You see it throughout the classroom as you navigate the case method. Each day is an opportunity to transform who you are as a person. The Darden experience allows you to change how you view yourself, all while you're building confidence, polish and intellectual capabilities.
It isn't always easy to articulate your story, choose the best school for you, and get your financial house in order. What's one piece of advice you would share with current Fellows who are going through this process?
The advice I would share with Fellows going through this process is to pay attention to the culture of the school you are selecting. Most Fellows don't prioritize culture enough when considering the litany of factors that make up their MBA selection criteria. The MBA is an investment in both time and money. The last thing you want to do is spend those two things on a program that you come to find isn't a great cultural fit for your needs.
When you reflect on your experience, what's the best part about attending Darden?
The best part about attending Darden was the friends I made. I can't speak highly enough about the community. My classmates truly cared about making one another feel welcomed and made every effort to get to know each other. Despite the coronavirus, we were able to take a lot of trips locally and internationally and those memories are priceless.
What can one do to make the most of their business school experience?
To make the most of your business school experience, you must be willing to take risks and challenge yourself. Take up space and put yourself in positions of responsibility, so that you can transition from a leader of people to a leader of leaders. Make sure you use your time wisely and cement the relationships you want to hold on to so you leave without regrets because the two years will go by quicker than you think.
Can you share more about your startup, Tokei? How did Darden support your development as an entrepreneur?
Tokei is a marketplace that enables the rental of finely crafted timepieces. Our goal is to help society preserve, refine and acquire a passion and knowledge of collecting timepieces by bridging the gap between affordability and exclusivity. My experience at Darden encouraged me to take risks and nurtured my inner entrepreneur. Through startup incubators and one of my favorite classes, Venture Velocity, I was able to establish and work on this venture with my co-founders and friends.
How do you plan to pay it forward and give back to your community? What are some of your Post-MBA goals?
I plan to pay it forward and give back to the community by championing MLT and Darden to anyone who will listen. I am a strong advocate for pursuing your MBA and genuinely enjoy chatting with folks who are considering taking the step. I plan to continue to work with Darden's admissions team as an alumni admissions interviewer. My Post-MBA goals include working for Microsoft and continuing to work on my startup Tokei.
---
Thinking about an MBA? Think MLT.
Our MBA Prep program provides Black, Hispanic, and Native American professionals with the personalized guidance and effective tools needed to successfully navigate the business school application process. Learn more about how MBA Prep can help you!