Triple Threat: How this Black Woman in Tech Made Her Mark at Google, Apple and Meta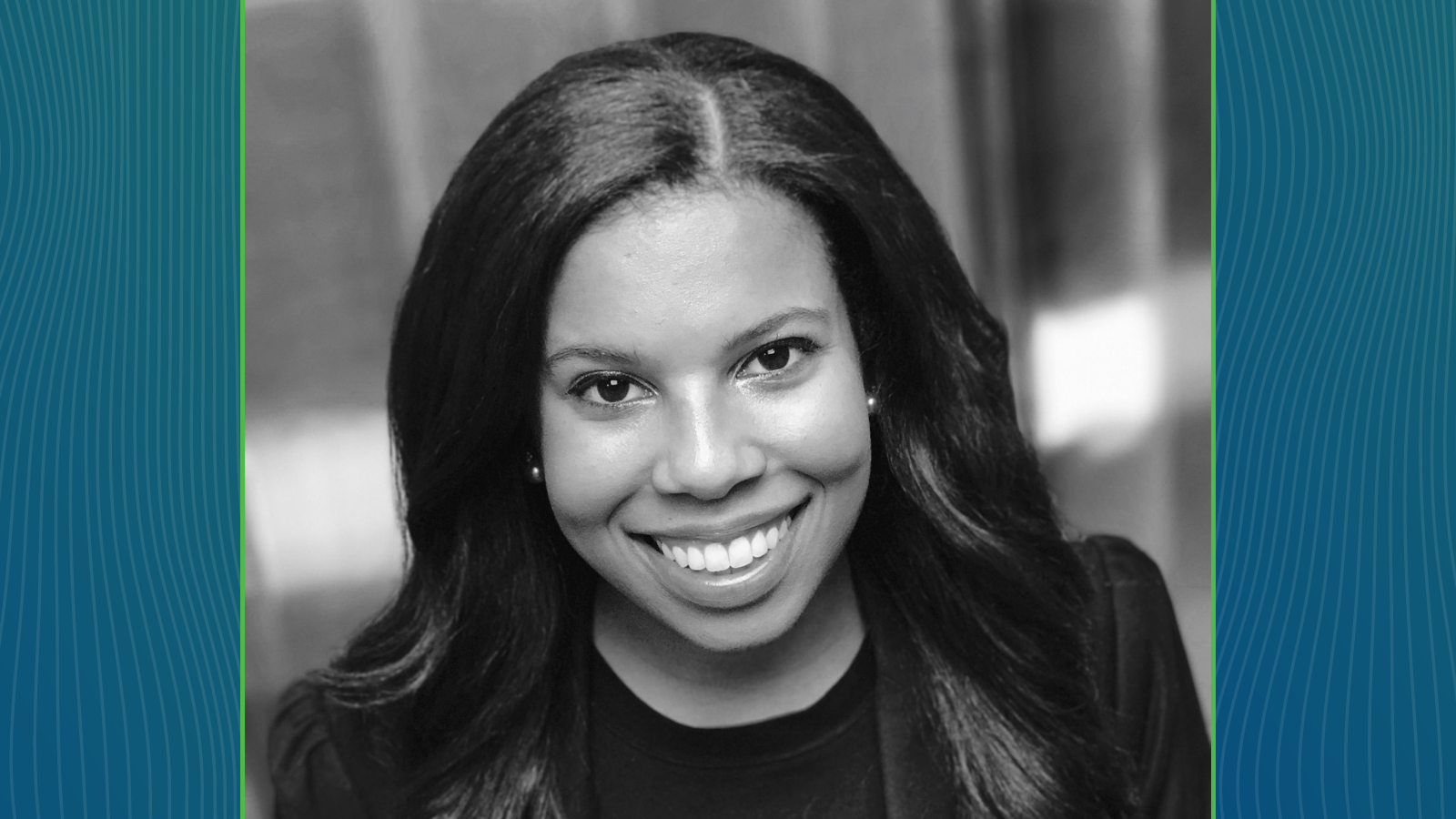 By: Day Rankin
MLT Alum Anndréa Moore currently leads the product marketing team for Advertiser Automation at Meta. The ~$30 billion portfolio includes products like Advantage+ app campaigns, Advantage+ shopping campaigns, and Advantage+ catalog ads (dynamic ads). It also supports advertisers across multiple segments such as app, eCommerce, retail, and consumer packaged goods (CPG). 
---
Pivoting into tech
The path to a rewarding career in the tech industry doesn't always mean landing a role at Google, Apple, or Meta immediately after college. For Anndréa Moore, it was about using previous skills to navigate her career pivot.
Anndréa started her career as an intern at The Nielsen Company. She provided marketing research and analytics for CPG clients like Procter & Gamble and Unilever.
While at Nielsen, Anndréa says she realized the importance of being a marketer and consultant with tech-related skills. She worked alongside brand managers who started expressing interest in things like "viral ads" on YouTube. Anndréa says this concept was new for her, the team at Nielsen, and the Unilever client team. It was also an early time for tech partnerships, yet Anndréa saw this as her opportunity to get ahead of the curve.
"If I was going to work in marketing and be in a room with brand managers who literally have millions upon millions of dollars of spending, I knew I should be at the forefront of what was happening with digital advertising," she says.
The realization prompted a career switch. Anndréa transitioned from The Nielsen Company to Google, landing a role in sales. "When you think about early-stage opportunities [in tech], typically, there are engineering roles for people coming straight out of college. There's very few marketing, product management, even data science opportunities that are straight out of college," she says.
"The next non-technical opportunity for early career professionals is going to be in sales. I probably had less than a year of experience when I transitioned. And so, that just happened to be where the opportunity was."
At Google, Anndréa gained experience in Google AdWords, Google Analytics, and product marketing for small businesses. She also got a sense of the technical aspect, guiding advertisers on how to install the Google Analytics pixel and using SQL to pull performance data. This early career opportunity was the beginning of a long-lasting career as a leader in tech.
Anndréa's next step was business school. She solicited MLT to help her get through the process. "I realized that I was missing skills in things like finance and general management which I believed would inhibit my advancement. I decided to do MBA Prep to support my business school journey and to deepen my understanding of my skills, my story, and the narrative I wanted to tell," she says.
Anndréa applied to six schools and ultimately chose Harvard Business School. Going in, she had initial thoughts of going back to the consumer packaged goods space and pivoting into brand management. While going through the recruiting process, she says her love for tech would keep her in the industry.
After a successful summer internship in product management with Apple Retail, Anndréa decided to return full-time to Apple, where she launched "Buy Online, Pick-Up in Store" for small businesses. Eighteen months in, she wanted a new, more fast-paced opportunity. She even considered going back to Google or a startup.
That was until MLT's Vice President and West Coast Managing Director, Mark Taguchi, encouraged her to apply to Facebook, which is now Meta. Though hesitant, Anndréa went through the process and got an offer to join the company. She's been with Meta ever since, using her skillset to work her way up to management.
Advancing opportunities for Black women in tech
While climbing the ladder, Anndréa's career hasn't solely been about her own growth and development. She's used her story to inspire and help others break into the industry and secure internships and jobs at notable tech companies.
Anndréa joined forces with MLT again in 2015. This time, she served as a mentor and in 2018 became a coach to Fellows pursuing careers in tech and media. In 2017, Anndréa launched Black Tech Women after realizing the lack of diversity within the industry. She started a community group of 3,000+ Black women on Facebook.
Before the COVID-19 pandemic, the organization also focused on building an engaging community through in-person events and opportunities. Companies and partners like Google, Amazon, and Meta, who also believed in her vision, often sponsored these events. They even traveled to SXSW to host a panel on funding for Black women founders.
"I really enjoyed hosting the tech events that [Black Tech Women] had, where we hosted a panel about working at Lyft or supporting product managers by securing the Chief Product Officer at Box as a keynote speaker. You always hear about pairing your passion and work for impact. It definitely was that. So, it didn't feel like I was doing a ton of work because I actually really enjoyed what we were doing," she says of the experience.
Anndréa is also transparent about balancing her work at Meta and the organization. She says while she had been managing Black Tech Women quite well before the COVID-19 pandemic, it became very hard when everyone was on lockdown. Doing virtual meetings all the time was "almost too much screen time," she says, so to then host virtual events on screen was overwhelming.
Advice for Black women navigating careers in tech 
One piece of advice Anndréa shares with Black women who want to break into the tech industry is: Make it easy for the organization to understand how your current skills and experience relate to the current skills and experience that they're looking for. For example, if you're currently in strategy or consulting, you should tailor that experience to the strategy roles within tech. The same is true for marketing, finance, operations, and other functions.
For those who are already working in tech, Anndréa says one of the harder and more unclear parts of the industry is advancing.
"A lot of traditional companies who have been around for a long time have very clear milestones, skills, and deliverables that you are expected to reach and deliver within a certain timeframe. So, you're in a role for two years, the expectation is you do these five things and 80% of the pool at that particular level are likely to be promoted to the next. I have not seen that level of detailed progression planning in tech at any of the tech companies I've worked at," she says.
This is why she advocates for Black women to push institutions to drive clarity of expectations and more understanding of perception and bias. She also encourages Black women to ensure they are managing up, sharing their impact, and over-communicating beyond what is typically expected to make sure it lands with the right people and the right level.
"While companies are making progress, a big part of the legwork is still on us if I'm being completely honest," she says.
"I would love to see a lot more people from MLT or people of color in tech, because it's fun, and you're driving innovation. We typically are the people who drive innovation anyway. So, it'd be great if we're the ones actually building and reaping the benefits of it."
Her last piece of advice is to recognize that the tech industry moves fast, and experience in the industry can still be very beneficial even if you do not plan to build a long-term career in tech. Black women can take learnings that have happened in a shorter period of time to other industries and companies for increased scope and impact. Whatever you want to do in your career, gaining experience in tech can take you far. As she leads product marketing at Meta, Anndréa is a prime example.
---
Learn about ETN!
Meta is an MLT Experienced Talent Network (ETN) partner. ETN helps alumni successfully navigate career transitions and connects them with top employers who are seeking MLT talent. Interested in landing a role at Meta? Visit the Meta Career Page to learn more.