Reaching New Heights in HR: Qurate's Head of Talent Acquisition Talks Career Transition Tips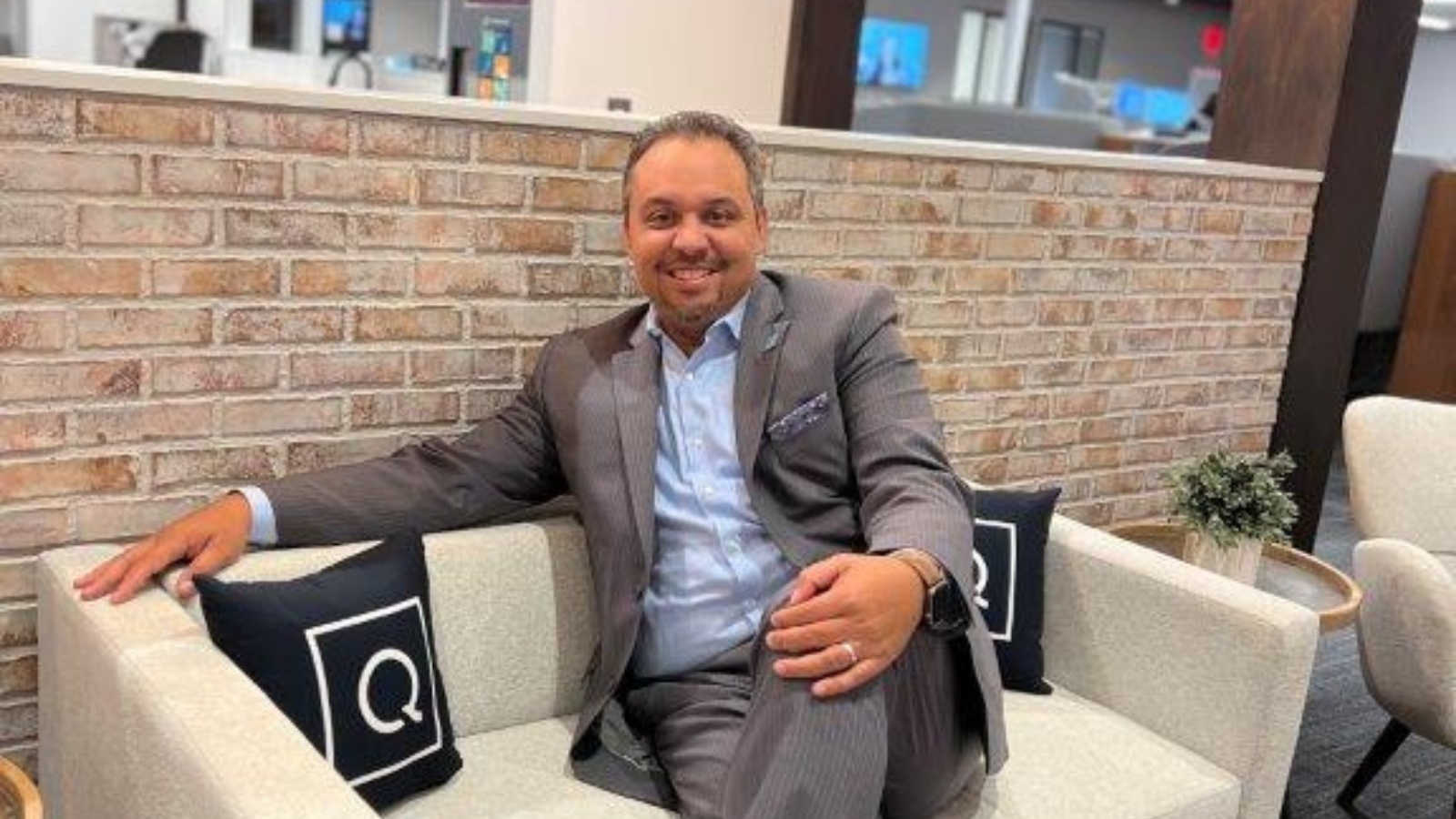 By: A collaboration of MLT staff
MLT Alum Michael Peters says neither an MBA nor even college was seen as an option in the neighborhood he grew up in. Thankfully, his older brother, who had gotten his MBA years prior, helped Michael prepare for what was ahead. 
When he decided to pursue business school, Michael says MLT kept popping up as he researched application programs. He joined MLT MBA Prep in 2007 where he met and connected with a diverse group of professionals. To this day, he recalls the program as one of the most impactful experiences that he's ever had in his life and career. 
Since joining MLT and successfully obtaining his MBA at the University of Virginia's (UVA) Darden School of Business, Michael has continued to lead a high-trajectory career in Human Resources. He is the Head of Talent Acquisition at Qurate Retail Group, a Fortune 500 company comprising seven leading retail brands.
Michael sat down with us to proudly share lessons he's gained from MLT, how he applies them to his role at Qurate Retail Group, and talent acquisition tips on navigating career transitions.
---
Life-Changing Moments with MLT 
MLT: What impact did MLT have on your personal and professional success?
Michael: Through MBA Prep, I met hundreds of other Black and Brown professionals that came from all walks of life. I could identify with them all because we shared similar backgrounds or experiences and held similar goals.
I distinctly remember having a conversation with another MLT participant at an event sponsored by one of the corporate partners. Mid-conversation John Rice walks past and says, "What are you doing, why are you talking to each other? Do that once you get out of here. This company has invested time, capital, and resources to talk to you. Most people don't have opportunities like this every day. It's important to be present for every one of these moments."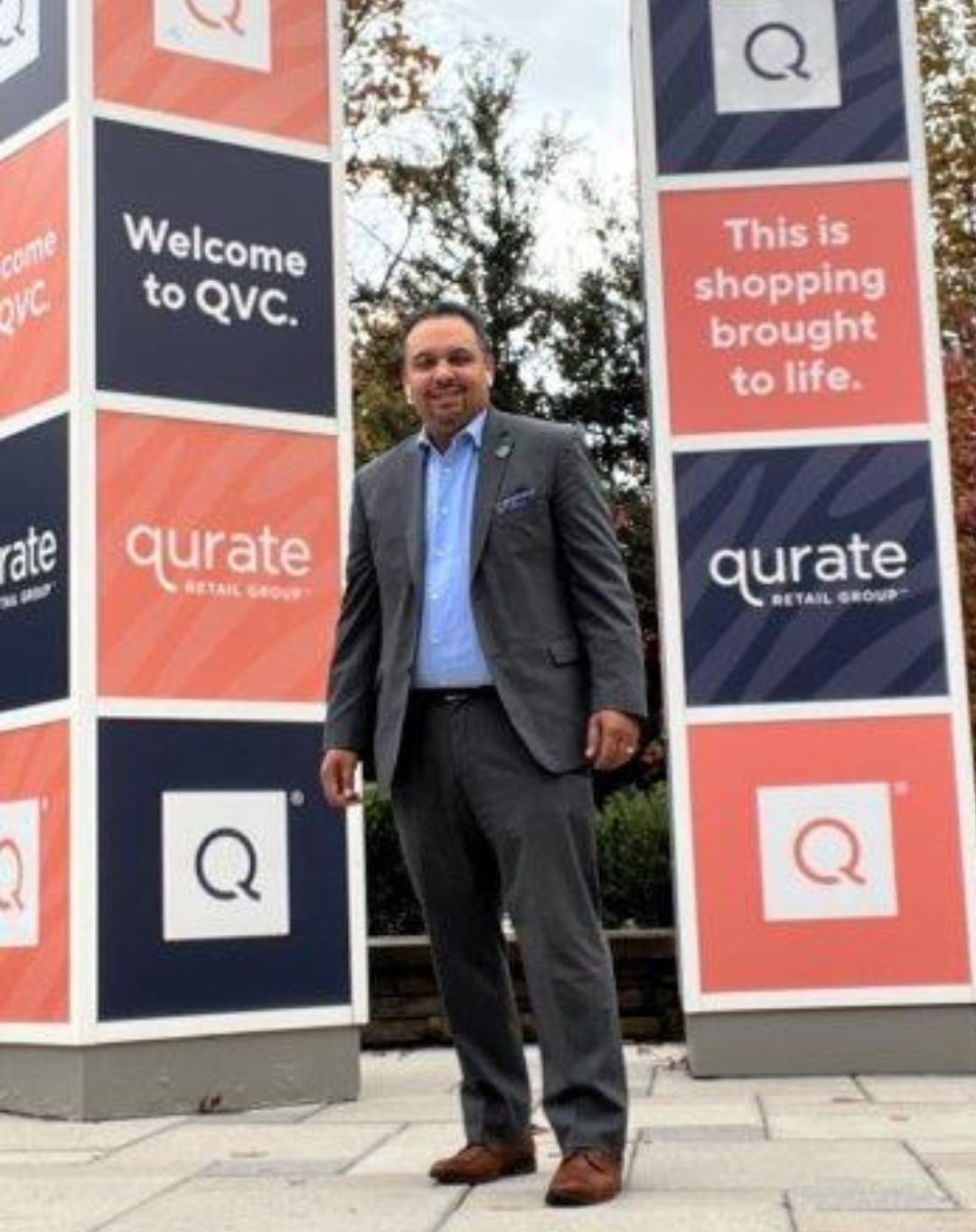 That experience stands out as one of those life-changing moments in my life. It wasn't acceptable to take that opportunity for granted. John's message was so much more than just "stop talking to each other"- I had to understand that I had a responsibility in this entire exchange. How could I help change the trajectory of top leadership teams if I wasn't present in the moment? There were over 50 Senior Executives who provided their resources and time to me and hundreds of other people of color in that room. Importantly, they were all there for the same reason — they recognized the power of diversity and were willing to put their money where their passions were. I was there on their dime; John Rice was right. Fast forward to the present day- my MLT network continues and I've been able to stay in touch with many peers from my cohort some 15 years later.
How did business school help prepare you for your career in talent acquisition?
The business school provided the foundation that allows me to adapt to the uber-competitive world of attracting talent. I chose to go to business school with the intention of expanding my leadership capabilities and learning how to take on bigger and more challenging projects. I have spent most of my career creating recruitment strategies for companies to attract, hire, develop, and retain important talent for the organization. The landscape for recruiting in today's world has changed tremendously as recruiters are now marketers, data scientists, strategic advisors, and relationship builders. 
I entered business school knowing I wanted to work for a company where I could solve bigger talent problems, both enterprise-wide and on a global scale. Before getting my MBA, I was working primarily at smaller companies. While the problems I was solving were big problems for those companies, in my mind, having an MBA would position me to drive solutions on a greater scale. Becoming an MLT alum and attending the Darden School of Business at UVA gave me the tools and the brand pedigree to lead within Fortune 50 companies. I had the passion but needed the additional skills, network, and connections, all of which I found within MLT. I am now responsible for leading a team that helps our company hire 15,000-20,000 new employees globally each year.
Leading in Talent Acquisition: Functions, Role, and Impact
In navigating your own post-MBA career transitions, what drew you to Qurate Retail Group and its mission?
Qurate Retail Group is a company of seven leading retail brands. The ability to establish a talent acquisition function that is truly representative of our organizational cultures, our customers, our communities, and our team members in conjunction with a strong business model is huge.
I take great pride in the responsibilities I have of leading my team and organization to drive innovation and diversity within talent acquisition. By partnering with our executive leaders, I'm better able to create talent strategies and bring in the best possible talent, including talent potentially from MLT or other diversity partnerships that Qurate has made along the way.
What's the best part about working at this company?
First, I've had the privilege to work for some wonderful companies with cultures that enabled me to grow professionally. Qurate Retail Group has one of the most passionate cultures of any company that I've ever worked for. Whether it's our on-air talent or our behind-the-scenes talent, there is a clear understanding and consistency amongst our brands in terms of the focus on our core customers. As a customer-first company, we are dedicated to ensuring our customers have their needs met. Since Qurate is a leader in the video commerce and live streaming space, we get to work with some of the greatest brands globally. 
Additionally, we're in an unprecedented period of innovation and growth. We've built out a new division called vCommerce Ventures, which is focused on new customer acquisition and innovation in the livestream shopping space.
As a leader and subject matter expert, the company trusts and expects me to deliver on bringing in top talent to fuel our company's growth. Part of my role also includes delivering an excellent candidate experience and positively impacting the lives of candidates throughout the recruiting process. 
Recruiters have the ability to change the trajectory of someone's life. That new career move could create opportunities for them to spend more time with their family, create more opportunities for them personally, give them an opportunity to buy a house in a different neighborhood, or empower them. I have an opportunity to deliver on the promise of organizations like MLT, and I cannot think of a better way to fulfill my own social responsibility and live my purpose. 
How is Qurate Retail Group advancing opportunities for underrepresented talent? What are some DEI initiatives at the company?
Qurate Retail Group's diversity goals are focused on driving equitable representation amongst women and people of color in our leadership roles across the board. We continue to focus on improving those numbers and set a timeline to achieve them by 2025. 
Globally, we have approximately 40 team member resource groups (TMRGs), which advise and work on topics that matter to our communities including diverse cultures, abilities, ethnicities, and faiths. The TMRGs have been extremely valuable to our internal staff across the business. They give our team members a place to go to, where they can feel safe and comfortable to explore relationships with peers in their community and allies. We also have taken steps towards achieving our goals in terms of ensuring that we have diverse representation in our recruiting processes. This includes building diversity partnerships and offering DEI training for our recruiters and hiring managers, which ensures that we're building diverse slates and connecting with top talent across the board. 
Tips on Navigating Career Transitions
How do you know when it's the right time to make a career change?
We all have different reasons for making a change. Just because you picked a career at one point in your life does not mean that you have to stay there forever. You may be in a situation where there's a poor culture fit. Maybe you're just not a right fit for the role, or you're not being challenged enough so you'd like to seek a new opportunity. I highly recommend doing some research on what your individual career change may look like and the type of companies that align with your goals. Connect with people who can give you more insights on new opportunities, and provide information on excelling in the interview process. Lean on the MLT network, your colleagues, peers, and connections that you've made over the years. Feel free to reach out to them if you want to talk about making a change, be it moving to a new company or shifting to a new career altogether. We must feel confident in our abilities and put ourselves out there to secure the opportunities we want.
Do you have any last advice for someone going through that career transition? 
First of all, there is no magic potion in making a career change, so please don't get discouraged if you've applied to roles and have not received a response. While many hiring managers are only interested in hiring candidates who best match the job description, there are many who are more concerned with hiring the right type of candidate: someone who is capable of learning and growing into a role, who knows how they can make an impact on the company and culture. My advice when thinking about a career change is to plan for this transition strategically. Set a goal and ask yourself these questions:
Do I have the experience I need?

If not, volunteer for a project to close the gap.

Who in my network is doing this work today?

Reach out to schedule a call with these individuals and educate yourself.

What education or certifications are needed?

Enroll in training or certification programs to gain necessary skills.
Second, be passionate about the opportunity you're seeking. Show the person you're networking with or interviewing with that you're genuinely interested in this new opportunity, or it may come off as inauthentic. Demonstrate your sincere interest and capacity to learn quickly and grow into this new role. Own your story—know what you've accomplished, and be prepared to speak about problems you've had to solve for. When it's time for your interview, be prepared—study the company and have a solid understanding of their principal values as well as struggles they've encountered. Lastly, demonstrate your ability to add value to the organization. Don't be afraid to get out there, participate, and be present.
---
Learn about ETN!
Qurate is an MLT Experienced Talent Network (ETN) partner. ETN helps alumni successfully navigate career transitions and connects them with top employers who are seeking MLT talent.