The Executive Long Game: Optimizing Relationships & Seeing Beyond Titles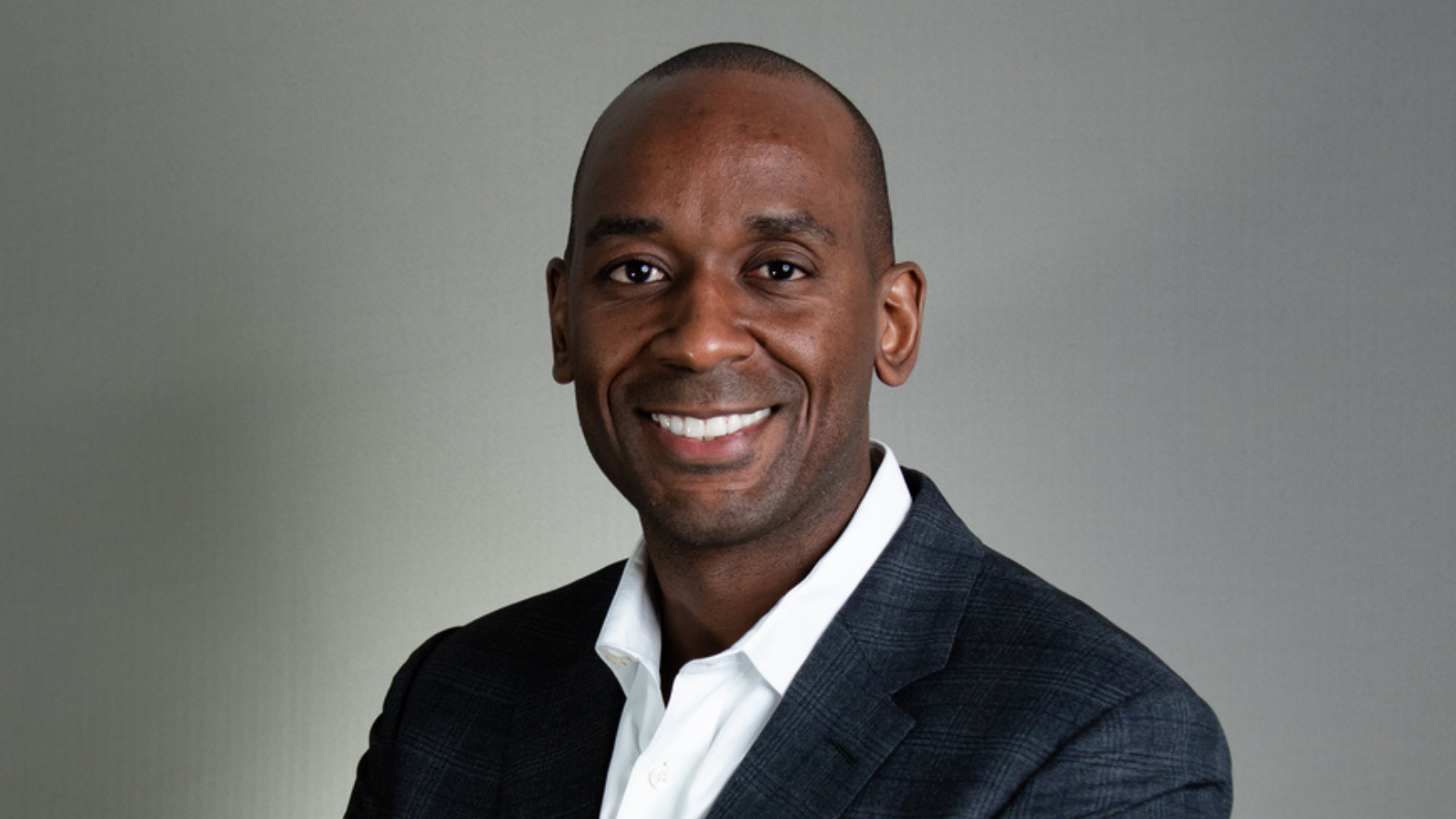 By: Desireé Stolar
Optimizing for relationships and environment accelerated MLT Alum Kenny Gardner's career and life prospects. Read how he's navigated inflection points, advancements, and board preparation as a senior leader.
What does it take to secure a corporate board seat and manage a c-suite role at a Fortune 500 company? More than ever, there is a need for self-leadership coupled with sponsorship. Organizations and institutions recognize that it takes the joint efforts of ascendant executives and influential sponsors to forge a new generation of leaders. The rising executive must demonstrate a self-driven desire to understand a sector deeply, develop critical competencies, and steer others, while the powerful advocates must advise, champion, and foster others—especially Black, Hispanic, and Native American professionals.
MLT Alum Kenny Gardner recently reflected on his decision-making process after securing his first corporate board seat with Owens & Minor, a Fortune 500 healthcare logistics firm. Keep these four levers in mind as you approach crucial inflection points on the pathway to senior leadership and even more so once you reach the executive level. 
MLT MBA Prep Alum Kenny Gardner's 4 Levers of Playing the Long Game
1. Optimize for the people and opportunity—never title
As a mid-career professional, Kenny had options for what company to join after business school, but his sole focus was the leadership team. He engaged with and closely observed the leaders who attended recruiting sessions and led the interviews. 
It was always about the people. That has been the driving force of my career success up to this point. Technically, it's been a convergence of focusing on two things primarily: optimizing for opportunity and people. When I left banking, I took a pay cut. And yes, we all consider money as part of the equation, but my direct leadership and the ability to prove my skills mattered most. I was always thinking about the long game."
Kenny knew at some point he wanted to lead a company. Focusing on the higher-level value proposition meant optimizing for the people, experiences, and businesses that would accelerate what he could learn, what boxes he could check, and how he could layer in additional value with each advancement. 
Davita offered me multiple roles. But I focused on whose team I wanted to join. I had no background or affinity for particular teams, but I knew I wanted to learn and grow under spectacular leadership."
One Group Vice President impressed him with his intelligence, consideration, and honesty. Most notably, the group leader had the drive and capacity to develop—and champion—those who worked for him.  
It is not that I haven't proven myself or haven't done a good job. But I recognize that being supported by a top leader made a significant difference in my career. I saw a chance to work with the best and brightest people and strategically wanted them to see how I could deliver on the opportunities put in front of me."
And that proved to be all the difference for Kenny. He knew he would always commit himself fully to a team, but that particular Group VP nurtured his growth and access to high-visibility initiatives. Kenny progressed from being an entry-level director to Group Vice President to Chief People Officer because he aligned himself with the best possible leaders and pursued the teams with heightened opportunities. 
2. Embrace the capitalist and humanist inside 
A new perch can usher in a broadened perspective. 
Kenny embraced his work's capitalist and humanist sides in playing the long game at the highest levels of a medical services business. First, he created a track record within the company that allowed him to carry influence, so people viewed him as a grounded business leader. He made sure to speak the language, delegate effectively, and assess any business unit with an informed perspective.
But in marshaling teams and the people who drive them, he also embraced the need to advocate as a humanist. In preparing to lead a company, he realized you must convey and demonstrate to all teammates that you are aware and care deeply about the totality of their work experience: compensation, learning & development, mobility, advancement, inclusivity, and daily engagement. 
There is a tension between creating a great company and driving its performance against a stock price. But I think you have to bring empathy for other people. You must be committed to trying to create a great experience with people while achieving those operating margins."
Kenny admitted he is competitive, and he strives to win. But in driving against that aim, he wants the people who work with him to do the best work they've ever done. A real connection or meaning among work relationships can create an environment of drive, respect, excitement, and success. 
3. Network to learn—and for others to learn about you
About two years ago, Kenny realized that he had the title, organizational responsibility, financial flexibility, and sense of confidence that serving in the c-suite brings, but his scope of influence was limited to Davita. In a phone call, a senior mentor challenged him to work harder on meeting more people and ask more questions about what he didn't know. The message: if you are not talking enough with other informed leaders, then you are not learning, growing, and optimizing your fullest potential. 
Kenny agreed, and got to work. He realized that he had done more than enough to excel at Davita, but his internal influence and respect would not be sufficient to secure him a board seat. He had to be intentional about his networking—and figure out what sort of board he wanted to pursue! 
He set out to meet more executives who had walked the path he aimed to take next and who existed within the world of boards. His early aspirations were broad and undefined—he knew he wanted to serve on a board. Those initial conversations led to pointed questions he was not ready to answer fully. 
Networking revealed to me that I had to get my narrative right. I needed to distill two decades of experience into a stronger, more concise, and more compelling point of view. And with every conversation, I learned what resonated about my background and how I could clarify what I wanted to do next."
Kenny differentiated and deepened the scope of his networking engagements. Soon, he had three parts of his story: he had a finance background by trade, he spent a decade as an operator with a billion dollars P&L responsibility, and now he has strategic oversight for the talent strategy of a Fortune 500 company. He then notes that he will bring the perspective of a younger Black executive from South Florida, who has excelled all over the country. His narrative is concise, compelling, and catalytic—a potent mix that accelerated his eventual conversations with Owens & Minor. 
The right board opportunities began to emerge because I coupled my narrative with networking specificity. I spoke to executive search and PE partners in the healthcare sector. I knew the type of board I wanted to join (public vs. private equity or venture capital board). I clarified in every conversation that I wanted a healthcare entity with a services focus."
Kenny credits his continuous networking with two critical needs: first, bolstering his board resume, and second, preparing him to join and serve the board effectively. As a first-time board member, he does not underestimate how much more there is to learn and plans to keep asking, engaging, and learning.  
4. Excelling at the long game means selecting and developing successors
Kenny reflected that time and context matters for any Black, Hispanic, or Native American executive preparing to absorb additional responsibilities. Everyone must ask how the timing and scope of duties align with other life pursuits, family considerations, and, yes, even the vagaries of an unforeseen event such as the pandemic.
Yet, he strongly emphasized that top-notch leaders build a great team that creates capacity. He insisted that a visionary leader—if aspiring to create more opportunities within or beyond the company—must have a strong, respected, and capable team.
My number one goal from the day I became Chief People Officer was to identify a successor within the first 18 months. I made it clear that my objective was to have that person hired, onboarded, and fully engaged—and I ultimately did it in the first six months. I have a superstar number two, who supports me fully."
Kenny maintained that a strong second-in-command was essential in allowing him to pursue a board position, an MLT executive fellowship, and wealth-building opportunities. 
You never know when a company development may flare up. If your house is on fire, it's pretty hard to then say, "Well now I'm going to spend EIGHT days a year across the country working on the strategic needs of another company. You need life partners and workplace leaders who you can lean on at notable junctures or you likely cannot take on those more ambitious pursuits. Find, nurture, and value those people who will enable you to be self-serving when it matters most."
Kenny notes that developing strong leaders and supportive ecosystems is essential for broader reasons. He feels that now, more than ever, it is vital for Black, Hispanic, and Native American leaders to open doors for each other. He wants to help his peers succeed right along with him, and he wants to open the door so that there are more of us coming along the way. 
Keep lifting as you rise, Kenny. 
___
Take the next critical step towards bolstering your impact and legacy as a senior executive.
Learn more about how MLT's Senior Executive Leader Fellowship can transform your executive profile.