Introducing Prestigious New Africa Business Fellowship
By: Avril Langevine
Today at the Milken Institute's Global Conference, a prestigious new program was announced.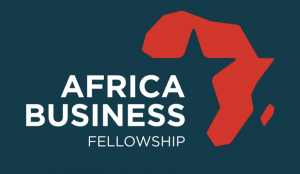 The Africa Business Fellowship (ABF) offers talented American graduates and entrepreneurs a unique opportunity to gain
exposure to the African continent's business and investment landscape. The fellowship places future US business leaders with leading African companies for up to 6 months, giving Americans invaluable experience in one of the fastest-growing global markets. Fellows will be exposed to local business operations and cultures, and they will develop relationships with peers and senior African executives.
The ABF is an unparalleled opportunity for American professionals to gain invaluable insight and hands-on experience in African businesses. It is a career development opportunity, an inter-cultural exchange program, and a networking platform. Fellows will be exposed to sectors driving the continent's dynamism, including financial services, telecommunications, health care, pharmaceuticals, wholesale and retail trade, agribusiness and manufacturing. The Africa Business Fellows will attend local seminars and have access to some of the most influential African businesses and leaders.
Here is a brief overview of fellowship program components:
PLACEMENT Fellows are placed with prominent African-led companies across the continent.  Fellows will complete a defined project during their tenure, and they will be assigned a peer mentor to help them acclimate to the company and the cultural norms of the country.
RETREATS AND ACTIVITIES Fellows will participate in pre-planned retreats and other activities designed to strengthen their relationships with other fellows and give them a deeper understanding of their placement countries.
ALN ANNUAL GATHERING At the end of the fellowship, all fellows will have the opportunity to attend the African Leadership Network's (ALN) Annual Gathering, which brings together some of Africa's most influential leaders, and to share their experiences during a special session about the ABF.
ALUMNI COMMUNITY Upon completion of the fellowship, fellows will enter an alumni community that will continue to provide them with opportunities to deepen their connection to business in Africa.
Management Leadership for Tomorrow is partnering with Econet and ALN to select and place high-potential Americans with successful African companies.  We are looking for innovative and driven professionals who have a deep passion for learning about business in Africa. The ideal candidate will have an MBA and/or 5+ years of solid business experience, and we welcome fellows from a variety of business backgrounds.  It is not necessary for fellows to have previous international experience, but we look for people who demonstrate a genuine interest in African business.
Read more about this new initiative announced at the 2015 Milken Institute Global Conference.