Fearlessly Pursuing His Passion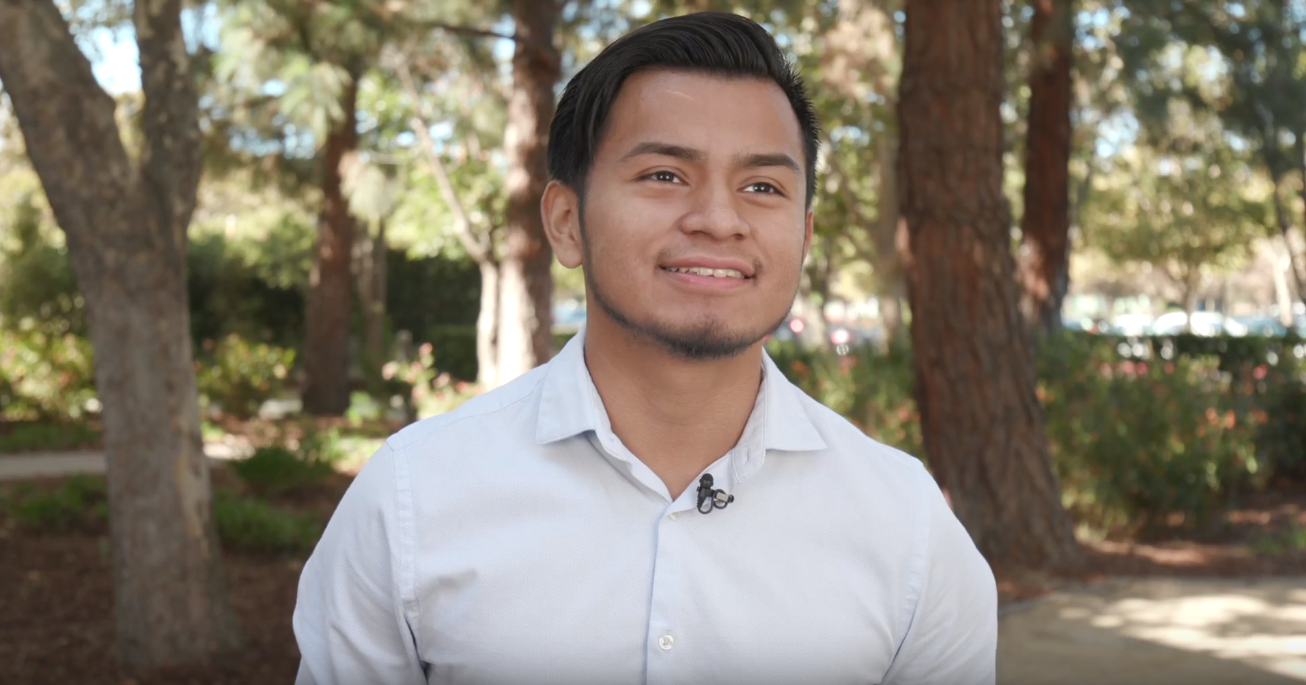 by Bettina Gonzalez
A fellowship with J.P. Morgan Chase & Co., a summer internship with PNC Bank, and an offer to join Barclays after graduation—these are just a few accomplishments Anthony Aguilar, a graduating senior and MLT Career Prep Fellow at Baruch College, has under his belt.
With this careful concentration of experience in banking, one might assume that Anthony has focused his entire life on securing a career in the world of finance.
That, however, isn't necessarily the case. In fact, it was only a couple of years ago that Anthony realized he had a passion for business.
"I came from poverty," Anthony explains. "Growing up I was taught to follow the careers of construction, electricians, engineering." Like many others growing up with a dearth of resources, these were career tracks he believed would secure enough financial stability. As a high school student attending The High School for Construction Trades, Engineering and Architecture in Queens, New York, he was certainly on track for pursuing these careers.
I didn't let that fear control me from talking to people, from getting to know more about the industry, from asking questions.
"When I came to Baruch, I realized that I wanted to pursue a career in business," he recounts. The only problem, he explains, was after having spent a great deal of effort concentrating in construction and engineering, he wasn't sure what to do next. "I didn't know, where to go, who to talk to, or how to navigate myself."
Anthony didn't let that uncertainty stop him from pursuing his passion. "I didn't let that fear control me from talking to people, from getting to know more about the industry, from asking questions," he explains. With that same fearlessness, Anthony applied and was accepted into the MLT Career Prep program.
As a Career Prep Fellow, Anthony was able to meet with Fortune 500 companies and find opportunities that match his interests in banking and finance. While Anthony was finally finding these great opportunities that better aligned with his passions, he admits that during his junior year he struggled with a bout of anxiety. "The experience taught me that while GPA and having a career right after college is very important, nothing's more important than our mental health."
Anthony says he he is most grateful for the network of support he gained with MLT. "Talking to MLT Fellows was a huge help," he says. "MLT is something that I'm truly blessed to be a part of."
Anthony will be graduating with a Bachelor's in Business Administration this spring, and will be joining Barclays as a Sales and Trading Summer Analyst. He is excited for the opportunity to take a deeper dive into banking and finance and discover more about himself and his passions.