My Experience at MLT's Inaugural Media & Entertainment Bootcamp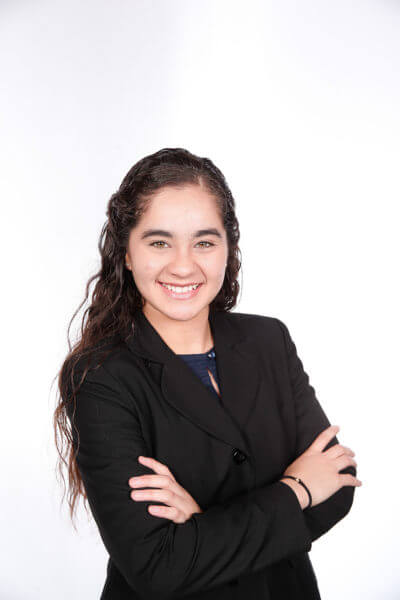 By Wilma Hernandez, Career Prep 2017
Wilma Hernandez is a CP '17 Alum from the University of Puerto Rico at Humacao. Wilma and 54 other CP Fellows participated in MLT's Inaugural Media & Entertainment Bootcamp on October 16 -17, 2016 in Los Angeles, CA. The goal of the bootcamp was to provide Fellows with an understanding of the opportunities and career paths that exist within the Media & Entertainment  industry. Wilma shares with us her experience during the bootcamp.
Rejuvenating? Empowering? Amazing?  It's hard to  describe the thrill of all that I experienced  at the Media & Entertainment Bootcamp developed by Management Leadership for Tomorrow (MLT) and Creative Artists Agency (CAA).  As a Communications Technologies Major, I'm grateful for the introductions to leaders who shape much of what  we see and experience in today's media and entertainment industries. The bootcamp helped me hone in on the importance of building the right skillsets, understanding the business case, the impact of consumer behavior, building the right network and understanding why I'm so passionate about this industry.
During the bootcamp, I was constantly confronted with why I wanted to choose this career path. Honestly, I'm still trying to make more sense of it. I feel called to become one of the the leaders responsible for communicating what is going on in the world. This gives me butterflies of excitement and adrenaline to think about how I can impact how and what the world knows and thinks.
We were able to walk through the studios and spaces of Disney, NBC Universal,  HBO, YouTube L.A. Space and CAA Los Angeles. I would have never imagined that the most amazing media and entertainment organizations would one day be as close as they were to me.
Through this experience, I know I can pursue an extraordinary career in this industry. Additionally, the exposure will allow me to help lend support to my family and encourage others in Puerto Rico and in my network to understand and embrace the opportunities in this career path. I've learned that I don't have to settle for just a job that I'm not passionate about. I have options and I can follow a roadmap to enjoy work and a lifestyle that keeps me intrigued, challenged and growing. Hopefully one day, I'll reference this post from a different and higher vantage point of success. I will remember how this bootcamp pointed me in this direction.
I was blown away by the response I got from fellow classmates who had seen my social media posts. They asked how they could get involved in  programs like this. In a world where working for leaders in this industry looks unreachable, I am proof that this dream is not as far as we've been told. We can reach whatever we are willing to work to achieve.
I also hope to  serve as an inspiration and resource to help other rising leaders think about their next steps in  pursuing their careers, passions and future. I hope to help open the eyes of others, and assist them in developing their potential, just as MLT and CAA did for me through this outstanding bootcamp experience.
**Special thank you to our partner Creative Artists Agency for helping us make this bootcamp a reality and to The Walt Disney Company, YouTube, NBC Universal, and HBO for hosting us.
If you're interested in Media & Entertainment check out this MLT Alums experience.  And for tips on how to get into the industry check out this post from Coach Rishal.