Coach Corner – Advice from Career Prep Coach Rishal Stanciel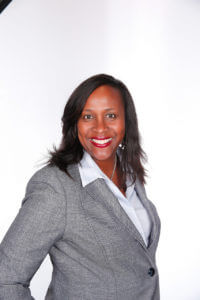 By Career Prep Coach, Rishal Stanciel
Rishal Stanciel is a Senior Career Prep Coach with MLT. She received her B.A. in Political Science and her MBA from Kellogg School of Management at Northwestern University. Rishal has over 15 years of experience in sales and marketing with organizations such as Kraft, M&M Mars and Russell Athletic. She joined MLT in 2008 and has helped hundreds of CP Fellows reach past what they thought was possible. We reached out to Coach Stanciel to get her input on tips to launching a career in the Media and Entertainment industry. Read her advice below.
Launching a career in the Media and Entertainment industry (M&E) can be a daunting task. The three words that come to mind are scrappiness, persistence, and networking. I dreamed of a role in sports marketing after playing ball at Northwestern and graduating with a marketing degree from Kellogg, but it wasn't until 10+ years into my marketing career that a B-school networking connection landed me at Russell Athletic as the Director of Marketing Strategy and Women's Sports. Certainly scrappiness, persistence and networking were the key to landing the right role in my target industry at the desired level. Here are my top pieces of advice:
Fully consume the industry. Watch everything, read everything (trades, scripts, blogs, etc.) You don't have to be an encyclopedia but you should have a point of view and not just be agreeable. Work hard on developing your own tastes. Know your specific area of interest, including the function and your target companies. Be fully aware of the skill set and competency requirements. Conduct research and use Career Leader or other career assessment tools to identify your brand positioning and confirm your interests, skills and motivators. If you want sports, then you should gain related experience and leverage your experiences to get your foot in the door. (e.g. Work in athletic department at university or in local community.
Build your personal brand portfolio and leverage the 4P's:  Preparation, Performance, Persistence and Perception of your brand. Customize your resume using related examples of impactful work and identify the targeted roles.  Be able to explain why you're a good fit for the specific role and company. You can gain tremendous insight by speaking with contacts at the desired company and in the targeted role. Leverage all of your transferable skills to build compelling stories to demonstrate competency and proficiency in the interview.
Use your network to the fullest, college, grad school, family, friends, and connections in your community. Tell everyone you know what you're looking for, and be specific about it. Conduct informational interviews with individuals in the industry using LinkedIn.
Be scrappy and willing to do any role at your targeted firm to get your foot in the door if this is your desired space (mailroom, sales, gopher, etc.). Once there work like there is no tomorrow! Be scrappy and persistent!
Create a plan so that even if you don't get to your desired space in the first few years you can continue to gain related experience and build a strong platform to enter the desired role at a higher level. Seeking training for yourself in other industries, particularly CPG and consulting is a good strategy. It certainly worked for me and a lot of others.
Finally, be scrappy, be passionate, and be willing to work hard 100% of the time!  If you are persistent, scrappy and a super networker, then you should be prepared when the right door opens as it will surely open!