My Ascend Story – Brittany Slowden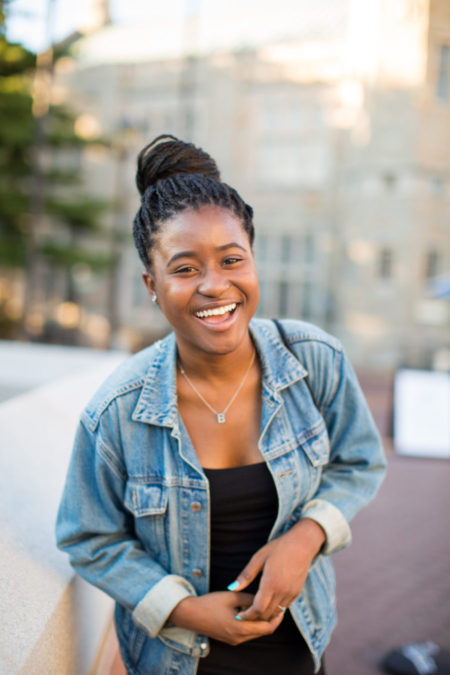 By MLT Ascend Scholar Brittany Slowden
Meet Ascend Scholar Brittany Slowden, a junior at St. John's University. Brittany reflects on how her first Ascend Coach helped her navigate freshman year, from helping her tackle her first 15 page paper to setting SMART goals.
During my first semester in college, in History 1000, I had to write my first 15 page research paper. I was super stressed out! I was telling myself, "I don't think I can write 15 pages!"
My MLT Ascend Coach helped me figure out how to tackle that mountain. She showed me how to break the assignment down into three short papers and then tie it all together. Talking with her was really reassuring. I felt a lot better. And I got an A on that paper!
College was nothing like high school. My MLT Ascend Coach helped me navigate the new terrain and set goals. She showed me the power of writing down what I wanted to achieve. For example, I set the goal of making a 3.75 GPA and I achieved it!
I'm a first-generation college student. My mom encourages me a lot, but she's never been in some of the situations I'm facing with school. That's why the support of my coach means so much. My coach has been to college. She knows it's stressful, and can give me concrete suggestions for making it through to graduation.
After completing my first year of college, I felt like, "I can do anything!" I was working two jobs, I was taking a full course load, I was involved in student government and I was active with Haria, a pan-African organization on campus.Achieving all of that felt really good.  I've learned that anything is possible when you think positively!
My ultimate goal is to become a politician. I want to be in the US Senate someday. I actually want to run for president, but I can't because I wasn't born in the United States! I know it sounds utopian, but I want to make the world a better place for future generations. I want to make sure that all people in our country can have their basic needs met.
Click here to learn more about MLT Ascend.