MLT Rising Leaders Speak on Mentoring at Opportunity Summit 2015
By: Jeron Davis and Richard Young, MLT Career Prep Alumni
For the last three years, Opportunity Nation and its partners have been growing a movement to restore opportunity for our country's youth. Today, we had the privilege to speak at the National Opportunity Summit in front of 1,000 business, nonprofit, education and government leaders and hundreds of young adults from across the country about the power of mentorship to truly change the trajectory of young people's lives.
Most people view mentoring as something nice to do for others, not something good to do for the business. But what we know is this: mentoring is a win for businesses, a win for employees, and a win for young adults. We deeply and personally understand how mentoring can be one of the pathways to success and professional growth.
We hope that telling our story will help illustrate the critical role of mentoring and inspire more
organizations like Management Leadership for Tomorrow (MLT) and our employer Citi to invest in partnerships that support young adults in their career pathways and provide a diverse source of talented individuals who will contribute to their companies' success and profitability.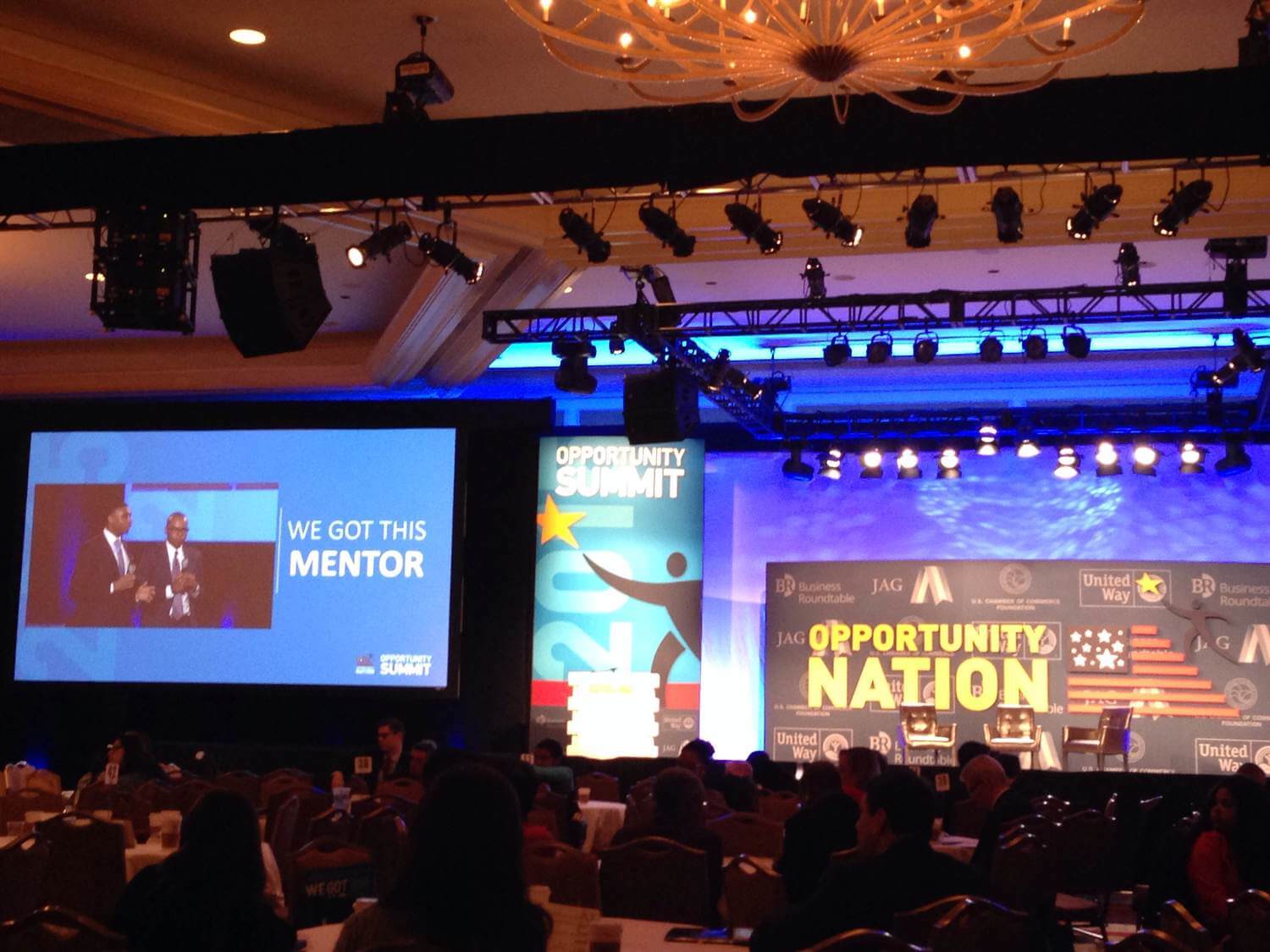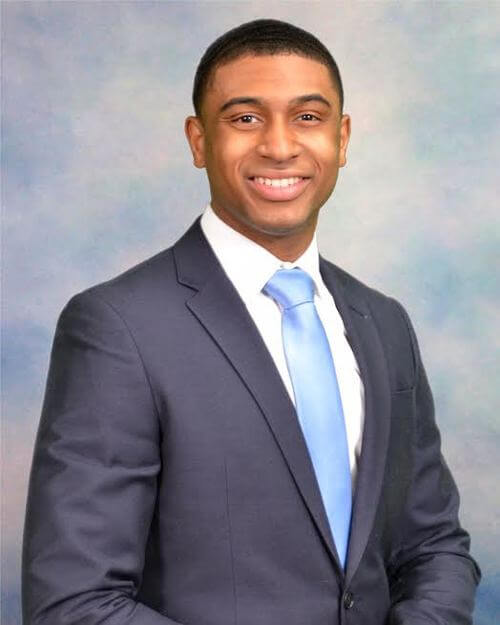 I'm Jeron Davis, a senior at the University of Maryland, College Park, an incoming investment banking analyst at Citi, and an MLT Career Prep 2014 Fellow. MLT is a nonprofit that equips underrepresented minorities to compete and succeed at the highest levels of the corporate, nonprofit and entrepreneurial sectors. Through MLT, African Americans, Hispanics and Native Americans get access to a personalized playbook, professional skills development, career-long coaching and door-opening relationships to leading companies, nonprofits and the top graduate business schools. MLT has transformed the lives of more than 4000 Rising Leaders – and both Richard and I are proud to be counted among them. This May I will be the first person in my family to graduate from college and I feel incredibly fortunate to be where I am today.
When I was 5 years old, I overheard my parents talking about the merger between Citicorp and Travelers Group, and from that point on Citi was my favorite bank. My mom even purchased shares of Citigroup for me, thus making it the first stock I ever owned and putting Citi at the top of the list for where I dreamed of launching my career.
In order to make this dream come true, I applied to MLT's Career Prep Program during my sophomore year. Attending the MLT Kick-Off Seminar in New York was the first time I had ever traveled outside of Maryland by myself. While the seminar experience opened my eyes to all the opportunities I could pursue, I still aspired to be an investment banker at Citi. But when I applied to Citi for an internship the summer of my junior year, I didn't even make it to the first round. However, I started to gain more connections and expand my network. It was during the final seminar with MLT in August that I had the opportunity to interview with Richard Young, who really mentored me through to the second round.
Richard's mentorship was monumental to my success. We spoke every day leading up to the interviews to ensure I was well prepared. Richard has still been a mentor even after I received the full time offer. I wouldn't have been able to do it without him. In fact, I don't think I would have gotten a position anywhere in Investment Banking if it weren't for MLT's network and access to opportunities. It is also thanks to Citi's culture of people who are willing to support, help and mentor people to succeed that I am here today, ready to join their team this fall in New York City.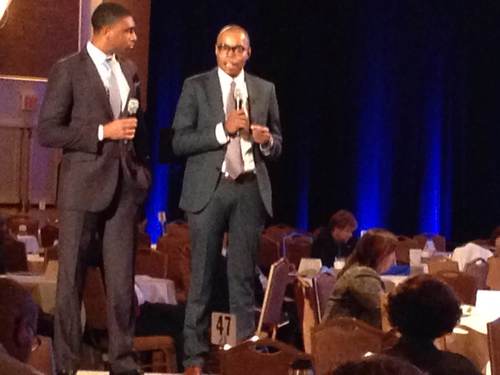 I'm Richard Young, an associate in investment banking at Citi and an MLT Career Prep 2007 Alumnus. Both Citi and MLT have meant a lot to Jeron and me. We are both acutely aware of the importance of mentorship. As a Government major at Howard University, Wall Street was completely new to me. Thanks to MLT, I gained an understanding of what the banking/finance industry was about.
Like Jeron, I too was driven and hungry, but I needed someone to say "This is how you do it, this is how you present yourself, this is how you convey that you're the person for the job." At Citi, whenever we identify high potential candidates we pair them with people in the business. Part of why I took to Jeron for a mentoring relationship is that I saw a bit of myself in him – a young person excited and eager about a career on Wall Street. Making a difference in Rising Leaders' lives is absolutely worth the time and energy invested in their potential. Getting the offer is a testament to how much hard work and dedication Jeron put into the process, and it's also a win for Citi, who gets to hire someone with so much talent and energy. I was privileged to be there to support him along the way and look forward to supporting him as he begins his career as full time analyst in a few months.
Citi Foundation was one of the earliest MLT partners and remains a significant supporter of its mission today. The Foundation has afforded great opportunities to combine its philanthropic efforts with employee engagement because its leadership knows that through mentorship, low-income and first-generation students in the United States can successfully earn a college degree just like Jeron. Understanding that critical need is why I mentor others informally and also why I became an MLT coach for first-generation college students in the MLT Ascend College Program, which is the new college success and career readiness program in partnership with the Citi Foundations' Pathways to Progress Initiative. I'm proud to work for a company that has made such a deep investment in mentoring.
Every one of us can work together and take concrete steps to ensure young Americans are thriving in their jobs, schools and communities. Helping our youth get ahead is not simply altruistic – it improves our economy, our society and our global competitiveness. Young people bring energy, creativity, loyalty, comfort with technology and other strengths in abundance. They just need an opportunity. And we need all our talent on the field. Each of us – including employers, educational institutions, nonprofits and philanthropies, policymakers and young Americans – can help realize this goal.