Meet Eli Lilly and Company – MLT's Newest Corporate Partner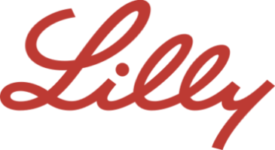 MLT is excited to welcome new partner Eli Lilly and Company—a 141-year-old company whose mission is to make medicines that help people live longer, healthier, more active lives. Here's how Monique Hunt McWilliams, Lilly's chief diversity officer, describes the company's current priorities.
Tell us a bit about Lilly.
Lilly is a global healthcare leader that unites caring with discovery to make life better for people around the world. For nearly a century and a half, we have stayed true to a core set of values – excellence, integrity, and respect for people – that guide us in all we do. We discover medicines that meet real needs, improve the understanding and management of disease and give back to communities through philanthropy and volunteerism.
What is Lilly's research emphasis?
Our current areas of scientific focus are oncology, diabetes, immunology, pain and neurodegeneration. Just as we have since our founding in 1876, the men and women of Lilly work tirelessly to discover medicines that make life better.
That's important work. What types of employees are you looking for?
The pharmaceutical industry is a complex, rapidly changing environment, and we recruit worldwide for the highly skilled scientists, physicians, pharmacists, engineers and others who are critical to discovering and developing new medicines.
Is diversity and inclusion a priority for Lilly?
Absolutely. We believe an inclusive culture helps generate scientific, clinical and customer insights that fuel innovation. Our marketplace is so complex and demanding that we will not survive if we don't leverage all of the talent within our company. We are building diversity and inclusion into every aspect of our talent management system.
What other areas are you focusing on?
In addition to recruiting, retaining and developing female and minority employees, Lilly is committed to attracting veterans, early career professionals and new graduates, especially in STEM disciplines. Each of these groups brings unique perspectives and experiences that will help us better understand and respond to the needs of the millions of individuals who depend on our medicines. And we have employee resource groups, mentoring and professional development programs in place to help build our future leaders.
Any closing thoughts?
Lilly offers many exciting career opportunities in science, technology, manufacturing, finance, management, sales and other areas. We look forward to working with the MLT community to recruit the best talent for those positions.