MBA Prep Summer Seminar Welcome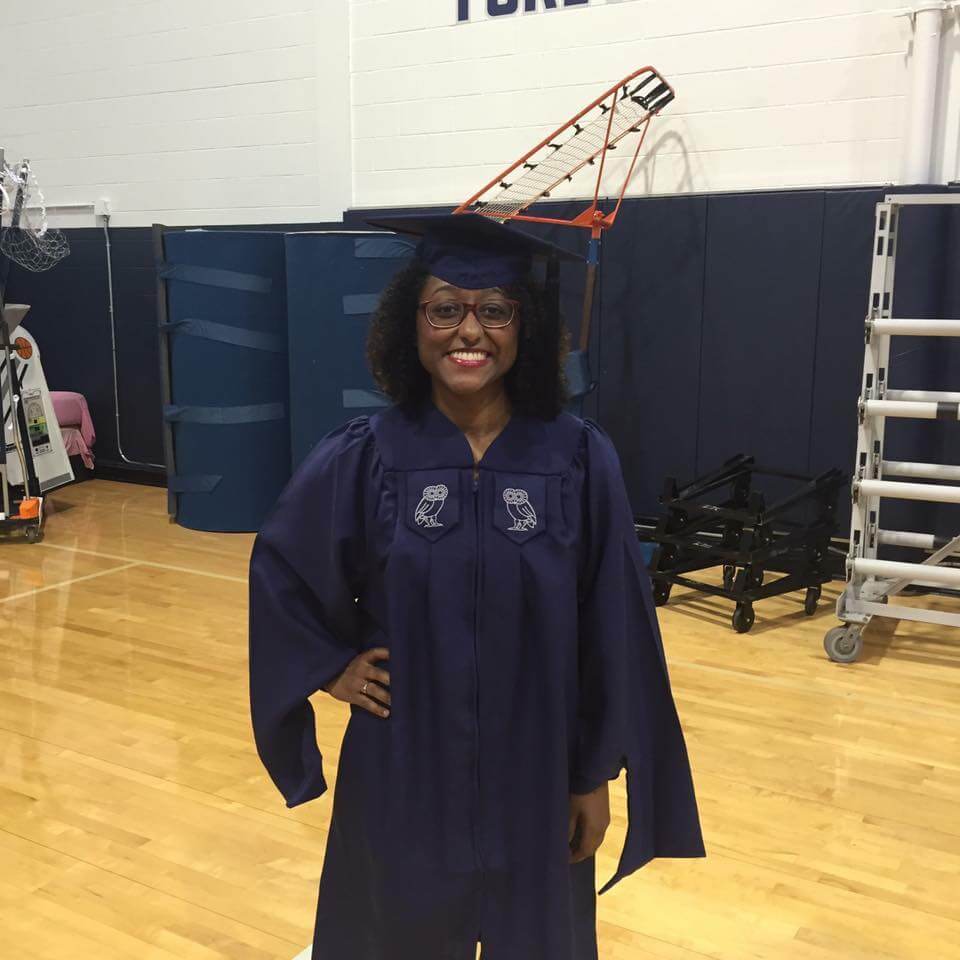 By Jasmine Richards, MBA Prep 2008
MLT Rising leader (MBA Prep 2008) and Jones School graduate, Jasmine Richards welcomes the current class of MLT MBA Prep students  to Rice University and shares how MBA Prep aided her professional development.  She also provides  a list of must- do's during the upcoming Summer Seminar.  Read her message below.
Welcome to Rice University!
It is my pleasure to welcome you all, or as we say in Texas, "y'all" to the Jones School at Rice University! After spending four years as an elementary school teacher in Houston, I decided that I wanted to leave the education field and explore other career opportunities. I knew that getting an MBA would give me the skills that I needed to take the next step in furthering my career. When searching for schools, I focused on programs that would stretch me academically, provide an open and welcoming community, and that have an engaged alumni community. That is exactly what I found at Rice. I never imagined that I would grow so much personally and academically during my two years here. During your visit, I hope you fall in love with Jones the same way that I did just two short years ago.  
Going into the MBA Prep program, I felt as though my time at MLT gave me a running start. I felt more confident in my interviewing and presentation skills thanks to all of the prep work that I did for MLT. I also entered school with a job offer thanks to MLT! This definitely put me ahead of my classmates and reduced my stress level during the all-important first semester of my first year.
I also made great connections by going through the program. I leaned on my MLT friends at other schools to help me deal with the stress of a competitive MBA program and to compare notes on how to improve our respective schools. My MLT network also connected me with people I would be interning with before the internship process began.
While at Summer Seminar, I encourage you to do the following:
Explore what the Jones School has to offer. Get to know the students, alums, professors, and administrators of the Jones School. I can assure you that everyone here is totally committed to students and wants to see you all succeed. In my experience, you will find some of the friendliest people at Rice. Capitalize on this by asking people about their experience. Rice is a beautiful campus so I also recommend exploring outside of McNair hall.
Network with your fellow MTLers. Seminar is a great time to get to know your fellow MLTers around the country. Here, you will be surrounded by people who are as motivated and as driven as you – what a refreshing feeling. Use this time to get to know each other. Step outside of your comfort zone and get to know people who you don't think you have much in common with. The people you meet here will likely be a part of your support system throughout and even after your business school experience. The bigger your MTL network, the better.
Participate! Don't be afraid to speak up and participate during the mock classes. Everybody is just as nervous as you are about making a fool of themselves. Don't worry, you won't! Classes are a lot more fun when people are engaged and sharing their experiences.
Explore Houston! Houston is one of America's best-kept secrets.  In the six years that I've lived here, I've never felt like I ran out of interesting things to do. While you're here, I would recommend checking out Rice Village which is an area of little boutiques and shops right outside of campus. I definitely recommend getting tacos at Torchy's, margaritas at El Tiempo, and authentic TexMex at the Original Ninfa's on Navigation. If you're into shopping, you have to check out the Galleria. Finally, check out midtown, downtown, or the Montrose area for a little after hours fun!
Reflect. After the excitement of the seminar is over, take some time to reflect on the weekend. Think about the aspects of the Jones School that you liked and those that you didn't. This type of reflection will help you focus your MBA search.