Google Intern Shines, Sharing His Heritage, Hard Work, and Happiness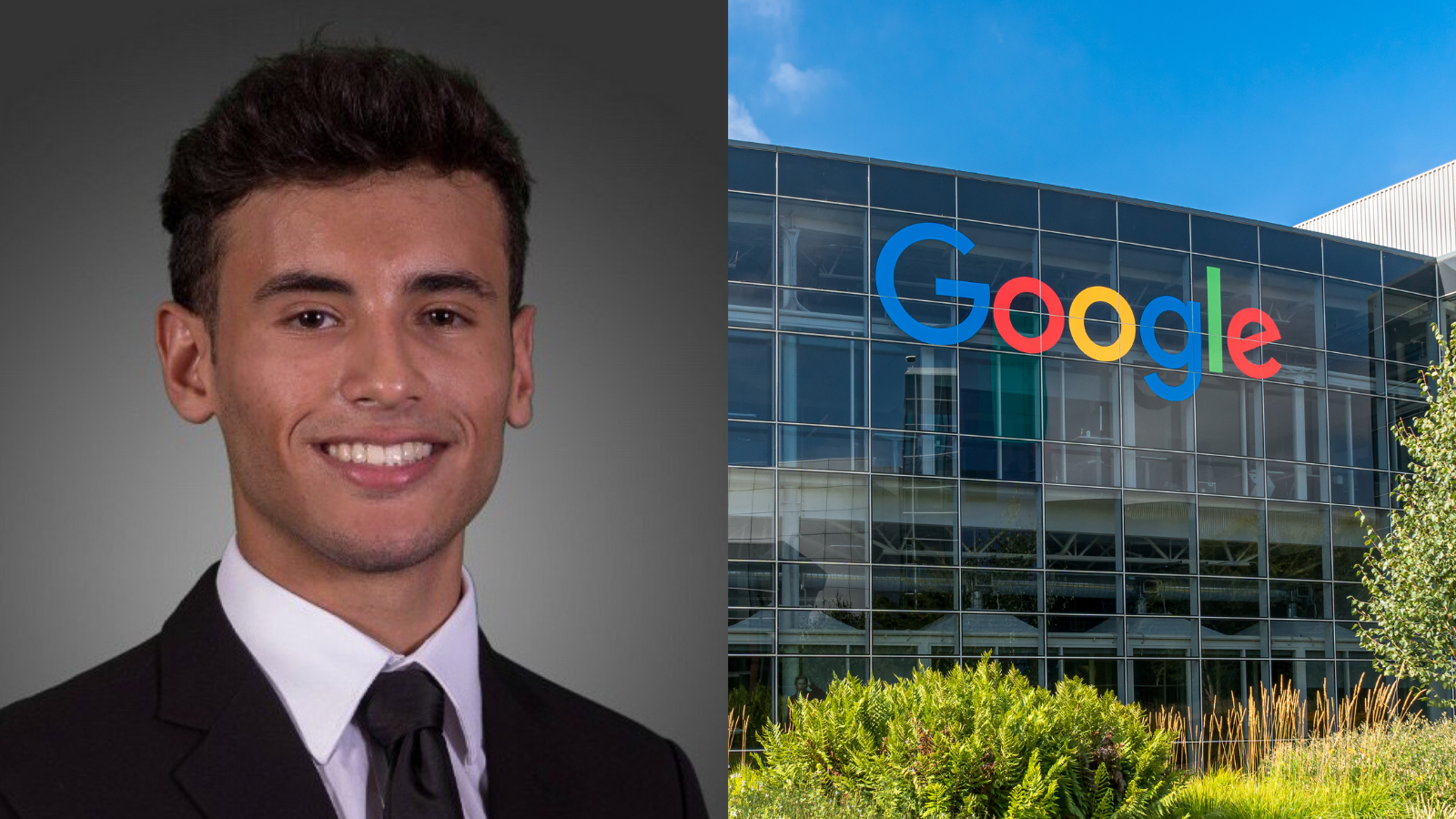 By: Day Rankin
Frederick "Freddy" Santiago doesn't call himself a genius. Instead, he attributes his success and leadership to the simple things like: hard work and happiness. The Career Prep Fellow shares his experience—moving from the U.S. to Colombia and back, re-learning English, and stepping outside of his comfort zone to find his voice as a future business leader in the tech industry.
When did you first learn about opportunities in Science, Technology, Engineering, and Mathematics (STEM)?
In middle school, this one person came into my class and talked about his background. He was a valedictorian who went to this really big high school for STEM. That really motivated me. I wasn't the biggest genius, but I applied to the same school, which at the time was in the top 15 hardest magnet schools in the nation for STEM.
I participated in a Computer Science program in high school, then discovered the possibilities of a Computer Science degree in college. I honestly didn't understand the job of a Software Engineer until college.
In terms of your Career Prep experience, what has been the most empowering moment for you?
Before Career Prep, I was focused on optimizing for higher compensation and company recognition. After doing some of the MLT assignments and talking to my Coach, my values have evolved. I'm putting more weight on factors such as the projects I'll be working on and the culture of the team. The decisions that I've made for my career have gone beyond just monetary and being the successful Elon Musk-type person. It's been more about what makes me happy and understanding what works more for my personality.
It's not just about being aggressive. I was like a robot at one point just cranking out stuff. I have developed into a better leader because I'm more understanding of the successes of others and my values have been more emphasized. I want to help people more. I want to give back more.
In the beginning, you go through the career, you go through interviews, all these things, and sometimes you neglect actually thinking about what you want for a career, things that go beyond posting on LinkedIn, "Hey, I got this internship, everyone. Look at me."
How did you land an internship at Google?
The recruiter I know from Google works directly through my university. I already had an ongoing connection with that recruiter, and it kind of came to that sense. But also having connections through MLT and being able to attend some of the events, when Google was there, I was able to understand some of the requirements that Google was looking for in their candidates. I also attribute landing an internship at Google to solving many "Leetcode" style problems and participating in mock interviews. The mentorship that I received provided guidance throughout the interview process. That helped prepare me. 
That's amazing. Is there any advice to share with students who are interested in MLT's Career Prep program but may be nervous about the application process?
MLT is definitely worth it. What I'm thinking in terms of advice is: start early. You need a recommendation letter. I would say – talk about the things that motivate you. It's also important to emphasize some of the challenges you've had, and some things that you are trying to change. 
How does your heritage influence your leadership?
I feel like in terms of my leadership, that sense of Hispanic culture shows up as just being happy. I think Colombia was once considered one of the happiest countries.
So, when I think of Hispanics and the way my leadership has been affected it's about being optimistic, and also hard-working. Hispanics tend to be very hard-working. Those are the two things that really come to mind.
___
College Opens One Door. MLT Opens the Rest.
Learn More about MLT's Career Prep—the program providing Black, Latinx, and Native American college students with the right tools and resources to graduate with a quality job offer.