From South Central to Software Engineering
By Day Rankin
Josue Lopez is an MLT Career Prep Fellow studying software engineering at the University of California Irvine. His story is one of sacrifice, determination, and overcoming challenges as a first generation college student to achieve his goals.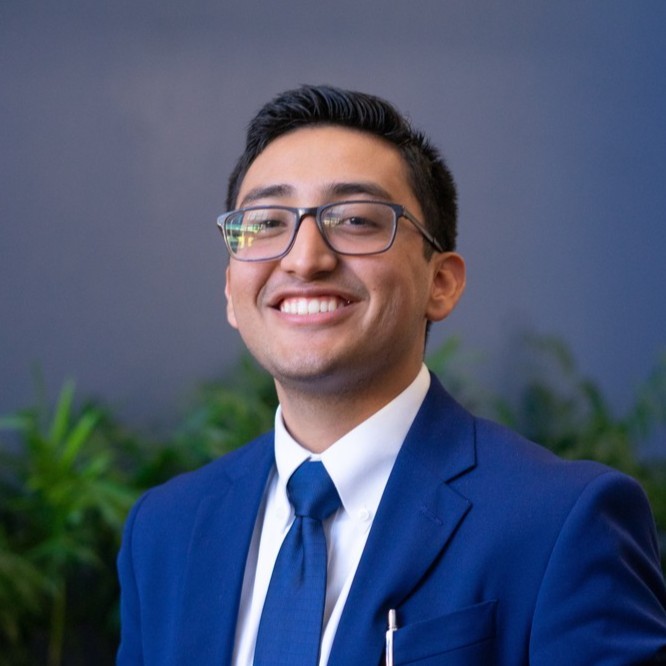 Born and raised in South Central LA, Josue Lopez says he was "immediately baptized into [a] fear of violence, fear of gangs, fear of police" but that he also dreamed of a brighter future for himself and his family. 
"I think something that really influenced my life is trying to pursue a brighter future through STEM," Josue shares. He says he found STEM, and STEM found him. This "mutual love," as Josue calls it, has helped to direct his path to success. 
Josue recalls that as a young student, he was involved in math competitions and eager to learn advanced content. He even studied algebra when he was in the third grade. By the time he was in middle school, Josue says he was already fantasizing about calculus and admiring the work of motorcycle engineers.  
Forgoing college was not an option, according to Josue, and the decision to attend was much bigger than his career dreams and aspirations. Honoring his immigrant parents and the sacrifices they made to provide a better life for him and his siblings, Josue says, was his motivation. 
Still, he says, there were obstacles that came with being a first generation Latino student. One of the challenges Josue faced was feeling intimidated by the college admissions process. As he explains, "It is difficult as a first gen student to know how the system works in America. It's like heading into a maze in a tunnel and blindfolded. You don't know where to go."
As Josue approached his last years of high school, he says he realized that earning good grades wasn't enough. He reached out for support from counselors and organizations that could help his vision for a better life become a reality. Josue says having the courage to ask questions was key for discovering what was possible. 
Josue says one of the organizations that helped provide clarity and career guidance is MLT and its Career Prep program. In particular, another student shared that engaging with Career Prep would provide a chance to attend the annual Tech Trek event. After learning he would have the opportunity to attend the event in Silicon Valley and connect with top tech companies from around the country, Josue says he was immediately attracted and decided to commit to the 18-month program. One memory he recalls is attending a gathering at LinkedIn HQ, for Tech Trek 2019. After a "sensation of euphoria" rushed through him, Josue says he knew he was at the right place, at the right time. 
But Josue says, it wasn't just Tech Trek that made a lasting impression. He says his Carer Prep Coach provided him with the resources and industry insights to actually pave the path to a career as a software engineer. Josue recalls discovering that his purpose was bigger than small coding projects. He says he went through a transformative process with his coach, creating a customized career roadmap for professionalism and success.
Another exciting aspect of his MLT experience, Josue says, was connecting with a cohort of individuals who have become like family. He readily admits he was nervous about his background when he first joined Career Prep but after meeting other students, that nervous feeling was replaced with a sense of camaraderie and confidence. He remembers his relief at discovering students with similar backgrounds, who were yearning for experience and growth—just like him. 
Now, a senior set to graduate in June, Josue says going from having zero job offers to five, in just eight months, speaks to how MLT can accelerate your network. Josue is proud to have signed onto a full-time software engineering position with Target. 
His vision, Josue says, doesn't end at Target. He says he wants to pay it forward by creating economic opportunities for his family and community, and offering advice to other students set to be the leaders of tomorrow.
___
College Opens One Door. MLT Opens the Rest.
Learn More about MLT's Career Prep—the program providing Black, Latinx, and Native American college students with the right tools and resources to graduate with a quality job offer.