Four Ways to Decompress and Experience the Power of Gratitude
by Shanita Liu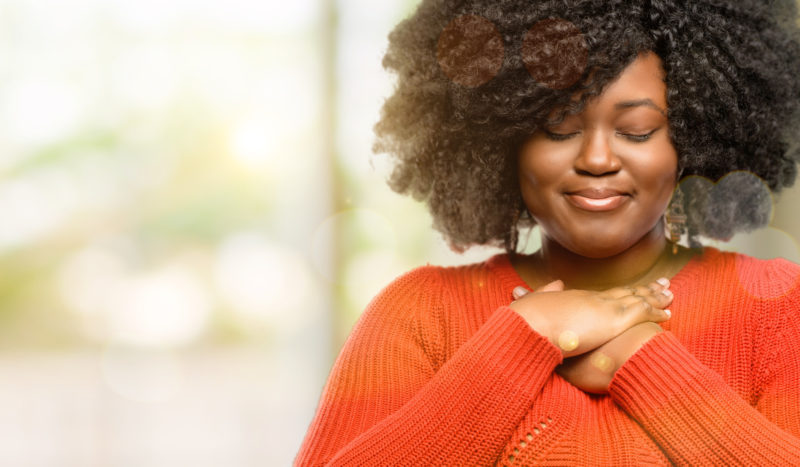 Life gets hard at the end of the year. We are hit with demands that range from holiday planning at home to end-of-year deliverables at work, and that doesn't include the growing political, environmental, and economic stressors that we face in our communities. It's so easy to succumb to doubt, discouragement, and distrust. When I feel any of these emotions creep up, I turn to my one of my much-loved daily rituals—practicing gratitude.
As you know, gratitude means being thankful for what you have. What I love about gratitude is that it doesn't take a lot of time, it's accessible to everyone, and it's straightforward. Here are some ways to express your appreciativeness.
Think it—Do you know the saying, "Your thoughts create your reality"? It's so true. The next time your brain feels fried, take a minute to pause and reflect on what you're grateful for, e.g. I'm grateful to have another day ahead. Not only will you feel a sense of peace, but that peace can set the tone for the rest of your day.
Feel it—You can sense gratitude in your body while taking deep breaths or exercising, e.g. I am thankful for my beating heart. Or, you can even show it to someone else with a hug. The exchange of upbeat energy in your body is powerful, so don't hesitate to lean into that force, especially during tough moments.
Write it—Whether you handwrite in a journal, text on your phone, or type on your keyboard, capturing what you're grateful for on paper or an electronic device can instantly make you happier, e.g. I am thankful that someone cares for me. Some of the most successful professionals in America keep a gratitude journal, just ask Oprah.
Speak it—Voicing "Thank you" or "Thank you for…" goes a long way. Communicating your gratitude sends good vibrations to others and prompts those around you to respond with kindness.
Most importantly, gratitude is like a two-way street. The more you share your appreciation to, for, and with others, the positive energy comes right back to you.
So as you wrap up the rest of your year, no matter who or what tries to derail you, say "thank you."
---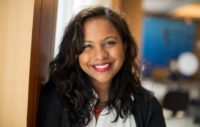 Shanita Liu, MPA, CPC is a Coach for the MLT Ascend Program. She is a native of New York City and a certified transformational life coach. She teaches ambitious women how to reclaim their time and sanity while getting it all done. To learn more about Shanita Liu, visit http://coachshanita.com/hacks/.