Cracking the Code to GTO
Faisal Gedi is an MLT Career Prep Fellow and software engineer. Here, Faisal shares what he appreciates about his field, and how MLT prepared him to "GTO" – get the offer – for a career in the tech industry.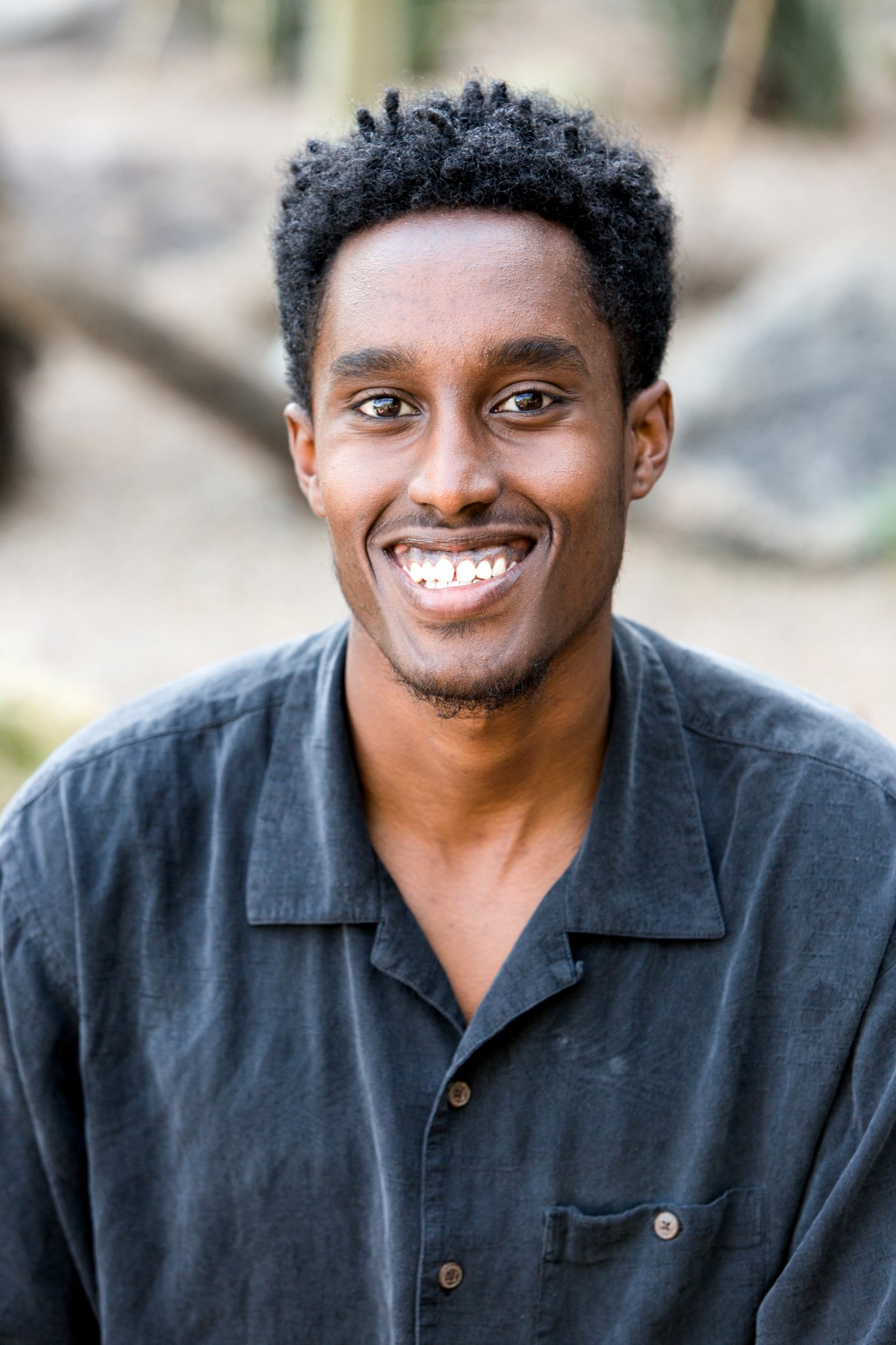 Q: What led you to pursue a career path in software engineering? Why did you find this to be an attractive career path?
I love the ever-changing nature of technology. There are so many facets and so many different approaches to take. Every single problem could be solved in many different ways. It's like art. Also, technology is leading the change in the world, so it was sort of a no-brainer to want to be a part of that change.
Q: The tech companies you've worked with (Facebook, Pinterest) are often integral parts of our lives. How do you think about how your work as an engineer affects people's lives?
I think I always wanted to have a career that would affect people, but with software engineering, I take pride in the fact that my work can affect people at scale—sometimes millions at a time. I need to take into account how people think differently, and how my work can be used in a fashion I didn't think about. I love the fact that we work closely with designers and user researchers who really take into account how what software engineers create can impact users.
Q: How did MLT Career Prep's software engineering track help you advance toward your career goals?
Career Prep's software engineering track gave me a lot of clarity and insight into the more intricate details I had no idea about—like how to interact with my managers and coworkers, choosing between companies, budgeting, types of interview questions, and exposure to industry professionals.
Q: When you were in Career Prep, did you learn anything about yourself or the software engineering field that surprised you?
A huge takeaway I got from Career Prep came during Tech Trek (MLT's annual bootcamp for software engineering majors), where we had someone come in and share how a career in the software engineering field evolves over time. I got a sense of what the future would look like in a couple of years, or at least what the industry standard is. Previously, I was just focused on getting in — not what I would do once I got there.
Q: What are some of the specific ways MLT Career Prep prepared you to navigate the workplace?

Career Prep helped me with the practical things that it takes to be successful in the workplace. Landing a great software engineer role isn't just about the technical skills you have; a lot of it is how you present yourself professionally. The brag book was particularly helpful. Having a written account of what you've done and being able to speak about your work creates value in your performance. This is helpful not only for your internship, but your full-time role as well. MLT also helps clarify expectations of what you want out of an internship, and gives the breakdown of how to "GTO" (get the offer). Lastly, MLT's workshop on advisors, mentors, and sponsors really led me down a path to connect myself with people who not only can inspire me, but assist me in getting to where I want to be.
Q: What's your current job title and company, and what do you work on within your role?
I am a Software Engineer on the Ad Formats team at Pinterest. It is an experimental product team that handles a lot of the ways to format ads to give pinners and advertisers the best experience. I've been working full-stack across mobile and web, allowing me to work with many different platforms and technologies.

Q: What would you say to other young professionals considering the software engineering track of MLT Career Prep?
MLT's software engineering track can give you a clearer understanding of what it takes to be successful in the software engineering industry. Whether that's how to correctly prepare for an interview, knowing what types of software roles there are, or learning how the industry is run, MLT will have you prepared.
Q: Why do you think diversity is important in this field?
Tech is one of the most influential fields right now. You can literally get your product or service to millions of people. Tech companies are reaching the entire globe and, unfortunately, these companies don't look like the people they are serving. I think that with diversity in the tech field, we will be able to serve communities better. Tech has already done so much, even with huge disparities in diversity. Imagine what could be done if everyone was equally represented.
Q: What gives you hope?
The new renaissance is in technology and software engineering. People are allowed to create whatever they put their mind to. You can start with a blank screen, then entirely and independently focus on building solutions to problems. This industry gives me hope because of the freedom it brings. And as more and more groups of people have the capabilities and access to be a part of this industry, we can build solutions to our world's problems.
Q: Is there anything we didn't ask that you'd like to share with our audience?
MLT's Career Prep really "slowed the game down" for me. With its help, tech didn't feel like I was in this fast-paced environment in which I was just barely getting by.