Being Bold. Breaking Barriers.
By: Amber Richardson
Darryn Lee, Dartmouth Tuck '19, is among a select group of MLTers who were also presidents of their MBA graduating classes. A Fellow in MLT's Career Prep and MBA Professional Development programs, Darryn speaks about growing up in Compton and Long Beach, and how he navigated his way to the Ivy League.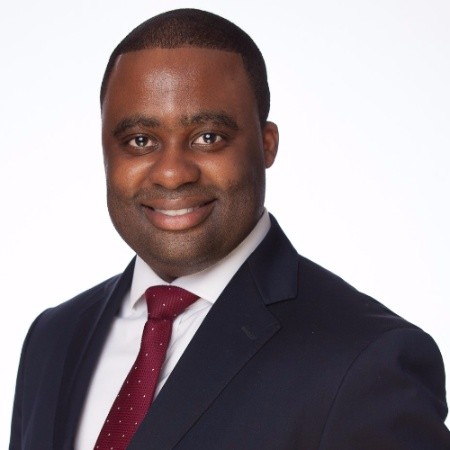 Darryn Lee (Dartmouth Tuck '19) grew up with a single mom, in Compton, CA., and moved to the projects in Long Beach, CA when his mother married his current stepfather. In both neighborhoods, gangs were a part of everyday life. He remembers watching television shows like Living Single and The Fresh Prince of Bel-Air, and seeing a lifestyle very different from his own. "Those shows were pivotal because I was seeing something that wasn't in my day-to-day life: well-to-do Black Americans," he recalled. "There were things I wanted to do in school but couldn't afford, like playing an instrument, and I was tired of worrying about money everywhere I went. I thought, 'What's going to help me get out of this situation?'"
There were things I wanted to do in school but couldn't, like playing an instrument, and I was tired of worrying about money everywhere I'd go.
Passionate about pursuing a college education, Darryn was one of two students selected out of 30 students in his middle school for admission to the highly competitive California Academy of Mathematics and Science (CAMS), a public magnet high school that was nationally ranked in the top 25 public schools. The school charged $400 each semester for the school bus, which Darryn couldn't afford, until he met a distant uncle who became a close mentor and sponsor. The uncle paid for Darryn's transportation and other activities. While at CAMS, Darryn sought out leadership programs to help him prepare for success. Darryn says programs like the Academy of Business Leadership, South Central Scholars (SCS), and the UCLA Riordan Scholars Program taught him about personal investment, wealth building, and financial services. "I learned that you can structure your money to make money for you, and that became appealing, as I thought about how best to help my family, my community, and myself." From that moment, he began plotting his career course around financial services. He set his sights on becoming the CEO of a global company—a goal that has not changed.
When he was in high school, Darryn learned about MLT from a mentor. He immediately felt MLT would be an excellent opportunity to meet like-minded Black and Brown people. So, he applied and was accepted during his sophomore year of college. Darryn credits MLT with helping him better understand how to interact with people in the business and finance realms. MLT also taught him to be scrappy. "You learn that you've just gotta go take it," he says. "Now, if I want an opportunity, I don't wait for it to come to me."
In this spirit, Darryn decided to pursue financial services internships while in college, at Temple University. A mentor recommended that Darryn pursue asset management instead of investment banking, so he could position himself to learn more about wealth building. Darryn secured an internship at a hedge fund freshman summer, at AIG Investments sophomore summer, and at BlackRock junior summer. Securing BlackRock wasn't easy, though, because the company didn't recruit at Temple University. Darryn says he was persistent because he knew they'd have a robust training program that would set him up for success. Darryn says that without MLT, he wouldn't have landed the internship. "MLT gave me tremendous confidence to be bold and pursue things I may not have otherwise," he said. "I found out about an event that BlackRock was hosting near me. I showed up unregistered, unannounced, and they let me in. I networked for the next six months and even skipped class to meet with them. I went after it hard." Darryn was studying abroad in Spain when BlackRock called to offer him an internship, and he remained with the company for the next six years.
MLT gave me tremendous confidence to be bold and pursue things I may not have otherwise.
His confidence was also critical to Darryn's race for student body president at Tuck. He says that when he ran, there hadn't been a Black student body president in more than ten years. "I was nervous, but it wasn't a function of 'I can't do this'; it was 'How will they receive me?'" Six people ran for president, and Darryn won the election with more than 50 percent of the vote in the first round.
During his campaign, Darryn pledged to break down barriers at Tuck by deepening connections between first-year and second-year MBA candidates. He promised to create opportunities for students to understand and appreciate one another's cultures, and work toward eliminating silos that prevent entrepreneurial collaborations between the different graduate schools. He also pledged to help strengthen the career development efforts on campus. Darryn made significant progress during his two years in office, including creating a Tuck Ambassador position for cross-graduate school collaboration; establishing an International Experience Chair to support various cultural activities and improve students' cultural understanding, and establishing a robust co-funding effort with the Career Development Office.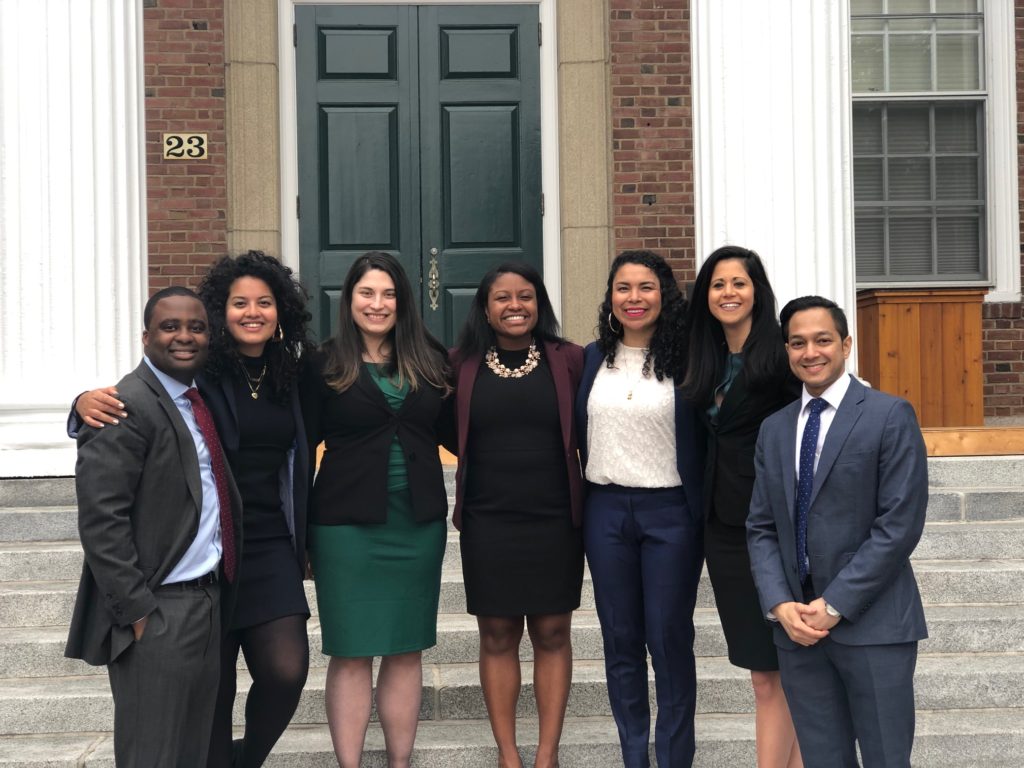 Darryn's commitment to diversity carries over from his time at BlackRock. When he arrived at the company in 2010, he was one of just two Black interns out of a global class of 150. He made a commitment to increasing that number and eventually became founding East Coast Campus Recruiting head for BlackRock's MultiCultural Network (MCN), an affinity group that focused on attracting, engaging, and retaining diverse talent. He leveraged that role and his connections to create more pathways for underrepresented students to pursue careers in asset management.
Darryn also helped organize a program for undergrads from across the country to learn about BlackRock. Attendees were placed on the fast track for internship interviews. In addition, successful students received $12,500 in tuition assistance. Darryn worked one-on-one with many students to prepare them for interviews. "We had a lot of diverse students coming in, and they crushed it!" He added, "We were able to show that relationships with these programs and the strategy to cast a wider recruitment net yielded a track record of high-performing diverse talent. By summer 2016, we had increased the Black and Hispanic percentage of the intern class to 30%."
But the work doesn't stop at recruitment. Darryn says that companies need to prioritize the retention of diverse candidates, and they can do this by thinking about the network they're ultimately creating. "CEOs need to think about the training and support they're giving Black and Brown people while they're with the company." He adds that companies need to also be introspective about what is causing diverse talent to leave their organizations, "like inequities in pay and career advancement."
Once he accomplishes his "private sector goal" of becoming CEO of a global company, Darryn plans to move on to his next objective: running and winning a seat for public office. "I think the public sector needs more people with a private sector background to bring that business mindset and approach," he says." He wants to be remembered as someone who had a broad impact and helped a lot of people, "someone who took the risk and created the opportunity to not only improve my circumstances, but to improve the circumstances of others, especially Black and Brown people."
One of Darryn's favorite songs is "03′ Adolescence." In the song, rapper J. Cole describes his experience growing up in Fayetteville, North Carolina, and the tension between himself and his friends as he became more successful. "It reminds me of situations I grew up in," says Darryn. "I felt like I needed more, but didn't realize that some of the gang members and friends I grew up with were looking to me for inspiration. I found myself not fully understanding the magnitude of the opportunities I've been given and the type of people I've been involved with."
Darryn says that if he could talk to his 18-year-old self, he'd tell him not to carry the fear of inadequacy that he once felt. "I had this perception that because a person comes from a certain socioeconomic background or had certain experiences or privileges that I didn't have, that they were more advantaged or smarter than me, but that's not the case. In fact, I've seen people get special treatment for mediocre work, but they're not better than me or the next Black person. That thinking used to influence my decisions, such as not applying to an Ivy League school during high school. Now, I do not have that fear. I'd tell my younger self: 'Don't even focus on that. Don't compare yourself to others. Your benchmark is what you create based on your goals and values. Keep focusing on that, and you're gonna' shine.'"