A Guide to SXSW: Experiences Had & Lessons Learned
by: Angie Kirk and Beena Kavalam 
We've all read and heard about the annual South by Southwest (SXSW) gathering in Austin, TX, but MLT coaches Angie Kirk and Beena Kavalam report actually attending the event exceeded their expectations. They share their experiences and tips on how to best navigate the uber conference and festival.
The Festival/Conference
SXSW provides the opportunity to engage with founders, professors, celebrities and politicians through a bevy of presentations, exhibits, demonstrations, films, and musical shows. There are also "houses," which are immersive experiences that provide a deeper interaction with the content a particular organization is presenting.
Incredibly, in just one day there were 212 separate events to attend… before noon! Imagine how many more speakers, films, shows and demonstrations were available throughout the full day—especially since the last events of the day weren't scheduled to begin until 11:30 p.m.
There are countless activities, and to be upfront, all these options make SXSW a fairly expensive conference. The price starts at about $825. As you move closer to the event, it becomes more expensive. Act early! Waiting until the last minute not only costs you more, but hurts your chances of getting nearby accommodations. In 2019, organizers instituted a student price—$395. Take advantage of this! It gives you just as much access as the full badge, at a more affordable price.
We know you're wondering. Yes, there are DJs, parties, and plenty of  food. While the social activities are enjoyable, they are not nearly as exciting as the information you'll take away from the event. As cool as SXSW is, it can be super overwhelming and extremely easy to get distracted. Below, you'll find some specific strategies Beena shares on how to best navigate SXSW.
Preparing to Attend the Conference:
Buy the Interactive Badge you'll need to attend key sessions.

Download the SXSW app. This is key to understanding and planning for all the sessions and opportunities.

Mark as "favorite" all the sessions you want to attend, then prioritize them.

The sessions are at different sites around the city, so map out your plans to optimize your schedule, adding time for  travel and networking!
While You Are at SXSW:
Plan to get to the keynote sessions (and those with celebrity headliners) 30-60 minutes early to ensure you can get in. Even after waiting 45 minutes for one popular session, the room filled up and we were turned away.  

A-gamer tip: Talk with people while waiting in line!  You'll likely need to initiate the conversation. It was as easy as saying, "Hi, I'm Beena," with an outstretched hand, a smile, and great eye contact. Using this technique, I met a documentary filmmaker from Australia, designers from Denmark, a journalist from Germany, a government worker from Canada, a publicist for well-known celebrities, senior executives and recruiters in tech, and a social media influencer who pointed out a millionaire impact investor standing about five feet away from me! Whew!

Connect with folks using LinkedIn – the QR code feature is super handy in facilitating connections.

Keep your eyes peeled! At the airport, I spied President Obama's strategic advisor Valerie Jarrett, and

Felicity

actor Scott Speedman.

Memorialize your experience by takings some pictures and posting to social!  

Make sure you check out some of the "houses" in between sessions or in the mornings. On our last day, we checked out the SAP, Dell, Samsung and Accenture interactive "houses" showcasing their newest technologies. The Accenture interactive session was fantastic! I learned about all emerging tech trends and got to demo some new technologies.
After the Conference:
Complete your follow-ups with people you met in a timely manner. LinkedIn or the QR code are great tools for streamlining this important task. For formal new business contacts—especially executives and tech leaders—I would write a short note recapping our interaction and asking to connect and stay in touch.

Keep a journal on what you learned. There's a lot of information and so much going on overall at the conference that it can be nearly impossible to remember it all. I'm a visual person, so I take some quick pics and then write a few notes so I remember my key findings from the sessions.
SXSW is a high-profile cultural event, and its influence continues to grow.  Each year, there are more experiences and opportunities that, when optimized, can be useful for enhancing  professional development and boosting one's career.
---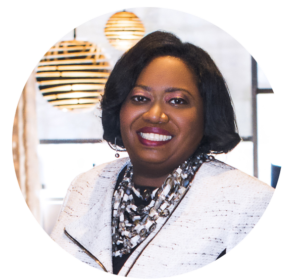 Angie Kirk is the Director of MLT's MBA Professional Development Program. She has more than 15 years of experience in operations, entrepreneurship, human capital and non-profit leadership. Angie holds a BA in Finance from North Carolina A&T State University and an MBA from Virginia Commonwealth University in Richmond, in addition to PHR and SHRM-CP certifications. Angie lives in Washington, DC and loves to travel.

Beena Kavalam, MBA, PCC, CPCC  is a Senior Coach with MLT's Professional Development program, who specializes in helping fellows interested in the Tech and CPG industries. Beena has a MBA from NYU Stern School of Business, a BA from Rutgers University in Biological Sciences, and her executive coaching certifications from the International Coaches Federation and Coaches Training Institute.  Beena lives in the Metro NYC area.