To Tech and Beyond: How MLT's Tech Boot Camp and Pre-Internship Seminar Prepare the Next Generation of Tech Leaders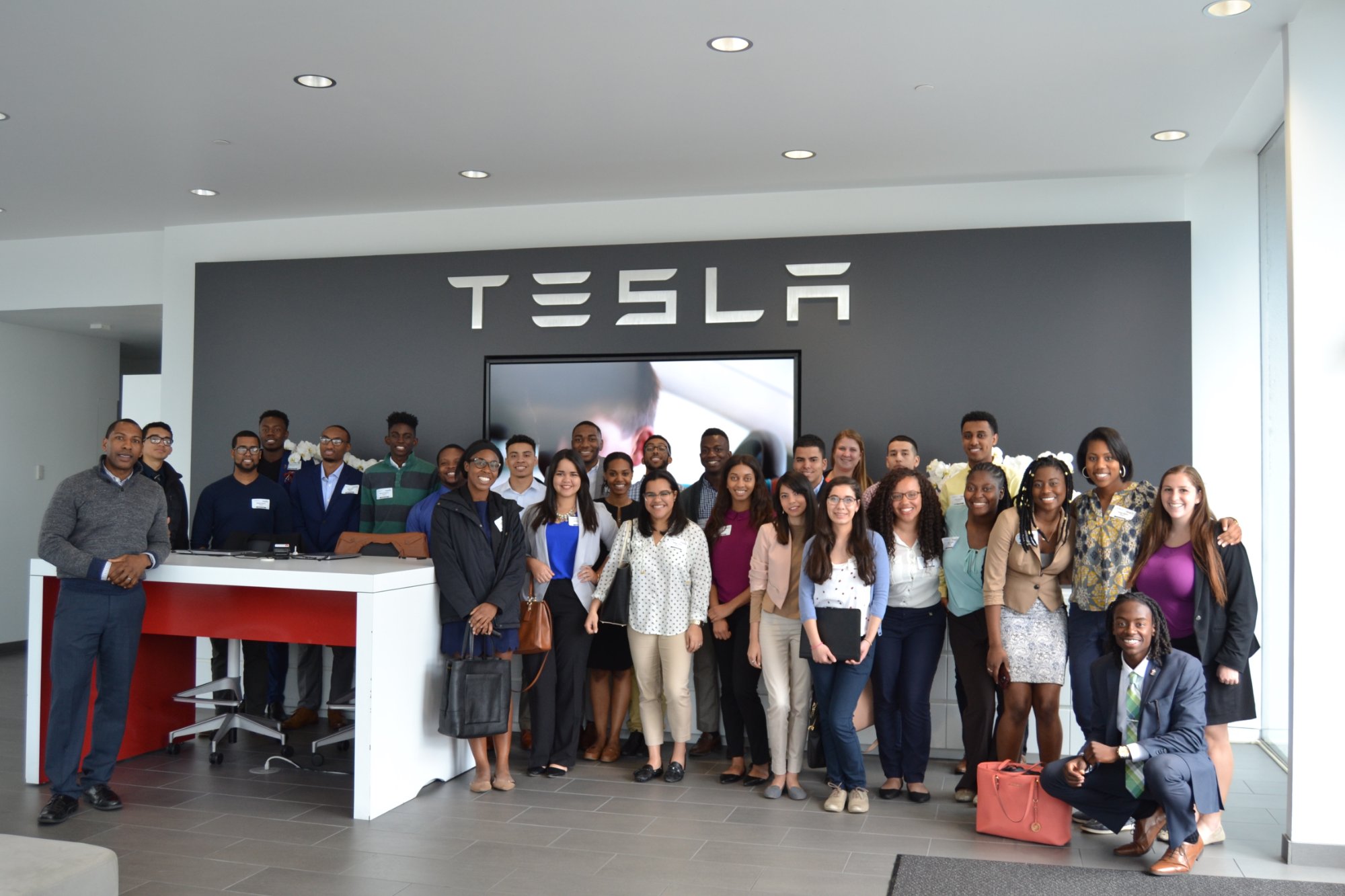 By Kristen Shipley, Career Prep 2018
This year our annual Career Prep Pre-Internship Seminar and Tech Boot Camp was hosted by our partners at Intuit and LinkedIn. Fellows had a weekend of coach sessions, engaging workshops, site tours and LinkedIn CEO Jeff Weiner even payed us a visit. Learn more about the action packed weekend from Career Prep Fellow Kristen Shipley below. 
This post originally appeared on Kristen's LinkedIn page. 
From the east coast to the west (a.k.a. best) coast, the Management Leadership for Tomorrow (MLT) 2017 Career Prep cohort of about 300+ students from universities across the country met in the Bay Area of California for the 2017 Tech Boot Camp and Pre-Internship Seminar on April 6-9, 2017.
As a third year college student preparing for another internship in Silicon Valley in Summer 2017, the Tech Boot Camp could not have come at a better time.
Through a series of tours, workshops, networking sessions and talks, my peers and I gained a greater understanding of the tech field we would soon enter as either interns or full-time employees. Hosted by Intuit and LinkedIn, these two events focused on a number of crucial skills including performance management, presentation skills, and core functions.
After a night of no sleep to make sure I caught an early flight, I arrived to Cali excited to be in the Bay and tour Tesla! Students in Tech Boot Camp split into three groups to tour one of three companies: Tesla, Facebook, and Salesforce. As the bus arrived at the Tesla Factory in Fremont, everyone perked up. As we headed for the lobby, management reminded us, per our Non-Disclosure Agreement (NDA), we could not take pictures or video inside. After a brief presentation on the background of Tesla and overview of their mission, we connected with employees and interns at Tesla.
Finally, we got to see a sneak peak behind the action. The tour was incredible!
Check out the video above for a peak of what we saw on the tour. I left Tesla determined to make it the next car I buy, as I left with the other fellows still buzzing from the tour.
In terms of real-world experience, Intuit hosted a prototyping session where we used research gathered from our family and peers to find a problem and create a solution. In groups of 5-7 students, we talked about our research and brainstormed solutions that we then "built" via paper and sticky notes to create a prototype for customers (Intuit employees) to critique. We received real-time feedback on our projects, which helped us to make adjustments to our product. Even though it got frustrating at times, I loved this project because of the collaboration and creativity involved. In the end, it was cool to learn about and do something that employees at Intuit do to create their products.
As we all prepare to take on different roles this summer, we attended workshops specific to the core functions we will be interning in. For example, since I will be working in marketing, I participated in the Revenue track, which focused on Online Advertising, Sales and Marketing. During all of the workshops, we learned more about specific functions and what success looks like within that function.
The workshops featured panels, case studies and activities that made us feel more confident about the work we would do in our internships. During one of my sessions, I met someone in the role and company I wish to pursue upon graduation whom I hope will be my mentor for the summer. We also presented personal brand presentations with partner companies and received feedback on our presentation skills and ways to enhance our brand to stand out as summer interns and full-time employees.
"It's hard to pick my favorite session. I genuinely enjoyed most of them because I was able to get specific industry knowledge and learn things that will make me more successful on the job." – Gloria Samen, Junior, Economics and Africana Studies, Wellesley College
Beyond traditional networking opportunities, networking during tech boot camp was more fun and personalized. In addition to panels and the traditional career fair set up, companies hosted dinners with small groups of us at local restaurants to get to know us and talk about career advice and opportunities at their companies.
During my dinner with Ebay, I felt more connected to the employees and got to learn more about them on a personal level, which I greatly appreciated. LinkedIn also hosted an informal event for us with food, music, dancing, photos and games, where we could connect with LinkedIn employees and each other.
After talking to my cohort, we agreed that one of our favorite parts of the Pre-Internship Seminar  was hearing LinkedIn's CEO, Jeff Weiner, speak about compassionate leadership.
"My favorite session was getting to hear from the CEO of LinkedIn. I loved how he outlined the difference between empathy and compassion: Empathy is being able to feel what another person is feeling, whereas, compassion is seeing what another person is feeling by putting yourself in their shoes and being able to take proper action. Overall, hearing from the CEO taught me how to be compassionate when interacting with others and managing people, which is a quality that I believe is very important." -Racquel Downing, Junior, Business Management, Georgia State University
At the conclusion of the conference, we all came together to have a real conversation about some of the challenges we would face this summer and how to be better advocates for ourselves and support each other. I valued this conversation with my peers because I know that in about a year, we will live and work in similar industries and areas, and we will look to each other for support.
"The relationships formed are forever. I am so thankful to be a part of something bigger than myself, bigger than all of us." – Travis Gayle, Junior, Computer Science, University of Notre Dame