MLT Partner Spotlight: How Clorox is Building a Diverse Talent Pipeline
By: Melinda Halpert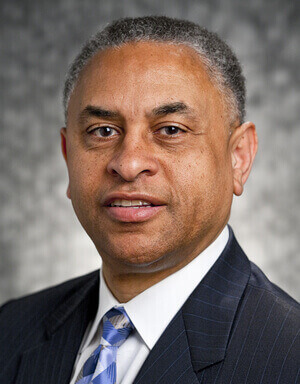 The Clorox Company, a longstanding partner of MLT, has had a banner year in career advancement for minorities.  Of 19 African-Americans recently promoted to Senior Manager or higher, 18 received training and coaching through MLT's Career Advancement Program (CAP).
We spoke with Erby L. Foster, Jr., Director, Diversity & Inclusion at The Clorox Company, to learn more about how diversity is embraced at Clorox – and how MLT is making an impact.
Wow! That's quite a record where 95% of African-Americans recently promoted to senior manager or higher had experienced MLT's CAP programming.  Was MLT integral to this success? 
We look to MLT for help to recruit top talent. Our challenge – like many companies – is retaining our minority talent. Clorox has a promote-from-within culture, so we worked with MLT to adapt CAP training and coaching to benefit more of our rising leaders, earlier in their careers – 2-3 years in. We found that is a critical time to bolster confidence and give our high-potential staff a better sense of how they are performing and where they are heading.  They obtain a clearer understanding of what they need to do to move to the next level and beyond.
What do you think makes MLT's career advancement training effective?
CAP's focus on soft skills, combined with intensive, candid coaching gives Black and Latino staff valuable insight into themselves and what they need to do differently to advance in their careers.  MLT creates a safe environment for people to be authentic and vulnerable as they navigate cultural issues.
What do your colleagues say they got out of their CAP experience?
First, that the executive one-on-one coaching is brilliant!  People welcome the chance to open up and explore questions with a knowledgeable coach – questions they might not otherwise address or feel comfortable doing so with their managers or their peers.  If I'm one level below director, I might not realize the one thing that is holding me back from the next level. That's where the executive coaching comes to play.
Next is the recognition that "I am one of a set of other high-performing peers."  People see that they are part of an important and diverse network that is making a difference at Clorox. They meet other Black and Latino colleagues who they might not have known before, and now they are tapped into a bigger group to run ideas by and get support.
The last benefit is "paying it forward."  Our CAP "alumni" are eager to refer and recommend this training to others.  And that enthusiasm becomes infectious as it helps build our leadership networks.
You have said that "diversity drives innovation" at Clorox.  Could you tell us more?
If we only recruit at the same few MBA schools, we are going to end up hiring the same kinds of people. And that will only lead to consensus – not break-through thinking and innovation.  We value diversity of thought, experience, and worldviews.  We want people who understand consumers and whose insights will help us grow global markets. That's why giving people exposure to MLT's CAP training earlier in their careers is so helpful.
How have Employee Resource Groups (ERGs) factored into Clorox's business impact?
Several successful product launches originated with our ERGs.  Colleagues in our Latino ERG identified a new business opportunity for Latino Millennials who crave home-cooked meals but don't have the time or recipes to prepare them.  Our team created the business plan and strategy that led to the acquisition of Nueva Cocina®, a packet of ingredients that creates a delicious Latino meal. It became the winning idea for the company's innovation contest. Nueva Cocina® now includes 9 new products developed in less than 1 year. That speaks volumes about the value that a culture of inclusion brings to business.
Proof of your point that diversity drives innovation.  What makes the relationship with MLT successful?
My background is in finance and accounting, so I look at diversity as a business – and our ERGs as strategic business units.  I see how diversity is moving the needle in our company.  MLT has the unique vantage point of seeing diversity in action across the private and social sectors. They are big picture people.  And they share many of the same values as Clorox.  We believe in stretching for results, doing the right thing, taking personal ownership, and working together to win.  When partners share the same core values, great things happen – for our people, our organizations, our communities, and our country.