MLT Love Series – February 2017
By: MLT Staff
Throughout the month of February on our MLT social media pages, we featured the love stories of MLT Alum who found their significant other because of MLT. We have compiled all of their stories to share in this blog post. Read the 2017 #MLTLove stories below. 

---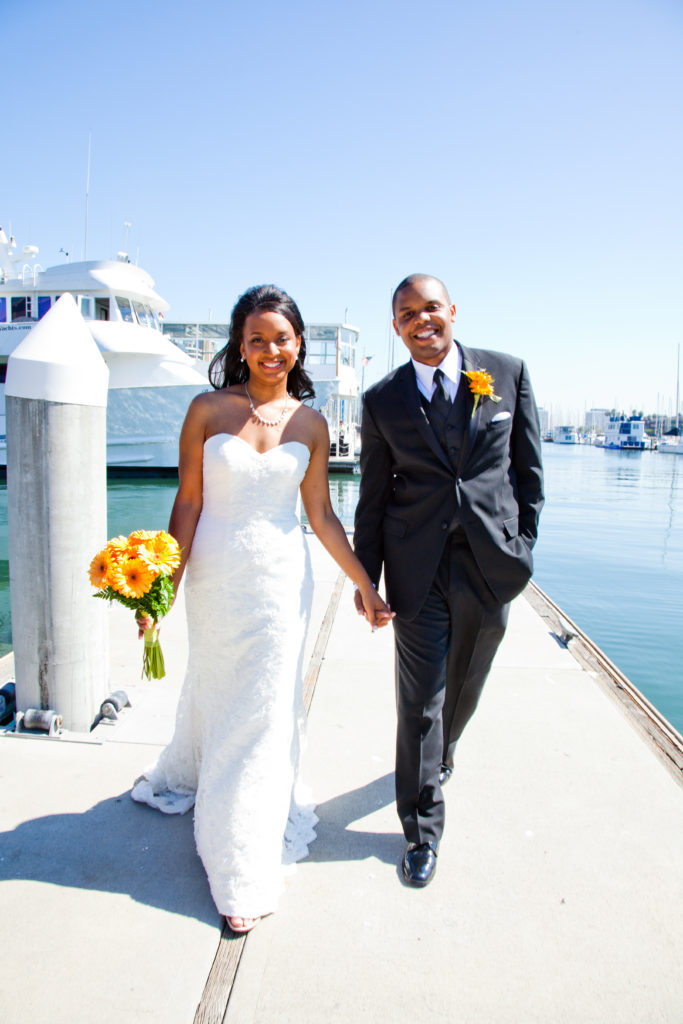 The Couple:
Britt Eason and Jamal Eason
MBA Prep 2009
How they Met:
Britt and Jamal initially meet virtually during a MLT career exploration call. The call was suppose to be a 15 minute chat but it turned into a 2 hour call about their careers and lives. They ended up meeting in person several weeks later at an MBA Prep Conference and have been talking to each other ever since. They have been happily married for the last five years.
Current Professions:
The couple lives in the San Francisco Bay Area where Jamal is a Product Manager at Google and Britt is a Technical Program Manager at LinkedIn.
---
The Couple:
Wilson Muscadin & Andrea Muscadin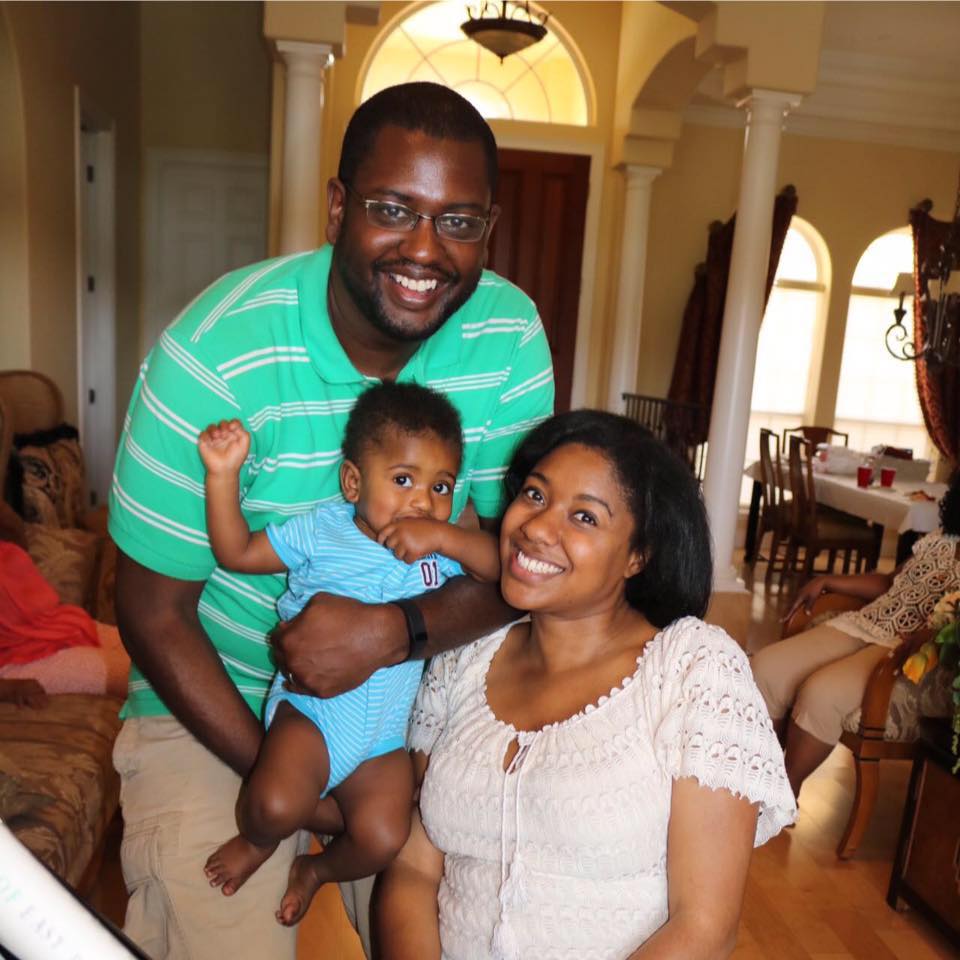 MBA Prep 2009
How they Met: (in Andrea's words)
We met at our first MBA Prep Seminar in March 2008 at Emory University. At the end of the Seminar, Wilson gave me a ride to airport. We had a deep discussion about our families, how we grew up, our values, etc. It was the foundation to a great friendship at first and relationship thereafter. Even after we chose to go to separate schools –Wilson to Duke, me to Kellogg –we made a commitment to make our relationship work despite the distance and typical B-school distractions. Wilson proposed to me in March of 2011 – exactly 3 years to the day after we met at Emory.
Current Professions:
The couple currently lives in Alexandria, VA with their 1 year old son. Wilson is Director of Segmentation, Fidelity Investments and Andrea is Director of Partnerships at the Partnership for a Healthier America.
---
The Couple: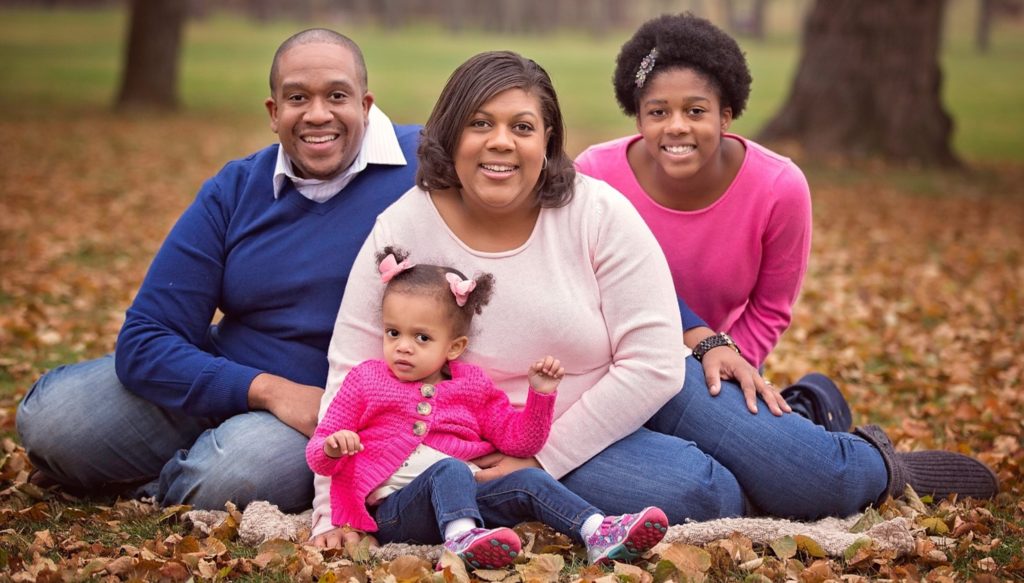 Christian Duncan and Tanesha (Parker) Duncan
MBA Prep 2008
How they Met:
The couple met in April 2007 at the MBA Prep kickoff weekend in Charlottesville, VA during one of the social events. However, they would not exchange information until the last MBA Prep session in September 2007 in Minneapolis, MN. Christian and Tanesha finally went out on their first date (the best first date in the history of dating) MLK weekend 2008 in Philadelphia, PA.
Current Professions:
The couple lives in New Jersey where Christian is Business Strategy Senior Manager at Accenture Strategy and Tanesha is Executive Director Technical Commercialization for Celgene Corporation.
---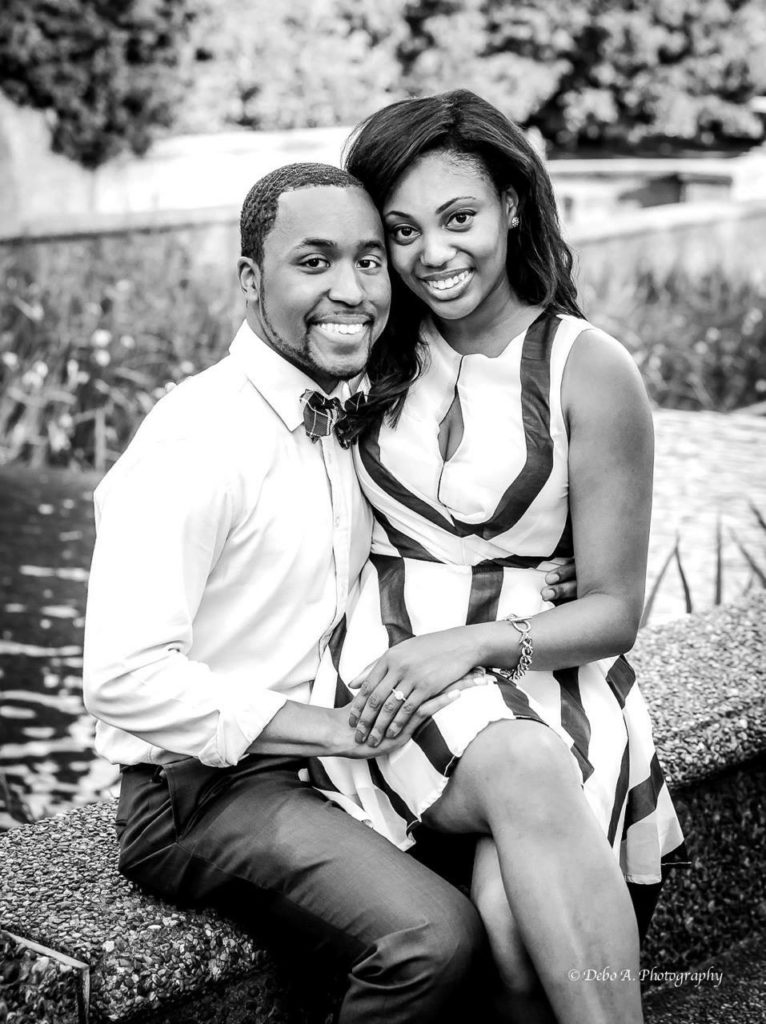 The Couple:
Shemeka Neville and Jeremy Watson,
MBA Prep 2014
How they Met: (In Jeremy's words)
Shemeka and I met in 2009 prior to MLT in Atlanta during Greek Picnic Weekend. It was our initial conversation that sparked it all. We had so much in common that we literally talked for hours. She and I both had a shared goal to attend business school. So we both applied to MLT and ultimately were both accepted into Harvard Business School class of 2016. I proposed in summer 2014 which was coincidentally the same week as the MLT Professional Development Seminar. We put all wedding planning on hold during business school, but since graduating in May have set a date of June 24, 2017. We're getting married in DC at The Watergate Hotel.
Current Professions:
The couple currently lives in New York City where Shemeka is a 2016 Harvard Leadership Fellow and Director of Strategic Projects at Coalition for Queens (C4Q), a non-profit focused on tech and social impact. Jeremy is an Investment Associate at PGIM Real Estate, Prudential's real estate investing arm.
---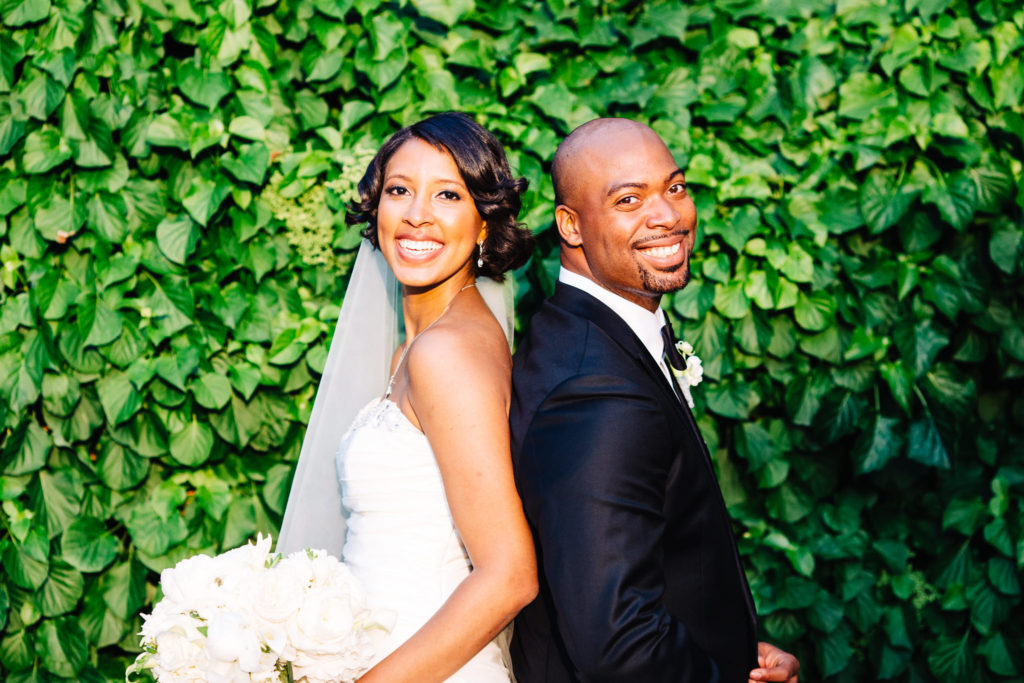 The Couple:
Rochelle Robertson, MBA Prep 2013 Tyrell Robertson, MBA Prep 2012
How they Met:
The couple met during a social event at the MBA Prep Conference in DC in 2012. Although he was heading off to business school in a few weeks,Tyrell attended the event to offer advice to those just starting their business school journey. They initially connected over salsa dancing and corny jokes, but kept in touch and began dating as Rochelle returned to Boston and Tyrell headed to Michigan for school. A year later, Rochelle also landed at Michigan for business school. While Tyrell and Rochelle were both at Michigan, they became engaged and were married shortly after her graduation.
Current Professions:
Rochelle and Tyrell currently live in the SF Bay Area, where she is a Management Consultant at BCG and he is a Product Support Manager at Facebook.
---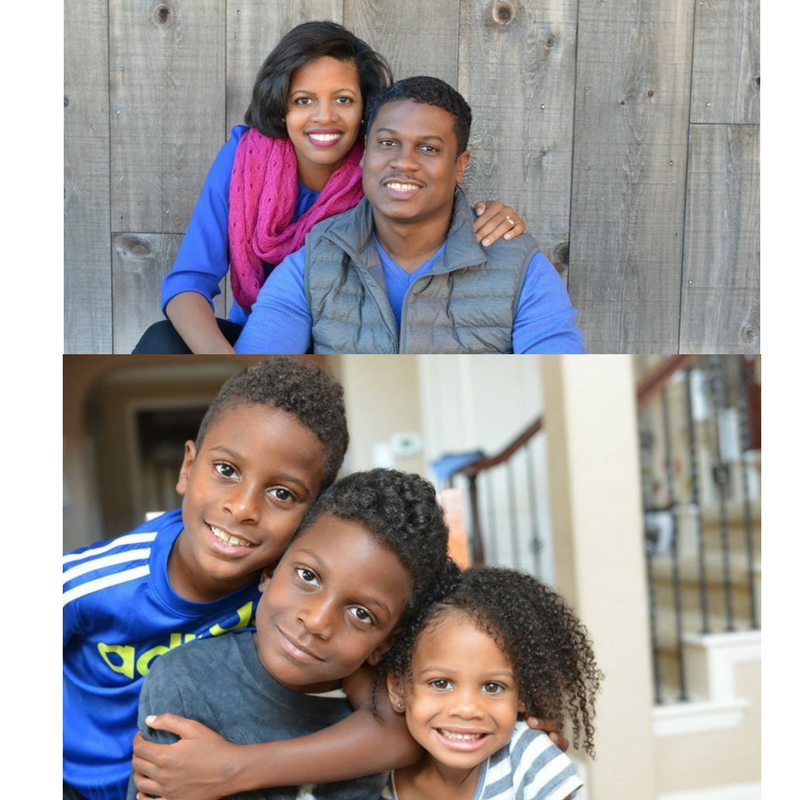 The Couple:                                                                   Kevan Victor and Jolawn Victor
MBA Prep 2007
How they Met: (In Jolawn's words)
Even though we're college sweethearts from Spelman and Morehouse, we welcomed our first child in between MBA prep seminars in 2006. Our son was blessed and surrounded by the brightest 250 MLT aunts and uncles and he frequently joined study groups in Kaufman Center. We graduated from NYU Stern in '09 after welcoming a second son to our family. Our atypical b-school experience was perfect for our family, and in 2011 a girl joined team Victor, making us a party of five.
Current Professions:
Kevan is a consultant at Deloitte and Jolawn is a Principal Product Manager at Intuit (both MLT partner companies) in Dallas.
---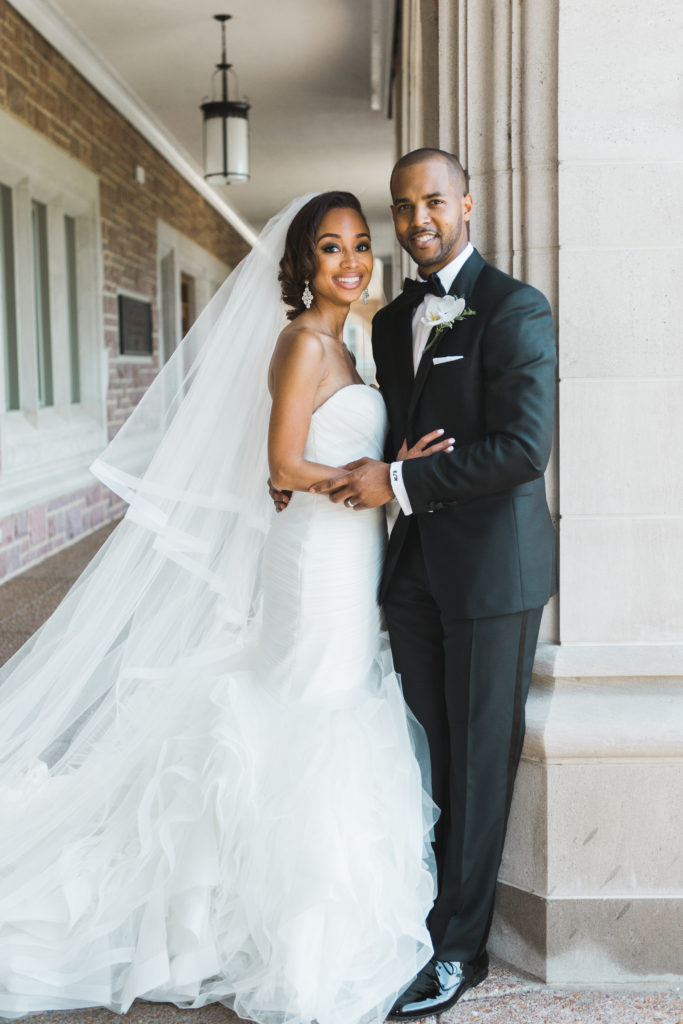 The Couple:
Lauren Westbrook-McIntosh, Career Prep 2006, MBA Prep 2010 Brian McIntosh, MBA Prep 2010
How they met: (in Lauren's words)
We met in March 2009 during the kickoff MBA Prep seminar at the University of Virginia's Darden School in Charlottesville, VA. At the time, Brian lived in Minneapolis and Lauren lived in New York City, but with high hopes for our futures, similar senses of humor, and a mutual love of hip hop music, we became fast friends. Life took us in different directions (Brian to Harvard Business School, Lauren to Stanford GSB), through different relationships, and different post-school jobs and locations and, as a result, we lost touch. Several years later, we reconnected at the MLT 10-year reunion event in New York City in summer 2014. Later that year, we began dating and in summer 2015, we got engaged.
Current Professions:
The couple currently lives in Minneapolis, MN where Lauren is Head of Global Marketing at Facebook Blueprint and Brian is Senior Finance Manager at General Mills.
---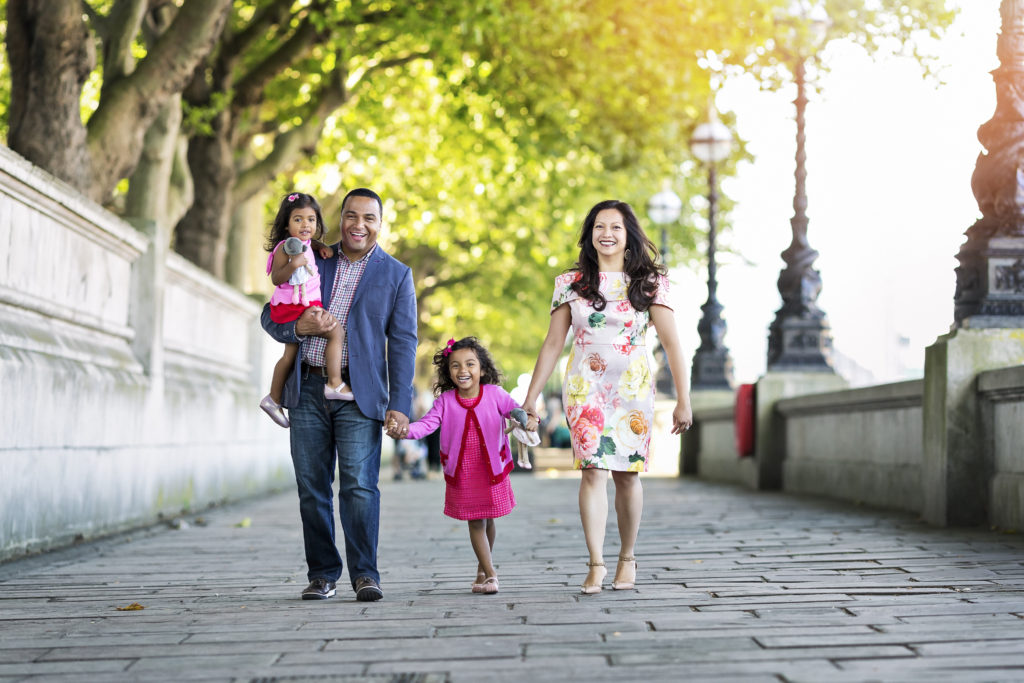 Meet the couple that John Rice likes to introduce as the first ever "MLT Couple" !
The Couple: Frederic and Shirley Golen
MBA Prep 2003
How they Met:
As members of the 2nd class of MLT's MBA Prep, Frederic and Shirley first met during an MLT Campus Weekend Seminar at Stanford. As Frederic recalls, "I don't think we stopped talking during the team dinner." They supported each other during the application process and set their sights on Kellogg—both their top choice and the only school in common. They graduated together and were married 2 years later. Today, they live in San Francisco with their 2 daughters.
Current Professions:
Shirley is the Healthcare Market Leader at Splunk and Frederic is the Mobile Lead on Facebook's Global Business Marketing Team in San Francisco.
---
The Couple: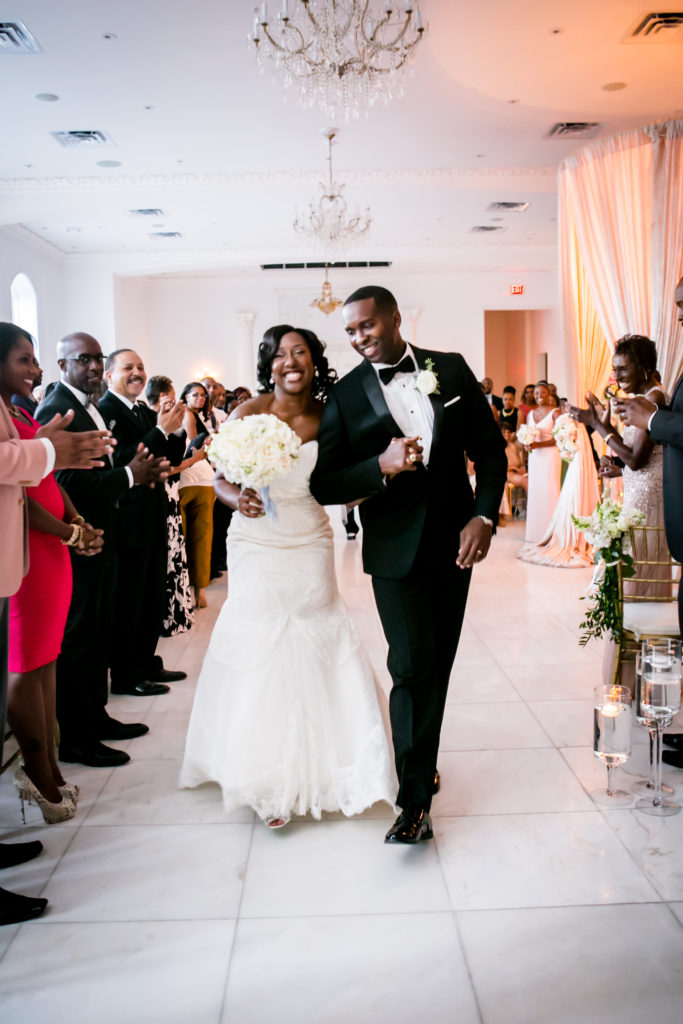 Jerry & Anddria Varnado
MBA Prep 2012
How they Met (In Jerry's words):                              Anddria and I met at our MBA Prep Kick-Off Seminar at Darden School of Business in Charlottesville, Virginia. The first time I saw her, I remember thinking to myself, "Wow, this girl is super pretty, eloquent, successful…she's never gonna go for some regular Army officer like me." Much to my surprise, when I approached her, I was met with a warm smile, open heart, and most importantly, her phone number.
Within hours of departing the seminar, we had already exchanged text messages; within weeks, we had spoken multiple times; and within one month, we had made plans to see one another again. Over the next few months, we exchanged calls and business school notes, encouraged each other through GMAT and essay/career prep, and shared with each other our values and dreams. Our business school journey taught me so much about Anddria, and solidified in my mind that she was the one for me.
After making the difficult decision to attend different schools, we continued our relationship, traveling by car, train or bus between New York and Boston to spend time together. On September 6, 2015, we wed in the presence of our family, friends, and MLT community (including an MLT bridesmaid – Ronethea Williams!).
Current Professions:
The couple currently resides in San Mateo, California in the SF Bay Area where Jerry is Chief of Staff to the COO at Hewlett-Packard Enterprise and Anddria is Vice President, Strategy & Business Development at Williams-Sonoma, Inc.
---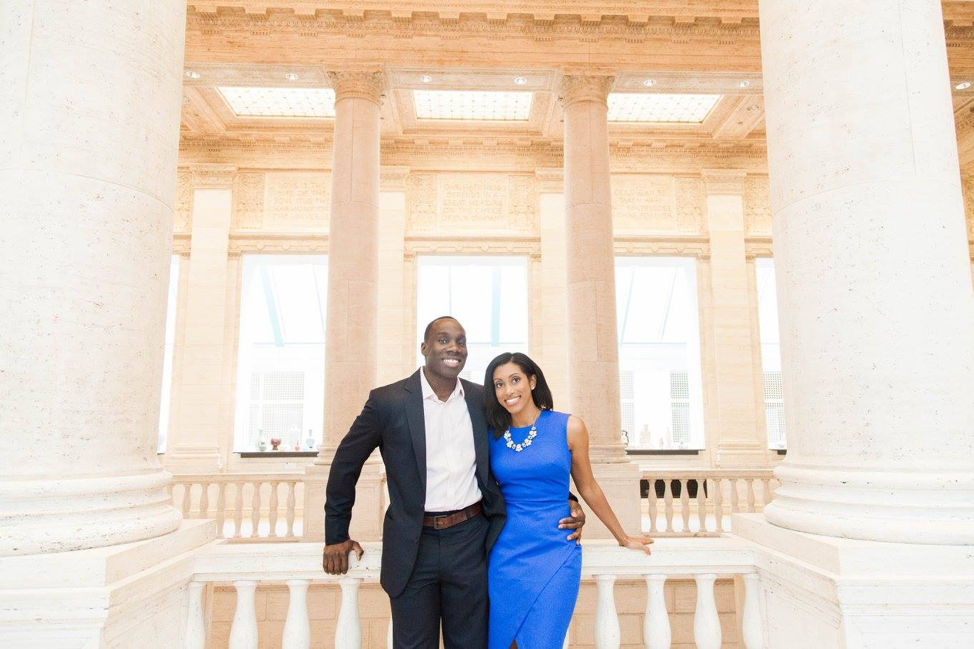 The Couple:
Abayomi (Yomi) Fashoro, MBA Prep 2010
Shelby Washington Fashoro, MBA Prep 2011
How they Met:
Shelby and Yomi first met at the MLT Career Transition and Leadership Seminar (CTLS) in 2011. While they came from different MLT classes, they were both matriculating to Kellogg in the fall and had multiple friends in common through MLT. Their initial MLT connection that summer turned into a 2-year friendship at Kellogg where they were part of a close-knit group of friends that studied together and stayed up all night watching hilarious classic black movies from the 90s. Following graduation, that 2-year friendship quickly turned into a close relationship. Shelby and Yomi are now happily married, living in San Francisco and working in the tech industry.
Current Professions:
Shelby is a Senior Manager of Strategy & Business Development at Cisco and Yomi is Senior Product Manager at Medium.
---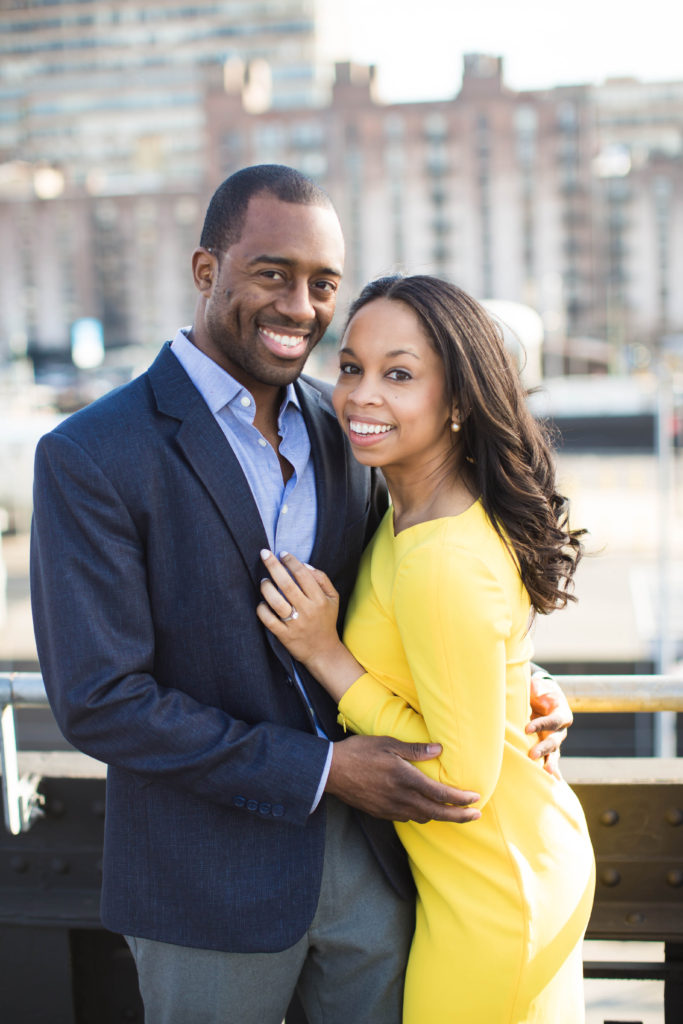 The Couple:
Raymond McGill Jr. and Alison Brock McGill
MBA Prep 2011
How they Met:
Ray and Alison met in 2010 after a long day of meetings and workshops at a conference hosted by MLT. The two were independently pursuing graduate degrees in business administration and had been brought together—along with 250 other young professionals—for a three-day weekend in Houston, Texas. During a night out with newfound friends, they began discussing their mutual love for Lupe Fiasco over blaring music at the House of Blues. That moment was the beginning of an unassuming but endearing friendship.
Upon completing MLT's MBA Prep Program in 2011, Ray headed to Pittsburgh to earn his MBA from Carnegie Mellon's Tepper School of Business. Meanwhile, Alison ventured west to UC Berkeley, Haas School of Business. The pair kept in touch over the years and began dating shortly after Alison relocated to NYC for work, in 2014.
Current Professions:
The couple currently lives in Brooklyn, New York where Ray is Director, Financial Asset Management at Brixmor Property Group and Alison is the Founder of The Brock Method, a social impact consulting agency.
---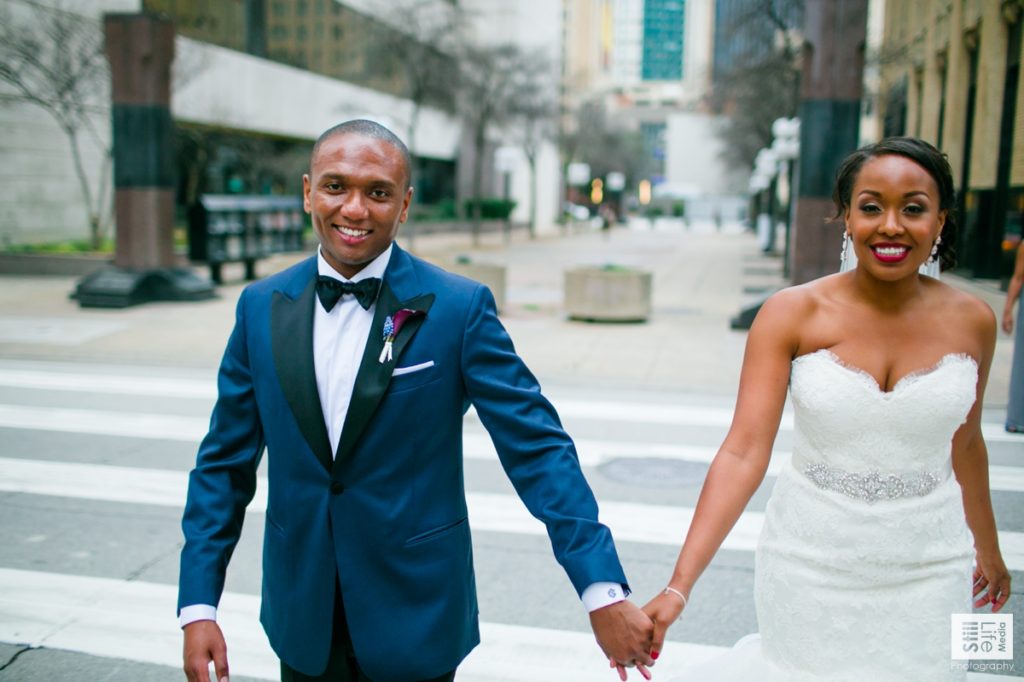 The Couple:
Evan C. Sharp, MBA Prep 20110 Tarra E. Sharp, MBA Prep 2011
How they Met:
Tarra and Evan first met at a cohort gathering in New York City in March 2009, right around the time of their first MLT seminar. At the time, there was initial attraction, but nothing more. Fast forward a year later, Evan asked Tarra on their first date at the MBA Prep '11 seminar at Rice University in Houston. Their journey began, first with Evan moving to Chicago to attend Kellogg, then a year later with Tarra moving to Chicago also to attend Kellogg (but NOT because of him!). In the fall of 2013, Evan proposed to Tarra in New York City, where they first met.
Current Professions:
Evan and Tarra currently live in Chicago, IL where Evan is an executive search and leadership consultant at Russell Reynolds Associates and Tarra is an engagement manager at McKinsey & Co.
---