MLT LOVE 2020
Each year, the MLT Love series celebrates couples who met through MLT, or MLTers whose partners are supporting them through their academic and professional careers. This year, we invite you to join us in celebrating four such couples, whose stories of love and support are sure to warm your heart. Enjoy!
---
The Couple: Krystalyn Jones (MBA PD 2017) & Christopher Broughton (MBA Prep 2017, MBA PD 2017)
How They Met: Krystalyn and Chris met in April 2017 at the MLT Core Skills seminar in Denver, Colorado. During a reception, Krystalyn was participating in a group networking activity when Chris approached and asked if he could place his empty wine glass at the table where she was standing. She said "of course", and walked away, not realizing that Chris was actually aiming to strike up a conversation.
They later reunited by the bar, had a quick chat, and exchanged numbers to catch up at another time. They kept in touch after the conference, talking every day, mock interviewing one another, and getting to know each other on a personal level. Chris was set to attend Harvard Business School in the fall, while Krystalyn would begin her studies at the University of Rochester's Simon Business School. Fortunately, the distance between schools was manageable, so they were able to visit frequently over the course of their programs.
On February 1, 2020, the couple were wed in an intimate ceremony at a Northern Virginia winery, where Krystalyn's vows included a shout-out to MLT Founder & CEO John Rice!
Supportive Spouse Story: Krystalyn says that during the MBA years, it was especially important for the couple to support each other long distance, which meant "giving each other space to do everything from study to attend bar crawls". She says that she and Chris were intentional about communicating their calendars and responsibilities, creating a transparency that enabled them to be more supportive of each other's activities. "Not getting too upset or jealous of each other's time was critical to the success of our relationship while balancing sufficient quality time together," Krystalyn shared.
Current Professions & Residence: Krystalyn is an Organizational Change Management Consultant at Cognizant, and Chris works in Acquisitions and Divestitures at Black Mountain. They currently reside in Dallas, Texas.
Krystalyn's Best Relationship Advice: "Put God first!" The couple's faith plays an important role in their relationship. "It allows us to communicate even when we don't feel like it, compromise when we are at odds, and admit our faults."
---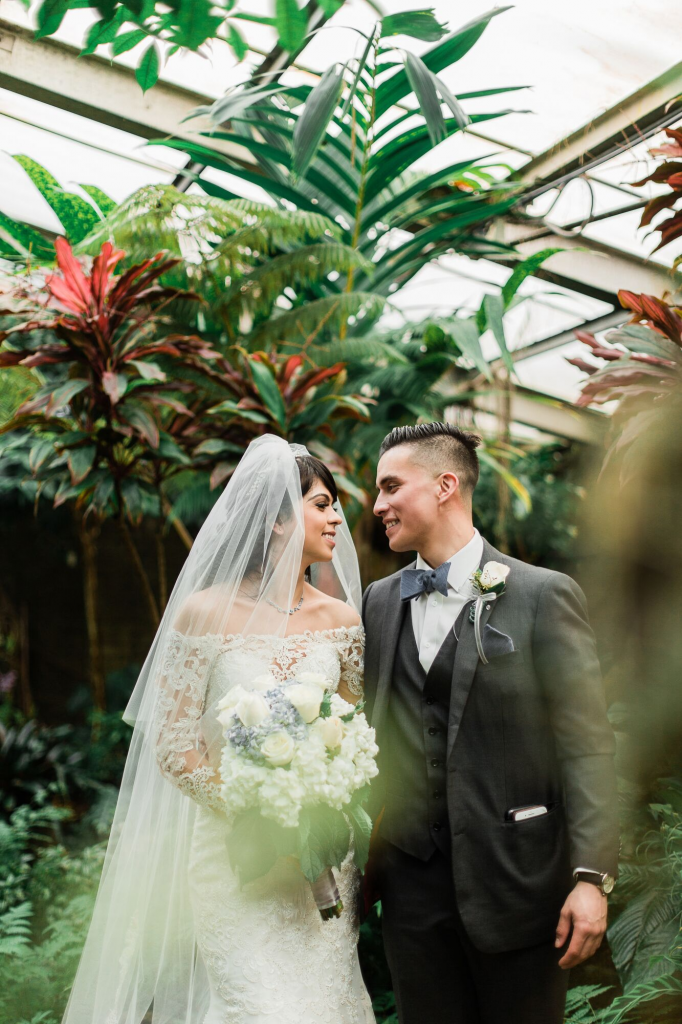 The Couple: Nancy Chiquito (Valdivia) & Jonathan Chiquito (MBA Prep 2018, MBA PD 2018)
How They Met: During his MBA Prep program, Jonathan befriended fellow MLTer Johnson Lightfoote, who invited him to an after-dinner gathering one night. Jonathan says he was reluctant to go because he wasn't "GMAT final", citing the proverbial #gmatstruggles. But Johnson convinced him to join the festivities, and there introduced Jonathan to his future wife, Nancy Valdivia. The couple were married in December 2018, and just welcomed their first baby into the world — MLT MBA Prep class of 2045. Jonathan gives a double shout-out, saying "Thank you to Johnson for introducing me to Nancy, and thanks MLT for introducing me to Johnson!"
Supportive Spouse Story: Jonathan says that Nancy was "the greatest support system imaginable" as he applied to MBA programs, keeping him sane throughout the process with lots of trips to Disneyland. Nancy also helped Jonathan complete all of his b-school applications, and even found out about his admission to Harvard Business School before he did.
Current Professions & Residence: Jonathan is now pursuing an MBA at Harvard Business School, and Nancy is a Grants Manager at the Harvard University Graduate School of Public Health. The couple currently live in Cambridge, Massachusetts, and plan to move back to Southern California, where they met, after Jonathan's graduation.
Jonathan's Best Relationship Advice: "Being the recipient of my wife's deep love gives me strength to accomplish anything I set my mind on," says Jonathan. "I've also learned the power that loving someone so deeply—in this case two people, my wife and daughter—gives you."
---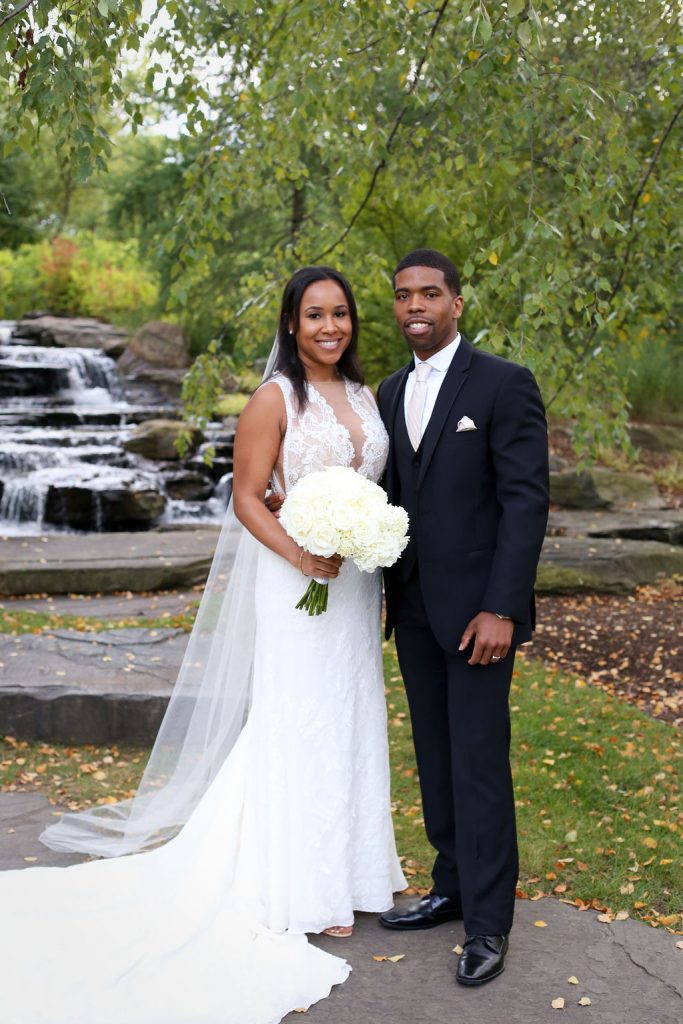 The Couple: Lauren Scott (Richardson) (MBA Prep 2014, MBA PD 2014) & Walter Scott (MBA Prep 2013)
How They Met: Lauren and Walter met at Harvard Business School, after having both participated in MLT's MBA Prep program. Walter graduated from HBS in 2015, and Lauren followed in 2016. The couple got married on September 7, 2019.
Current Professions & Residence: Walter works in investment banking as a Vice President in the Healthcare group at William Blair. Lauren founded Copper Orchid Capital, a search fund, and will complete her first acquisition at the end of February 2020. The couple now live in Chicago.
Supportive Spouse Story: Lauren says that Walter has been her biggest cheerleader as she has built and conducted her search fund. Whether providing encouragement to take on a risky challenge or sharing a different business perspective, Walter is always there. Lauren supports Walter by helping him prepare for important meetings and presentations, and enjoys cooking his favorite meals after a long day. The two also encourage each other to strive toward their goals outside of the workplace.
Lauren's Best Relationship Advice: "Prioritize spending time together, laughing together and praying together."
---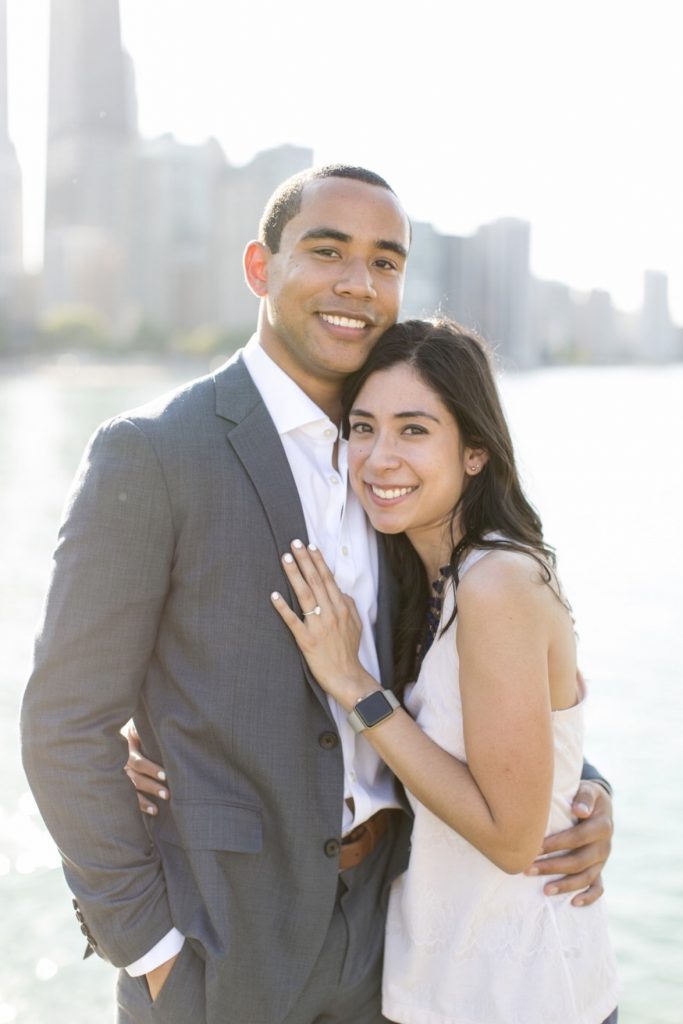 The Couple: Laura Sandoval (Career Prep 2014, MBA Prep 2019, MBA PD 2019) & Javon Tai (MBA Prep 2019)
How They Met: Laura and Javon met during the summer of 2014, when they were both rising seniors in college. That summer, they participated in Harvard Business School's Summer Venture in Management program. They became friends during the program and began dating a year later.
Supportive Partner Story: Laura and Javon were about three years into their relationship when they decided to apply to business school together. "We applied to MLT's MBA Prep Program and were fortunately admitted," Laura says. Throughout the program and the MBA application process, in general, the couple leaned on each other heavily, whether studying for the GMAT or brainstorming essays. "It was a challenging year for us, but I think it made our relationship stronger," Laura shared. "So strong, in fact, that Javon proposed just a few weeks before our last MBA Prep seminar in New Haven, Connecticut!" Now the two are first year students at Harvard Business School. "Life is good and we are so thankful," says Laura.
Current Professions & Residence: Laura and Javon are both MBA candidates at Harvard Business School and live in Boston, Massachusetts.
Laura's Best Relationship Advice: "Never go to bed upset with one another. Always talk through your feelings openly and without reservation. Communication is key to a strong relationship."