Ameren achieves MLT Black Equity at Work Platinum Certification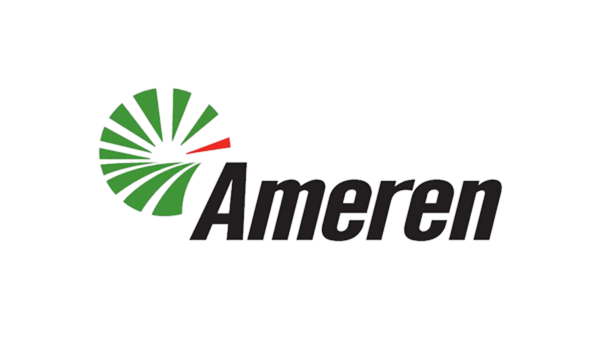 Washington, D.C. (Oct. 11, 2023) – Management Leadership for Tomorrow (MLT) announced today that Ameren Corporation has achieved the MLT Black Equity at Work Platinum Certification. Ameren is the first racial equity corporate partner to reach such a significant milestone.
"We are honored to achieve Platinum Certification from MLT and proud to be their first corporate partner to earn this prestigious recognition," said Gwen Mizell, senior vice president, chief sustainability, diversity, and philanthropy officer for Ameren. "Platinum Certification speaks to Ameren's commitment to equity in the workplace and our culture of ensuring our co-workers feel empowered, respected, and valued."
After committing to MLT's Black Equity at Work Program, Ameren actively engaged and sought out ways to connect with their MLT team in order to determine which areas of their business could be improved to build a more sustainable and equitable system for all employees. Crystal Lynese Walker, senior director of Racial Equity at Work, emphasized what a tremendous accomplishment this is: "Ameren has been an incredible partner to work with. Their unwavering dedication to racial equity is a true testament to their culture. We are proud to showcase them as a pathfinder among their peers in the utility industry and congratulate them on reaching Platinum Certification."
Ameren holds a strong position across all five pillars of the MLT Black Equity at Work Certification framework: representation; compensation; workplace culture; business practices; and contributions and investments. The company particularly excels with strong Black representation across all levels of the organization, but their commitment to ongoing advancement of racial equity pushed Ameren into the top tier of the Black Equity at Work Certification. Ameren recognizes that the building of teams that embrace opportunities to solve future challenges is critical to their success. Their workforce strategy is designed to cultivate a diverse, engaged and innovative team of people who deliver on their mission to power the quality of life.
About Ameren Corporation 
St. Louis-based Ameren Corporation powers the quality of life for 2.4 million electric customers and more than 900,000 natural gas customers in a 64,000-square-mile area through its Ameren Missouri and Ameren Illinois rate-regulated utility subsidiaries. Ameren Illinois provides electric transmission and distribution service and natural gas distribution service. Ameren Missouri provides electric generation, transmission and distribution service, as well as natural gas distribution service. Ameren Transmission Company of Illinois develops, owns and operates rate-regulated regional electric transmission projects in the Midcontinent Independent System Operator, Inc. For more information, visit Ameren.com, or follow us at @AmerenCorp, Facebook.com/AmerenCorp, or LinkedIn.com/company/Ameren.
About MLT
MLT is a national nonprofit organization that is advancing racial equity by elevating the career opportunities for high-achieving individuals from underrepresented communities- Black, Hispanic/Latine, and Native American. The organization also provides a comprehensive solution for employers that combines best-in-class recruitment and retention tactics as well as DEI strategy and rigor. These practices can help decrease institutional racism, close racial wealth gaps, and change the narrative on race. Visit us at mlt.org.
---
Contacts: 
Chloë Abu-Jaber
Associate Director, Communications (MLT)
cabu-jaber@mlt.org
Ameren Communications
314.554.2182
communications@ameren.com