6 Tips for Crafting a Winning MBA Application
By: Shannon Reinard Demko
The journey to business school can be long, and it can be lined with uncertainty. This year, the MBA application process may feel even more challenging as schools adapt to global events, including the pandemic. I've spent nearly 20 years in the MBA admissions space, and I've seen a  great deal of change in that time. As you prepare for your MBA application process, here are six pieces of advice that have remained true throughout of my career:
1. Take your academics seriously
Don't forget, the MBA is an academic pursuit. You should look closely at your academic track record, because the admissions committees certainly will. If your undergraduate GPA or grades in individual quantitative classes aren't strong, you should fill in the gaps. Look for accounting, statistics, or introductory finance courses through local community colleges or reputable online sources. Make sure the class offers you a grade (and get an A!) so you can include that transcript with your application.
2. Engage in formal preparation for the GMAT or GRE
Although some schools are currently offering "test optional" admissions, it's not clear how long those policies will last. Furthermore, many post-MBA recruiters in consulting and finance request test scores from their applicants. It's best to be prepared with not only a score, but the best possible score to showcase your analytical capabilities. 
3. Choose recommenders wisely
Business schools prefer professional recommendations, ideally from current and/or former managers. Make sure you secure recommendations from people who know you well over "autographs" from executive leaders who may have occasionally met you. Former professors, family friends, and relatives are typically not acceptable MBA recommendations.
4. Know your "why"
Here's where applying for an MBA diverges from most other graduate programs. Not only do you have to show you are academically and professionally ready, but you need to effectively articulate your long-term career goals and how an MBA will help you get there.
5. Stay flexible on your "how"
It can be a balancing act, but take everything I said in the point directly above and add in a layer of flexibility. Open yourself to the possibility that your career path may take unexpected turns. For example, your "dream school" since childhood might not have the recruiting connections, teaching methodology, or scholarship opportunities that align with your current needs. Don't miss opportunities that may actually be perfect for you just because they're different from your original plan.
6. Seek reliable advice
Opinions are one thing; expertise is another. When it comes to applying to top MBA programs, get advice from those with first-hand experience. MBA alumni or current students are excellent resources for learning about the business school experience and its career-enhancing potential. If you don't know anyone, ask the schools to help make introductions. For the admissions process, listen to those who've been at the decision table. Only they know what it actually takes to build the best applications possible for you.
The MBA is a rare academic pursuit that can enhance your intellect, accelerate your career, and facilitate transformative self-discovery. Getting there takes hard work and preparation. But, with the right information, and the right community around you, you can find your "how" and your "why" on the way to your admissions "YES."
---
Thinking about an MBA? Think MLT.
MLT's MBA Prep Program provides unparalleled access to one-on-one coaching from former admissions officers at top-tier business schools, along with a full array of resources and activities that will strengthen every aspect of your MBA application. Additionally, MLT's network of MBA alumni is ready to share their insights and support you every step of the way. The application deadlines for MBA Prep are October 18, 2023, and January 10, 2024. Apply today!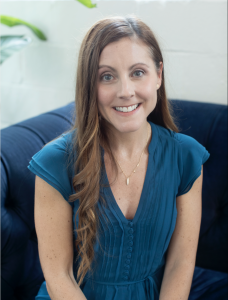 Shannon Reinard Demko, MBA Prep Director and Senior Coach
Shannon joined MLT as an MBA Prep Coach in 2013. Previously, she served as Director of Admissions at American University's Kogod School of Business, and prior to that role, as Associate Director of Admissions for the Goizueta Business School at Emory University. Her professional background also includes work in corporate programs for the American Council on Education and in undergraduate admissions at Georgetown. In addition, she has completed training in nutrition, health, and stress reduction and is a certified mindfulness meditation and yoga instructor and founder of MindfulMBA, all of which she uses to bring balance to the MBA application process.
Editorial Note: This post was originally published in October 2020 and has been updated for accuracy.