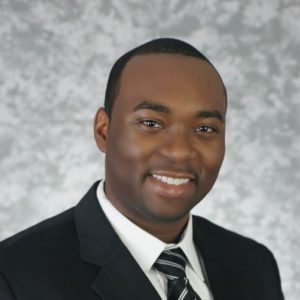 Stephann Balthazar
ORGANIZATION
AT&T
EDUCATION
Undergraduate: University of Maryland-College Park
MBA Program(s): Carnegie Mellon University - Tepper School of Business
MLT PROGRAM
MBA PD 2015
---
Please describe the impact MLT had immediately upon completing your program.
MLT helped me become a more polished leader, and I felt prepared to set the tone for my post-MBA career.
How has MLT changed the financial/economic trajectory for you and your family?
For the most recent round of performance ratings, I received top performance marks, which tie into my financial trajectory and performance track record at my organization. While in graduate school, MLT helped me rationalize my market value and experience needs to make an informed decision about balancing short-term financial return , versus long-term growth.
Has MLT elevated your personal and professional aspirations? If so, please provide an example.
MLT has successfully raised my ambitions. In fact, my recent Hogan assessment results showed my ambition rating was off the charts. MLT raised the bar and nurtured me to reach my goals. My experience with MLT is invaluable to me.
How has MLT's community helped advance your personal and/or professional happiness?
Professionally, MLT opened many doors and I was able to peek under the hood of multiple industries, get an accurate picture of the various company cultures, then make an informed decision about what is best for me. Being able to make an informed decision makes me happy. Personally, MLT's community is comforting and reassuring. I've made great friends and we are candid about where we are in our respective careers and where we want to go from here.
Speak to a challenge MLT helped you overcome and how did that help your trajectory (i.e. confidence that you belong, growth mindset, vulnerability).
I had a challenging internship and learned a valuable lesson on how to flex your emotional IQ to cater to your boss's needs. MLT helped me navigate this experience, and provided advice on how to best articulate my growth and key takeaways.
Have you helped advance vulnerable people on their path to economic mobility? If so, how?
I've taken every chance, both during and post MBA, to give back to others who seek guidance on life decisions, such as investing in education or navigating economic hardships. The message depends on the person and situation but I share a little about myself that they can relate to, which earns their trust. For example, I continue to mentor a couple of young adults I've known since they were in high school in Milwaukee. Both reached out to me for advice early in their post-undergrad careers when economic mobility was hard for them. I provided detailed steps they could take to increase their economic mobility over time. Having navigated my own career through the great recession, while achieving debt-free status, enhanced my wisdom in these matters. I want that insight for others and today both mentees have overcome their respective situations and are doing very well.
Share 2-3 ways you've been able to accelerate your organization's journey toward greater diversity and inclusion.
I'm proud of both my mentees, one who works at my current organization and the other works at a competitor. Both I've known since they were in high school, where I volunteered early in my post-undergrad career. It's funny how life unfolds. You never know who you'll stay connected to or who you'll cross paths with again. I helped steer both of their careers when they were facing uncertain times. Both are minority women and are excelling at their respective careers.
Share your favorite song, movie, or book, and why it appeals to you.
The Matrix, because it made SciFi cool again. without people noticing. The Five Love Languages, because it will touch anyone who reads it, and I would recommend to anyone. New Edition – "If it Isn't Love." You have a flashback every time you hear it—no matter who you are.
What is your superpower?
My superpower is mind reading. I can guess, with pretty good accuracy, the underlying intentions of folks with whom I interact. In other words, I read between the lines very well and that helps me mentally prepare for anticipated changes well before the masses figure it out.
What gives you hope?
Examples of strong minority leaders in the upper ranks or visible positions of influence but are still humble, down to earth, and approachable. I've spent much of my time as a volunteer seeking out these examples and highlighting them to younger generations. This is what changed my life trajectory years ago.
This content has been edited for brevity and clarity.
Published in 2019