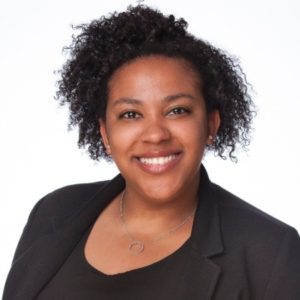 Christina Whatley
EDUCATION
Undergraduate: Spelman College
MBA Program(s): Yale School of Management
MLT PROGRAMS
Career Prep 2011, MBA PD 2017
---
Keeping it Real: The Importance of Bringing Your Whole Self
by Amber Richardson
It's one thing to get an MBA from a prestigious b-school. It's another to be president of your graduating class. See what Christina Whatley, Yale School of Management '19, and a Fellow in MLT's Career Prep and MBA Prep programs, says about the importance of authenticity.
Christina Whatley just graduated from Yale School of Management (SOM). As student body president, she worked hard to create environments where people could show up as their "full selves" from day one.
Christina is from a family of public servants. Her father was in the military and now works for the USDA, and her mother works for the federal government. Both have long track records of community involvement—from service through fraternities and sororities, to serving on the boards of various nonprofits, colleges, and universities. Christina says, her parents instilled in her the concept that "service is the rent you pay to be on this earth." "Service has been at the top of my mind ever since I was a kid," she adds. "I use that as my North Star as I make my decisions."
Growing up, Christina's career and academic interests ran the gamut. Her parents initially encouraged her to excel in STEM and pursue a career in engineering. They'd say, "Become an engineer and you'll always have a job," Christina recalls. Then, as a junior in high school, she discovered the LEAD program which placed students in a business school environment for two weeks. That summer at Northwestern's Kellogg School of Management awakened Christina's interest in finance, but she also felt a pull to attend law school. During her senior year in high school, Christina developed an interest in foreign affairs and got involved in global youth leadership organizations. At that time, her life goal was to become Secretary General of the United Nations.
Service has been at the top of my mind ever since I was a kid...I use that as my North Star as I make my decisions.
In college, Christina became an MLT Career Prep Fellow. She says her coach was instrumental in helping her develop personal clarity on her career goals. "When I was deciding between law school and investment banking, it was really tough. My coach helped me narrow down a list of investment banking firms that were a good fit for me. She let me have a really wide range of interests and spoke candidly about my options."
For Christina, the support system she gained from MLT was a critical supplement to the coaching she received. "It was really about having a circle of people around me, telling me that whatever I was going to do, be the best at it and be a high achiever. That was what really put my career path on the right track as opposed to being told specifically what to do." The same inspiring people she met through MLT seemed to resurface again and again in other networks of talent.
As a first-year undergraduate student at Spelman, Christina participated in Goldman Sachs Camp, a program for students from across the United States. She was pleasantly surprised to see some of those same high achievers in MLT. "That's a testament to the level of talent represented in MLT and the level of talent getting into these programs," says Christina. After completing the undergraduate Career Prep program and working in investment banking for a few years, Christina was ready to apply to business school. She applied and was accepted into MLT's MBA Prep program. "Some of my best friends are people I met at Goldman Sachs Camp. We became closer once we got to MLT, and then closer still in MLT MBA Prep," explained Christina.
Christina's MLT peers are now an integral part of her life. "At each stage, you become tighter and tighter. That's how you build strong relationships through them, both personally and professionally." This was true of her friendship with Darryn Lee, fellow MLT Rising Leader and student body president at Dartmouth's Tuck School of Business (Class of 2019). "MLT knows how to pick 'em," she remarked.
Christina describes herself as "overly confident", but that confidence is something she had to cultivate. If she could talk to her 18-year-old self, she'd say: "Bring your whole self to work from day one." At 18, Christina was wrestling with insecurities about aspects of her identity that have historically been marginalized. She transitioned to wearing her natural hair at Spelman, but continued to straighten it for interviews. "Looking back, I just didn't need to do that," she says. "I needed to be confident that I was so talented that people wouldn't care about those aspects of my identity or see them as something that might make people less comfortable with me in a professional setting."
She remembers when she made the decision to stop straightening her hair before those events. "When I got to Bank of America, I said 'I'm done straightening my hair.' I came to work with a big curly fro and my boss goes, 'I love your hair!' A lead partner complimented me too. I thought I've been doing this for a year...and nobody would have cared if I hadn't. I lacked a lot of confidence and didn't feel comfortable taking those risks at that time, but I feel totally different now. I wish I had taken more freedom with that when I was younger."
I needed to be confident that I was so talented that people wouldn't care about those aspects of my identity or see them as something that might make people less comfortable with me in a professional setting.
That realization and growth is embedded in Christina's platform as president of Yale School of Management's student body. "When I came to SOM, I had so many people making sure that I felt at home and had a community and family. They opened their homes to me when I was visiting and took time to help me think through decisions." She says this last year has been about extending that level of support to the next generation of students.
In fact, Christina spends a great deal of her time on the phone with prospective students, many who are part of programs like MLT, and the Consortium. She has also been a vocal advocate for reforming SOM's scholarship pool. She shared that in the coming year, the school will offer additional funding in scholarships. "SOM and other top business schools are competing for top talent. You have a pool of star candidates, and that pool is even smaller for underrepresented minorities. At SOM, we have to be competitive and do our part to position ourselves as the school of choice for these individuals. That means being a great community and a place that gives compelling financial offers."
Christina says that companies also need to go out of their way to prove that they are a welcoming place for all people. This means being proactively inclusive of a wide range of identities, including ethnicity, sexual orientation, and, yes, natural hair. At Bank of America, Christina was encouraged by their inclusivity efforts around LGBTQ+ team members, citing their ally network, support services, and educational opportunities as models for others. "That's how you show that you're an inclusive firm that cares about people being able to be themselves at work," says Christina. "Companies have to be willing to take risks and set new standards. A lot of firms try to play it safe and don't want to rock the boat too much when it comes to diversity. But sometimes you have to do something that may be seen as 'drastic' to create and normalize a new standard."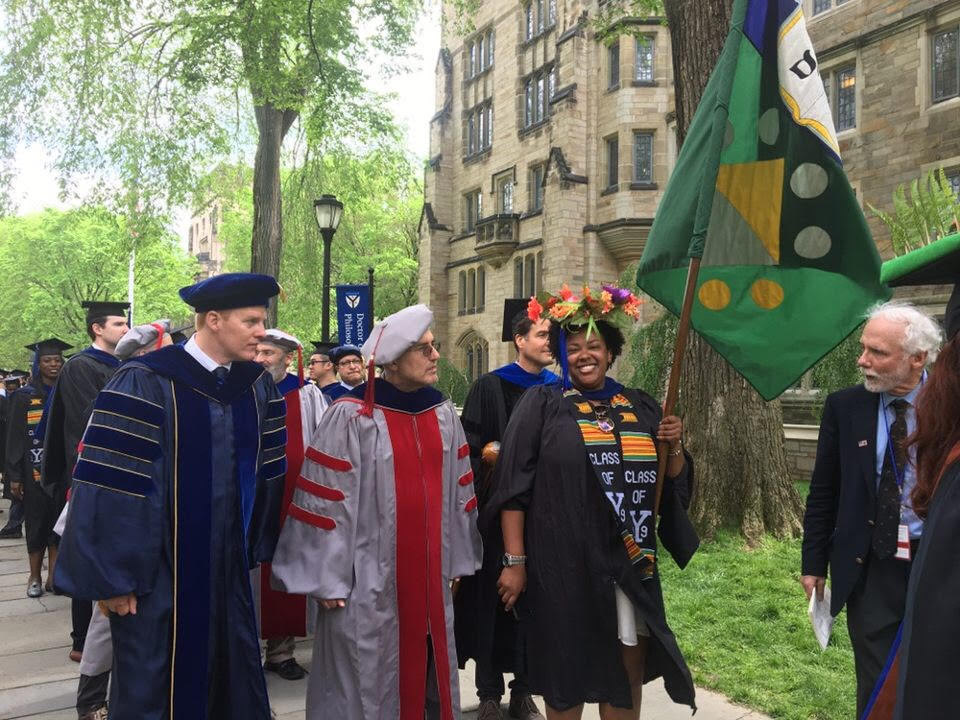 Christina's favorite song is "Return of the Mack." "It's the perfect narrative of remembering your own value and coming back harder every time you fall. I've had a thousand failures in my life—professionally, academically, personally—and everybody has moments where things do not go the way you want them to. But are you going to get up and keep thriving? Are you going to stay scrappy and come back like you never left? The odds can be against you, and you can still win. To me, that's the core of that song."
This content has been edited for brevity and clarity.
Published in 2019