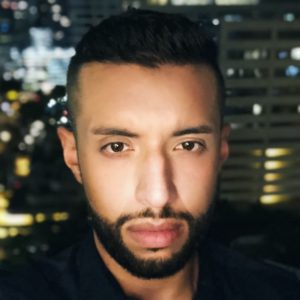 Pavel Sandoval
ORGANIZATION
Google
EDUCATION
Undergraduate: University of Washington
MLT PROGRAM
Career Prep 2014
---
Complete this sentence, "If not for MLT..."
I wouldn't have been able to jumpstart a professional career at Disney, or break into tech at Google as a first-generation, low-income, gay, Latino.
Please describe the impact MLT had immediately upon completing your program.
After Career Prep, I fundamentally viewed the workplace in a different light. I was armed with the unwritten playbook for success that is typically inherited through socioeconomic privilege from networks that were inaccessible and unknown to first-generation, low-income students like me.
How has MLT changed the financial/economic trajectory for you and your family?
MLT completely changed my financial trajectory. Often, there is a singular focus on minority enrollment in colleges; however, even if they do graduate, they are often underemployed. MLT facilitated securing and gaining valuable internship experience, which enabled starting my career in an excellent role after graduation. Thanks to MLT, every post-graduation role has been an exceptional experience that will have a lifetime impact on my trajectory to senior leadership.
Has MLT elevated your personal and professional aspirations? If so, please provide an example.
MLT certainly opened my eyes to a wide cast of professional opportunities. When I was looking to transition into big tech a few years into my career, I recall having a candid conversation with my Career Prep coach on how I could make that happen, and then I executed upon it. Today, I have a career in tech and continue to strive toward a path of senior leadership.
How has MLT's community helped advance your personal and/or professional happiness?
The MLT community has been instrumental at critical inflection points in my career, which has provided a sense of a professional safety net. Additionally, it also has been a source of personal happiness, both from the relationships built over time and the ability to give back to others from an extremely wide variety of professional backgrounds or stages in their careers.
Speak to a challenge MLT helped you overcome and how did that help your trajectory (i.e. confidence that you belong, growth mindset, vulnerability).
I recall, vividly, having difficulty securing an internship in undergrad compared to most in the group. My Career Prep coach helped me to cement a sense of belonging and to have a growth mindset when it came to internship options. I focused on skill set building, and not taking such a deterministic view that it had to be the "right" opportunity. The internship I secured ultimately led to a cascading set of opportunities that led me in the direction I am taking today– even if it took several pivots.
Have you helped advance vulnerable people on their path to economic mobility? If so, how?
At Google, I helped a Career Prep Fellow. He was curious about a Google internship, but was from a non-target school and didn't think he had the right profile. Ultimately, from mid-summer to fall, I helped position himself. He applied, engaged with key stakeholders, and he got an offer for the following summer. With this key opportunity, I am positive this will accelerate his professional and economic mobility.
Share 2-3 ways you've been able to accelerate your organization's journey toward greater diversity and inclusion.
At Google, I was able to represent Google Cloud at the Forbes Under 30 Summit, speak at the Latinx Tech Summit, as well as at the event we co-hosted with MLT during SXSW. It's been imperative to have a presence at marquee industry and community events, to continue to portray stories and careers of underrepresented employees in tech. It was also key to be featured on a series we do to show what life at Google is like. It lets prospective candidates see someone who they can relate to, and prevents them from thinking they should not bother or applying or engaging in the first place.
Share your favorite song, movie, or book, and why it appeals to you.
I like the song "Takin' Shots" by Post Malone. In a symbolic way, it represents that the road less traveled will be difficult and that sometimes you have to rise above it to overcome the obstacles if it's the life that you choose to pursue. The song describes not succumbing to the circumstance, and simply choosing to cope.
What is your superpower?
Having vulnerability to share and empower others through my narrative. I have an atypical narrative. I am a young, gay, Latino, who came from a first-generation, low-income background. Sharing my story of working in corporate America—especially now that I work in tech– is empowering to others.
What gives you hope?
As the pipeline of Fellows and trajectory of MLT alumni continues to accelerate, I'm hopeful for the multiplying network of high-performing diverse talent at all levels across every industry.
This content has been edited for brevity and clarity.
Published in 2019