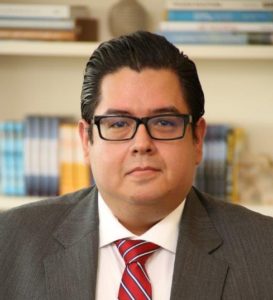 Michael Pages
ORGANIZATION
J.P. Morgan Chase & Co.
EDUCATION
Undergraduate: Amherst College
MBA Program(s): Columbia Business School
MLT PROGRAM
MBA Prep 2009
---
Complete this sentence, "If not for MLT..."
My life would be very different. MLT changed what was possible for me.
Please describe the impact MLT had immediately upon completing your program.
I could appreciate the strengths I brought to the table and the long, long journey that lay ahead.
How has MLT changed the financial/economic trajectory for you and your family?
It has substantially changed our financial trajectory as both my wife, Kelly Garnes-Pages, and I were part of MBA Prep. We are five-seven years out from getting our MBAs, and we are earning close to three times our previous salaries. More importantly, MLT has helped to broaden our aspirations. We have a goal to start our businesses and to diversify our income streams.
Has MLT elevated your personal and professional aspirations? If so, please provide an example.
We have always been ambitious. We now have a more formal plan in place. When I entered MLT, my goal was to change the education sector. In my day job, I now help to invest the endowments of tax-exempt clients and impact the lives of thousands.
How has MLT's community helped advance your personal and/or professional happiness?
It has always served as a source of inspiration and resources. Fellows in my MLT cohort continue to stay in touch and provided guidance during pivotal moments in my career. Personally, seeing everyone continue to pursue their life goals, in spite of the obstacles, inspires me every day.
Speak to a challenge MLT helped you overcome and how did that help your trajectory (i.e. confidence that you belong, growth mindset, vulnerability).
MLT helped me with the roadmap for submitting a successful application for business school. Columbia Business School was always my first choice, but transitioning from a non-traditional background is always a challenge. If it were not for my coach, Wendy Weiss, I would not have completed the program.
Have you helped advance vulnerable people on their path to economic mobility? If so, how?
Yes, I volunteer when I can. I recently left as finance chair of a charter management organization that helped to shape the lives of thousands of students in Newark and Paterson, New Jersey. Moreover, I am always willing to spend time mentoring and helping, when my schedule allows.
Share 2-3 ways you've been able to accelerate your organization's journey toward greater diversity and inclusion.
As a front office banker, I need to lead by example as the only US-born Latino who is at the VP+ level on my team. I must set a standard of excellence, otherwise, I am not giving others anything to aspire to. I am in the process of engaging with MLT's firm champion, here at JP Morgan, and look forward to helping advance other younger talent.
Share your favorite song, movie, or book, and why it appeals to you. "Lose Yourself" by Eminem.
The song is about helping to advance your family's station in life, and taking advantage when the opportunity presents itself. For many of us, we need to be the heroes that we never saw in the world. I have come to try to accept and be the best version of who I am—inclusive of the shortcomings and potential upsides.
What is your superpower?
The love of my family—past and present. As immigrants, my parents sacrificed so much for me, to try to give me a decent upbringing. One of my greatest achievements is being able to take care of my mom, as my father died five years ago. My wife and two little ones give me the drive to keep going forward. The goal is not material possessions. It is simply to keep getting up and stubbornly moving toward my vision.
What gives you hope?
My wife and kids. If only for my little ones, I have to keep moving the world in the right direction.
This content has been edited for brevity and clarity.
Published in 2019