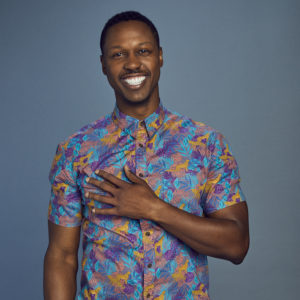 Marques Zak
ORGANIZATION
Frito Lay
EDUCATION
Undergraduate: Morehouse College
MBA Program(s): Cornell University - S.C. Johnson Graduate School of Management
MLT PROGRAM
MBA Prep 2008
---
Complete this sentence, "If not for MLT..."
If not for MLT, I wouldn't have known how powerful my authentic self and story could be. MLT made me vulnerable and open in ways that I hadn't been, probably ever in life. The power of coaching is unmatched. The community of fellows, each willing the other to succeed, is unmatched. MLT provides an environment where a little black boy from a small town outside of Houston, Texas can envision one day being an executive at a Fortune 50 company and achieve it.
Please describe the impact MLT had immediately upon completing your program.
Once I finished MBA Prep and started Cornell for my MBA, I had an instant family. Whether you are going through school or starting corporate America, having a strong support system of people rooting for you is invaluable. I leaned on this connected community of people for a better understanding of job opportunities and relied on to be my initial board of directors.
How has MLT changed the financial/economic trajectory for you and your family?
When I first started the MBA journey with the assistance of MLT, it was said repeatedly that you would double your salary post-MBA. With the help of MLT, I was able to be accepted into my top two schools, attend Cornell, and have an illustrious career at PepsiCo. I not only doubled my salary post-MBA, but I now earn four times my starting undergraduate salary. This has allowed me to buy a home by the age of 30, help my family with expenses as needed, and pay off my MBA student loans in less than 8 years; MLT has been a game changer. I am now working on not just accumulating money in the bank, but building generational wealth.
Has MLT elevated your personal and professional aspirations? If so, please provide an example.
I have always had lofty goals, for the longest time I wanted to be a college president. MLT further embedded into me that the sky is not even the limit; there is nothing I cannot do. I knew that I could be an executive and became one because MLT said I would. I knew that I had a duty to strengthen the pipeline of professionals of color coming into my own organization because MLT provided that opportunity for me.
How has MLT's community helped advance your personal and/or professional happiness?
The great thing about MLT is that it continues to grow and evolve. Three years ago, MLT connected me with a partner organization called Echoing Green. Part of my continued professional development has been working toward the goal of serving on nonprofit boards, and Echoing Green helped me do just that through their board training program—Direct Impact. Before joining Direct Impact, I thought nonprofit board service was about the value I could bring to an organization. But in fact, it has empowered me to think more thoughtfully about my own career—shifting away from thinking about the next role I want to take on and towards pursuing transformative experiences that will shape me into the executive, and more importantly, the leader, I want to be.
Speak to a challenge MLT helped you overcome and how did that help your trajectory (i.e. confidence that you belong, growth mindset, vulnerability).
MLT helped me understand that being vulnerable is part of what makes you a better leader, and a better person. It started with the coaching process. Being able to fully express myself during my MBA essays was what grounded me in the power of my personal story. Sharing my personal highs and, maybe even more importantly, the lows of life is what has enabled me to more personally connect to people and provide a guide that you don't always have to "win" to be successful.
Have you helped advance vulnerable people on their path to economic mobility? If so, how?
For the last two years, I have been Board Chair of an organization called Tomorrow's Leaders NYC (TLNYC). TLNYC helps over-age students overcome social, emotional and academic challenges on their path to become positive and productive leaders of their community. The children we work with are some of the most vulnerable in NYC. Just last year, 100 percent of our eligible students graduated from middle school, 95 percent were promoted to the next grade level, and 72 percent improved their grade point average and school attendance rate overall. There is extensive data that tells us that economic mobility starts with education; TLNYC is helping to course correct dozens of children each year— to get them back on track to finish middle school and then graduate from high school.
Share 2-3 ways you've been able to accelerate your organization's journey toward greater diversity and inclusion.
PepsiCo has always been at the forefront of diversity and inclusion, and for many years focused heavily on diversity recruiting. Starting in 2012, I led the first-ever enterprise-wide MBA and undergraduate finance diversity recruiting team and created a successful undergraduate pilot program at a historically black college, Morehouse College, that transitioned to a permanent core school in 2017. During this same time, I also helped recruit over 20 underrepresented minorities to full-time hires across three offices. And in 2017, my team was awarded the PepsiCo Global Harvey C. Russell Inclusion Award, which is the highest recognition one can achieve for diversity and inclusion practices at PepsiCo.
Share your favorite song, movie, or book, and why it appeals to you.
My favorite song is "For Every Mountain" by Kurt Carr. This song speaks to the goodness of God and that regardless of what you are currently going through, greater things are on the way because all things work together for good for those who love the Lord.
What is your superpower?
My superpower is being a connector: of people and of disparate information. I believe it stems from my inquisitiveness. Growing up, I had a voracious appetite for reading and as such, I always knew a little bit about everything. This fared me very well when I was a strategy consultant. Yet, even now the skill is extremely helpful as building linkages between people, products, and processes helps me "connect the dots" a lot quicker than most and speed is one of the key ways to win in business.
What gives you hope?
I am hopeful that the next generation of diverse talent will achieve "success" on their own terms.
This content has been edited for brevity and clarity.
Published in 2019