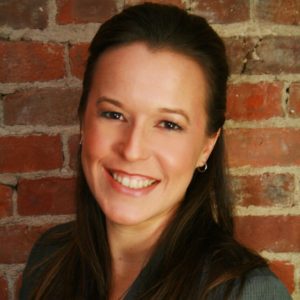 Loucynda Escobar
ORGANIZATION
Google
EDUCATION
Undergraduate: University Of California-Berkeley
MBA Program(s): Wharton School of the University of Pennsylvania
MLT PROGRAM
MBA Prep 2009
---
Complete this sentence, "If not for MLT..."
I would not have been admitted to or graduated from a top business school. MLT brought out the best of me in my application and my MLT network supported me through challenging times in school.
Please describe the impact MLT had immediately upon completing your program.
Upon completing MLT, I had a strong, global network from all business schools and all different career trajectories. This gave me the support and confidence to navigate business school and beyond.
How has MLT changed the financial/economic trajectory for you and your family?
MLT has helped me maintain a high bar for myself and continues to remind me that anything is possible if I stay scrappy. So, I have continued to push myself by setting personal, career, and financial goals and continuing to achieve each one.
Has MLT elevated your personal and professional aspirations? If so, please provide an example.
MLT has inspired me to stay true to who I am, even while my passions continue to evolve. I have changed careers from Engineering to Human Resources and continued to tweak my focus area to align with my strengths and passions. And, even though I'm loving what I'm doing right, I continue to explore additional paths forward so I'm ready for the next thing. It's the confidence I get from MLT that reminds me that I can do it, and I will do it. Anything is possible.
How has MLT's community helped advance your personal and/or professional happiness?
MLT has been my foundational social and professional network at business school and in each city and company I've worked at ever since. This helped me establish my local support network and acclimate so much faster. Now,10 years after MLT, my MLT cohort continues to be a large proportion of my social and professional network.
Speak to a challenge MLT helped you overcome and how did that help your trajectory (i.e. confidence that you belong, growth mindset, vulnerability).
I have overcome imposter syndrome over and over, again—in school and in every single job since. I am inspired by my MLT colleagues on a daily basis. Every single one of them reminds me to believe in myself and to persevere through the many challenging days.
Have you helped advance vulnerable people on their path to economic mobility? If so, how?
Yes, in a variety of ways. I have mentored undergraduate students who have come from disadvantaged backgrounds through MLT's Ascend program.
Share 2-3 ways you've been able to accelerate your organization's journey toward greater diversity and inclusion.
I am on my way to becoming a professional coach, sponsored by my organization. So I volunteer my time to coach diverse employees to enable them to achieve their goals and dreams and understand who they're becoming in the process.
Share your favorite song, movie, or book, and why it appeals to you.
Movies like Black Panther and Crazy Rich Asians are changing the view of Hollywood, and therefore what many young people see as possible. We need so much more of this.
What is your superpower?
My superpower is empathy...being able to have a sixth sense about what people are thinking and feeling.
What gives you hope?
It gives me hope to see MLT continuing to thrive and expand. We need many more diverse leaders around the world and MLT has been building a powerful pipeline that will inevitably change what leadership looks like in the future.
This content has been edited for brevity and clarity.
Published in 2019