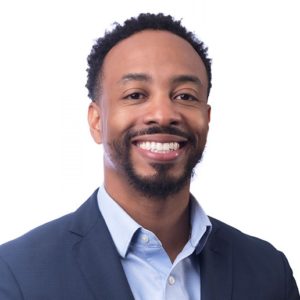 Tony Rice
ORGANIZATION
Huron Consulting Group
EDUCATION
Undergraduate: Boston University
MBA Program(s): University of Michigan Ross School of Business
MLT PROGRAMS
MBA PD 2013, MBA Prep 2013
---
Complete this sentence, "If not for MLT..."
I would have never realized my true potential. Please describe the impact MLT had immediately upon completing your program. I have a family of like-minded people of color all striving toward becoming leaders in the business world, who are also just genuinely interested in helping each other and our community. How has MLT changed the financial/economic trajectory for you and your family? There is no ceiling on my earning potential and ability to help my family when they are in need.
Has MLT elevated your personal and professional aspirations? If so, please provide an example.
Yes, being surrounded by peers that are actively driving toward creating positive change in the world has made me think bigger in terms of how I can make an impact.
How has MLT's community helped advance your personal and/or professional happiness?
Some of my lifelong friends are people that I was in MLT with or are alums of the program.
Speak to a challenge MLT helped you overcome and how did that help your trajectory (i.e. confidence that you belong, growth mindset, vulnerability).
I graduated from a predominantly white institution where I consistently felt a lack of sense of belonging. MLT provided a family atmosphere that allowed me to be my authentic self.
Have you helped advance vulnerable people on their path to economic mobility? If so, how?
I partnered with two MLT alums to create a nonprofit organization that helps Black and Latinx undergraduates get internships and full-time jobs.
Share 2-3 ways you've been able to accelerate your organization's journey toward greater diversity and inclusion.
At the firm I joined right after my MBA program, I was able to get the following added: - Spelman as a target school - Inclusion as a core value - MLK Day as a corporate holiday
Share your favorite song, movie, or book, and why it appeals to you.
"Originals" by Adam Grant was the catalyst for me going independent and starting my own consulting business.
What is your superpower?
Helping others.
What gives you hope?
Black and Latinx students. Every time I am able to help them, it makes me think that this world will be a better place.
This content has been edited for brevity and clarity.
Published in 2019