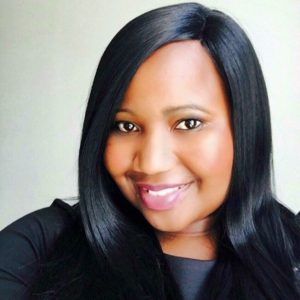 Matloatsie Machethe
ORGANIZATION
Setso LLC
EDUCATION
Undergraduate: Columbia University
MLT PROGRAM
Career Prep 2014
---
Complete this sentence, "If not for MLT..."
I wouldn't have the platform – so very early— on to propel change and be confident enough to see myself as a Rising Leader filled with unlimited potential to both impact and make a mark in the world.
Please describe the impact MLT had immediately upon completing your program.
MLT was instrumental in ensuring that immediately upon graduation of my program, I had the opportunity to begin my career on Wall Street. This was an incredible opportunity, considering my non-traditional path towards financial services having studied Sociology at Columbia University.
How has MLT changed the financial/economic trajectory for you and your family?
MLT has definitely provided me with the toolkit necessary to change my economic trajectory, but more importantly, utilizing the same toolkit to inspire and pay it forward to the next wave of emerging leaders. With MLT's guidance and impact, I've had the platform to not only realize my full potential but to also make a difference.
Has MLT elevated your personal and professional aspirations? If so, please provide an example.
MLT has been instrumental in my success and really inspired me to not only recognize my own leadership, but provided me with resources to cultivate it. Since my days as a Career Prep Fellow to now being an Ascend coach, MLT has been an incredible part of my journey, and has definitely provided me with a transformative experience, personally and professionally.
How has MLT's community helped advance your personal and/or professional happiness?
Collectively, MLT has an incredible and growing community of Rising Leaders, who are just as passionate about MLT's mission of transforming the life trajectories of Rising Leaders and positioning them to have a broad impact on our nation. This shared passion means that MLTers have been readily available to provide me with resources that have propelled me forward, whether professionally or personally.
Speak to a challenge MLT helped you overcome and how did that help your trajectory (i.e. confidence that you belong, growth mindset, vulnerability).
MLT has been pivotal in helping me attain a higher level of a growth mindset and to firmly believe that my talents can be cultivated with hard work and commitment. One of my greatest takeaways from being an MLT Fellow is that, while there are numerous stepping stones toward development and improvement, having a growth mindset has the ability to motivate one to aim higher and always strive to be better. What this has equipped me with is the realization and understanding that while I can view my immediate potential as a starting point, there are unlimited possibilities on how I can fully realize that potential in the future.
Have you helped advance vulnerable people on their path to economic mobility? If so, how?
Mentors have been instrumental in my success academically, professionally and in my entrepreneurial pursuits. Their contributions have played a pivotal role and have instilled in me the spirit of paying it forward. One of the things I'm proud of is my commitment to being a mentor seeking out opportunities to join programs and give back such as MLT Ascend, which helps first-generation college students adjust and succeed academically. I've since worked with several students and I believe that these experiences, in addition to understanding the challenges of students from low-income backgrounds, have made it incredibly fulfilling to be of service to others and pay it forward. It has also provided me with a platform to contribute to many students on their path to economic mobility.
Share 2-3 ways you've been able to accelerate your organization's journey toward greater diversity and inclusion.
For me, it has always been important to actively engage in efforts that add to greater inclusion and diversity. I have done this by joining recruiting efforts that foster those principles. Secondly, I have committed to amazing initiatives such as MLT Ascend which gives me an opportunity to foster diversity and inclusivity very early on in my mentees academic and professional career.
Share your favorite song, movie, or book, and why it appeals to you.
Mitch Albom - Tuesdays with Morrie This book appeals to me because of the wealth of life lessons, and it inspired me to see life from a much broader perspective.
What is your superpower?
I believe my superpower is definitely being an intuitive visionary. I have a deep level of emotional intelligence and the ability to read people well. Additionally, I have a keen sense of insight, and I take the time to look beneath the surface of things and read between the lines.
What gives you hope?
Diverse leaders—both established and emerging—give me immense hope. Not only do I identify with them, but their leadership empowers me to find a place of inspiration within when thinking about how the purpose of many emerging leaders, such as myself, is yet to be realized. But, most importantly, I am inspired by the potential that has yet to be fully realized.
This content has been edited for brevity and clarity.
Published in 2019