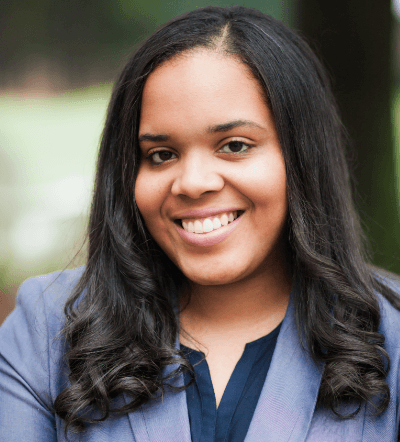 To say this experience thus far has been life changing would be an understatement.
MBA Prep 2016
University of Michigan Ann Arbor – Ross School of Business (c/o 2018)
Howard University (c/o 2011)
I landed in Dallas eager to meet my fellow classmates, nearly 300 of the best and brightest minds from all over the country and around the globe, coming together in hopes of changing the world. I sat in a room filled with peers who have goals of leading countries, owning businesses, and making a lasting social impact on society. Over the three day kick-off weekend, we learned about what it takes to be admitted into a top MBA Program and how to identify our genius gifts, but most importantly we bonded as a cohort.
On our last day, I spent a lot of time talking and reflecting with my classmates. Everyone seemed to agree on a few points: we were excited for the road ahead, we were motivated and inspired by one another, and we were leaving with more knowledge and insight than when we arrived.
Later that night, as I sat on my plane back to Washington, D.C., there was one message
that kept replaying in my mind,
"The right place is where you don't have to change yourself to be successful."
It's a simple message, but it ties back to the importance of identifying our genius gifts  through self-introspection. During my short time in this program, I have learned more about myself than I could have ever imagined. I have been challenged to face my discomfort with speaking highly about myself and have been pushed to know why I want to accomplish my long-term career goals by clearly understanding the impact that I want to leave on the world.
To say this experience thus far has been life changing would be an understatement. I know this will be an amazing year, and I am excited to be sharing this journey with all of you. Now, let's get to work, stay motivated, and always be scrappy.
---
Summer Seminar: Our Time to Shine
The months leading up to the MLT Summer Seminar were rigorous. By the time the seminar rolled around I had lost count of the number of activities and assignments I completed: Journal entries, career and school research, essay questions, the list goes on. I knew these weren't meaningless assignments but, what I didn't realize was that all of these assignments and self-reflection activities would make this seminar experience one for the books.  As time got closer to the seminar I got more and more nervous because this would be our first interaction with Admissions Officers from all of the amazing schools that partner with MLT. Talking to my coach weeks before is what made me realize I was prepared. In her calming voice Shannon said, "You know your story, you've prepared for this, now it's time to just be yourself and let it shine through." After those words I knew I was ready and that nervousness turned into eagerness and excitement.
The seminar was taking place on the campuses of Babson College and Boston University, my first time visiting the city and these campuses. This time the number of people at the seminar was much larger, imagine a room filled with nearly 300 fellows, our coaches, and more than 50 admissions officers. I really felt like this seminar was our time to shine. I was grateful for the many interactions I had with admissions officers and the time they spent giving us personal feedback and demystifying the application process. I took away three things from the various sessions, workshops, and one-on-one interactions we were given over this seminar. I hope that they can help someone else as much as they've helped me so far:
 Stay true to your narrative – It's important to stay true to who you are what you're passionate about. The important thing is to share what's important to you and why, not just a surface answer either. When you sit and reflect on why certain things make you happy, you will be surprised about what the root to your passions are.
Network, network, network – You're only as big as your network. It's not only important to network with the Admissions Officers but also with your peers. When you attend these various MBA events make sure to connect with the other candidates there. I can't begin to describe how the people I've met at MBA events and other MBAP fellows have helped me so much throughout this journey. At this seminar we supported each other, ensured that everyone was able to talk to as many admissions officers as possible, and gave each other tips based on our mistakes.
It's about the complete package – I used to think that what only mattered was first my GMAT score and second, my resume. This is not true! Every aspect of your application is important, all areas need to be robust and convey who you are.