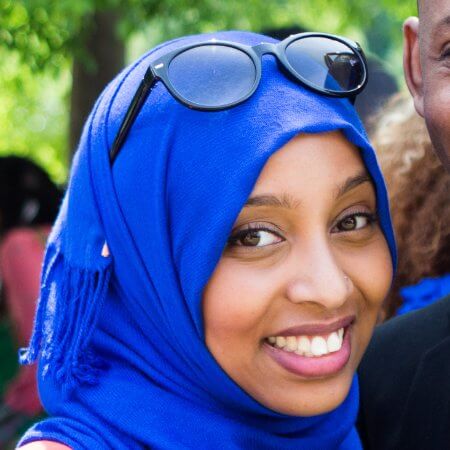 "I felt like I gained a true family that would be willing to go hard for me, as I would for them."
MBA Prep 2016
Northwestern University – Kellogg School of Management (c/o 2018)
The University of Texas at Austin (c/o 2010)
It was the last Friday of April and I was pulling into the parking lot of Frito-Lay's headquarters. The dark, thick clouds promised a huge storm later and there was a palpable excitement in the air. I got out of my car and made my way into Frito-Lay along with a bunch of other MLT Fellows I couldn't wait to meet. It was the MLT Kickoff Seminar.
Now here, I could probably say something to the effect of "I wasn't sure what to expect at this seminar", but the truth is, I had a small inkling, at least, when it came to the other MLT fellows. The MBA Prep Class of 2016 was probably the most connected class coming into the first seminar, ever. One MLT fellow decided to try and connect with fellow MBA seekers who had been accepted into the MLT MBA Prep program and created a chatroom on the popular app, GroupMe. Right before kickoff, we had just over 200 MLT fellows on the chat. Now the count's sitting pretty at 280.
So, I already knew a lot of my fellow Fellows, and many of them knew me, too. And while me talking about meeting those ridiculously accomplished folk, making hilarious commercials about Frito-Lay & PepsiCo products with them, and having some of the best after hours fun would probably take up a good chunk of my highlights reel about Kickoff weekend, MLT and Frito-Lay had some pretty amazing sessions during the seminar itself I want to touch on. We heard from leadership at the company, including Frito-Lay CEO, Tom Greco. Then we swung into gaining some huge insights about the marketing and finance operations at Frito-Lay, which I ate up like a starving child. You have to understand, this is coming from someone who has no background in business, whatsoever. I am a web developer, which means I can code the next Facebook, but can't mess with a pivot table. Some other notable sessions include John Rice's 'Defining Your Passion' session, which put two MLTers on the spot and broke past their carefully constructed pitches and dug down deep into what really drove them and ways to put that passion to words. I loved, loved, loved being able to meet my coach, Coach Krista, who is just the most supportive person ever. The alumni panels were everything and I only wish we had more time dedicated to them. Also, one of the most real things said all weekend: "It's not who you know, but who knows you." So true!
The whole weekend was a whirlwind and it very much felt like we had been transported to another world for 72 hours. I felt like I gained a true family that would be willing to go hard for me, as I would for them. Also,  I'd like to take this moment to give a shout out to all the Frito-Lay/PepsiCo employees for their hospitality and genuine desire to help us through this process.